My #ArtThing of 2015 was: A book, How I Got Into Art School and Out of Prison
From this distance it's hard to understand just how grim England in the late 1960s really was. We tend to think about the Summer of Love, Peace, John and Yoko, mini skirts and the Beatles. In reality, for many people the stifling moral censorship of the war generation strangled as many opportunities as the Swinging Sixties opened up, and for those that made it through, the process was often an incredibly hard, very personal journey that was accomplished against astonishing odds.
How I Got Into Art School and Out of Prison, is the story of an artist who discovered himself and his talent whilst trying to escape from a past riddled with abuse and the destructive snobbery of little England's self appointed moral guardians. William McLellan was a talented young scribbler, who, with the benefit of a supportive art teacher hard been trying, and failing to gain a grant to attend art college. Rejected for spurious, bureaucratic reasons, he resigns himself to a life of odd jobs and thwarted dreams, before a friend suggests a failsafe plan – they will move to London, work for a while to afford a huge quantity of drugs which they will smuggle to the rich hippies of Morocco. All they have to do is make it across the then fascist dictatorship of Spain.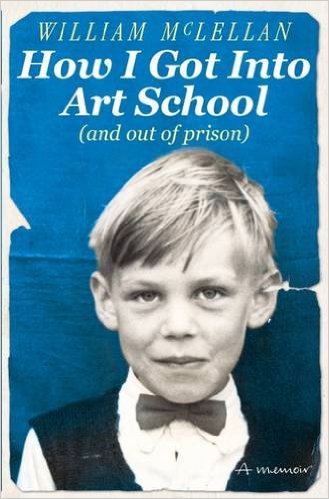 Needless to say, McLellan is caught, but it's his experiences in a Spanish prison that are transformative for him, and a fascinating read for us. McLellan eventually gets out, and into art school, becoming a talented artist, then video artist and eventually playing a role with some of the world's most famous music video creations.
With such a visually oriented biography it's a book that lends itself to film, and I'm rather desperate for someone to take this on and make it the film Shantaram should have been.
You can get hold of it here.
Categories
Tags