The Hummingbird is the worlds lightest folding bike, currently crowdfunding on Kickstarter, it is made of carbon fibre and only weighs 6.5 kg.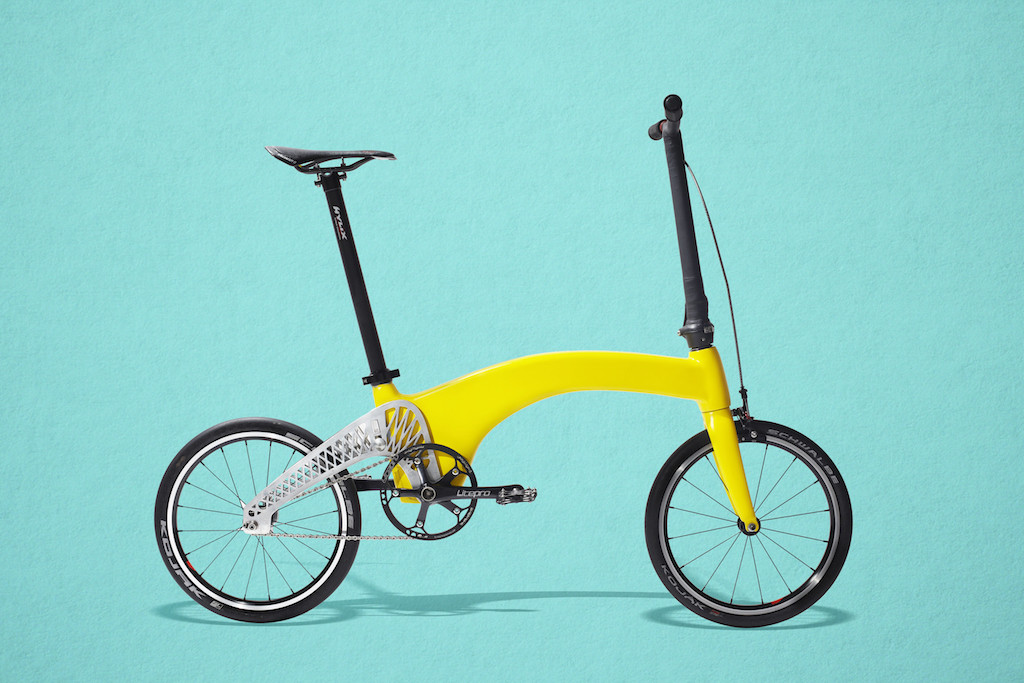 The Hummingbird bike was designed by product designer and Hummingbird co-founder Peter Craciun.
Peter is a bike enthusiast owning seven of them. The idea for the Hummingbird bike came from his own annoyance with the weight of his bikes and the worry for the potential for his bikes to be stolen if he left them outside. He decided to create a lightweight folding bike that was a great ride but and really easy to carry around.
The Hummingbird Bike is three kilos lighter than its closest competitor, boasts a unique and stylish design that combines form and function. It has a patented folding system that makes sure the chain will not loosen or fall off. The uniques design makes the bike safe and hassle-free.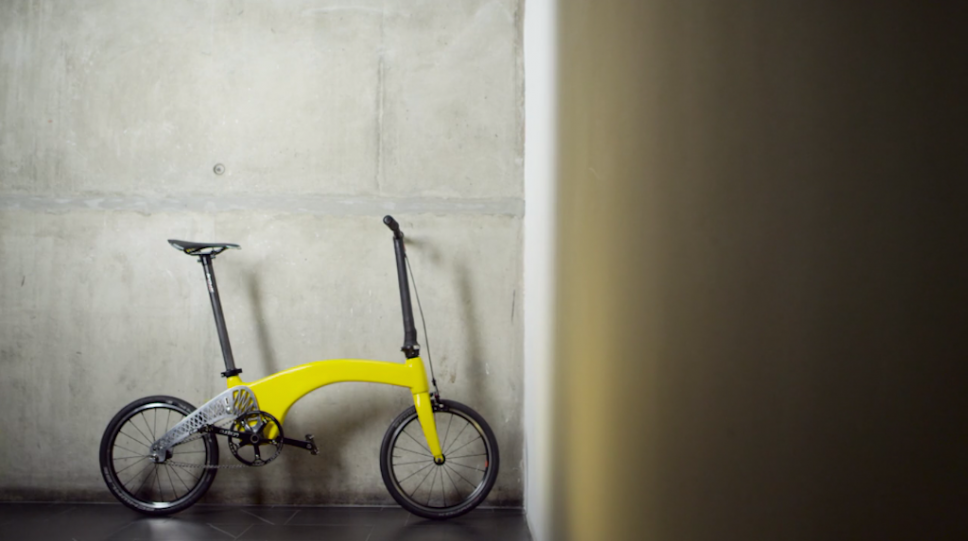 Obviously with these great features the Hummingbird if perfect for the urban traveller being light enough to carry up stairs, of trains and pretty enough to store in the office without any complaints.
The Hummingbird is customizable and comes in four colours: yellow, black, red and pure carbon fibre.
The first version of the bike is a 16-inch wheel bike, but will also come in a version with 20-inch wheels. The 20-inch version will be slightly heavier at 7 kg and, of course, a bit bigger when folded, but all other features will be the same as the 16-inch version.
The Hummingbird Company has already partnered with a manufacturer in the UK and pre-production started in October. The team plans to finalize the design by February next year and start production in March to get the first of the Hummingbird bikes out by August 2016.
The Kickstarter campaign for the Hummingbird has already raised just a little over 50% of its goal with about three weeks to go into the campaign. Interested backers can still pre-order their own single-speed 16-inch Hummingbird for £1,100 or a five-speed 16-inch Hummingbird for £1,250.
hummingbirdbike.com
www.kickstarter.com/hummingbird-the-worlds-lightest-folding-bike

Categories
Tags