Minimalism and Conceptualism are at odds with each other at the best of times. While one movement embraces the concept as the starting point; the other runs away as much as possible to achieve a material-based presentation. Having said that, there is no such thing as a concept-less artwork. Two completely different artists both from opposite side of the spectrum, material versus concept, have been exhibiting together for the last 5 years. Artists working together is nothing new. Van Gogh shared a studio with Gauguin in Arles, the south of France, or Picasso and Braque at the start of  early Cubism in Paris. Sharing the experience of artmaking is still a very stimulating idea for artists.
Transformers, a new art venture in Brussels, has invited Rousson and Christie for the duo show titled: Painting Is Out of the Question and it will take place from the 13th to the 22nd of November, at 29 A, Hennebicq 1060 Brussels. The title comes from an essay by Malevich, famous for his avant-garde black square paintings, in his book Journey to Infinity in which he claimed that:
"In Suprematism, painting is out of the question, painting has become obsolete, and the painter himself is a preconceived notion of the past."
Christie, Donald Judd's heir, has taken the obsession with material to a new level: just colour. At some point, the brain stops registering a surface and the colours exists on their own – making the need for a platform obsolete. His works become spiritual and uplifting channelling the energy to a new perspective about life. Minimal beyond Minimalism. His artworks are noted for their use of industrial materials and the commercial fabrication process. His work is held in the private collections of Anita Zabludowicz, Unilever and Derwent Valley Holdings among others. After his highly appraised solo show at the Flowers Gallery last September titled When Colour Becomes a Beautiful Object. And An Object Becomes a Beautiful Colour, Christie will be exhibiting at a new development in Old Street, London, curated by Art-Source. As Patrick Burrows, the curator and director, says: "Cedric is a walking encyclopaedia of the history of the arts, his constant research through reading, meeting and TALKING …  and knowledge is overwhelming. This knowledge informs his practice, you see a manipulated object, often everyday objects, beautifully crafted. There is always a narrative behind every object giving the viewer more than they first imagine on first encountering an artwork by Cedric."
Christie says: "In a world that has naturally progressed to a situation where we are bombarded with the visual through the media, where we are saturated with its reproduction, could it now be 'the time of the object'?" With an economy of form and colour, Christie transforms everyday materials into objects of contemplation, in which we can consider the essence of our relationship to the material world. When I saw the paintings by Pascal based on influential artists, I realised that I couldn't have made my works were not for those pioneers and suggested having his works next to mine. The before and after. "
Rousson: from painting to sculpture and installation to ready made objects, there's a great diversity in his work. Irony is a constant component, also the use of popular culture and found objects. He uses references to art history to try and highlight or understand today's problems. Rousson's greatest source of inspiration stems from the brilliance of art itself – its renowned masters, movements or even specific works of art. In his works Rousson frequently reproduces styles and concepts that were practiced by his admired artists and plays with subjects present in their art. Born in Lyon in 1963. Graduated from Beaux Arts de Lyon in 1985, and from Geneva School of Visual Art in 1991. Pascal now lives and works in London.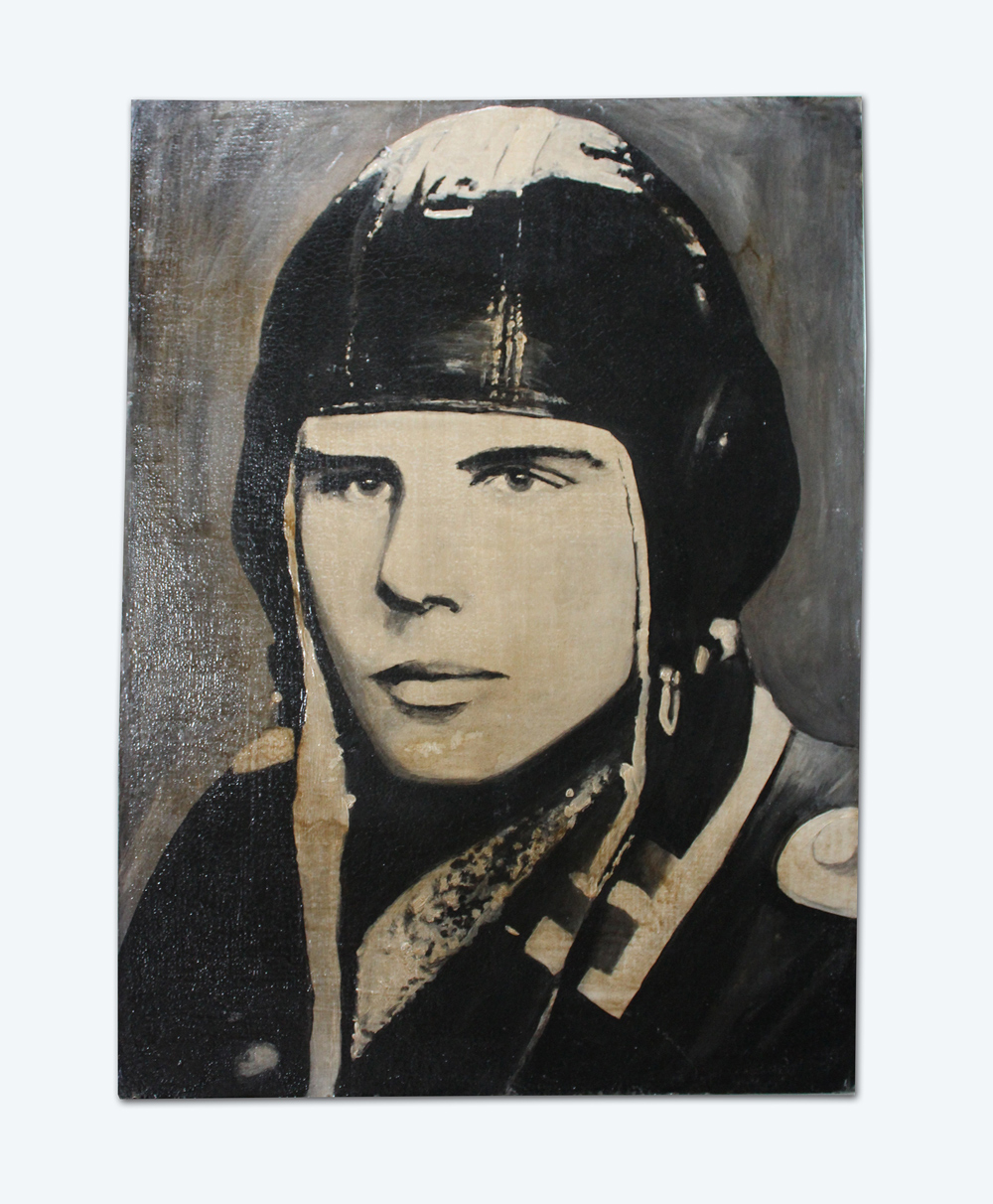 For more information about the show, please visit the facebook event page on www.facebook.com/events/434461886744527/
For more information about Cedric Christie, please visit his website on www.cedricchristie.com
For more information about Pascal Rousson, please visit his website on www.pascalrousson.com
For more information about the Flowers Gallery, please visit its website on www.flowersgallery.com
Categories
Tags