Beth's show opening tonight is entitled, Supersuits and in this body of work, she has wielded the tools of her trade against the enemy, the moneymen with whom she and her husband have battled with since they opened their restaurant a decade ago.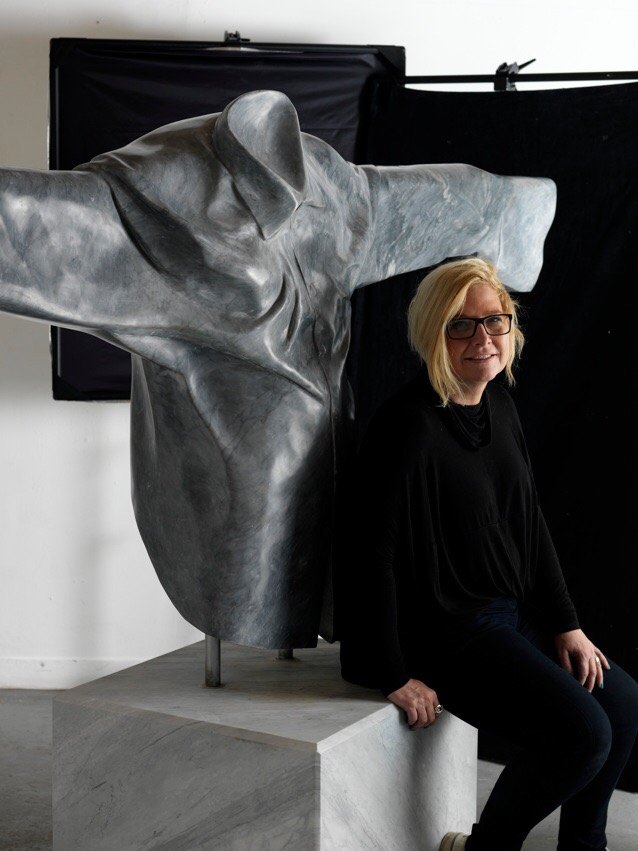 When Beth and Tom Kerridge presented their business plan and intentions to win stars for their own establishment to the bankers he was seeking a loan from, their joint ambitions were met with ridicule and mirth.
The experience presented her with the inspiration – and an axe to grind – against the faceless officials who frequently road blocked their success. It wasn't just the bank managers and financiers, but the planning permission bureaucrats that have all fired her creative rage.
Beth's artistic career, following her MA from the Royal College of Art has encompassed public commissions, solo exhibitions, work for world renowned artists such as Edwaordo Paolozzi and a seven year tutelage under the great British sculptor, Sir Antony Caro.
Beth and Tom's gastropub was the first public house in the UK to win two stars in 2011.
The work on display in this exhibtiin is a reflection on the challenges they faced, metaphors that so many creatives come up against on their journeys.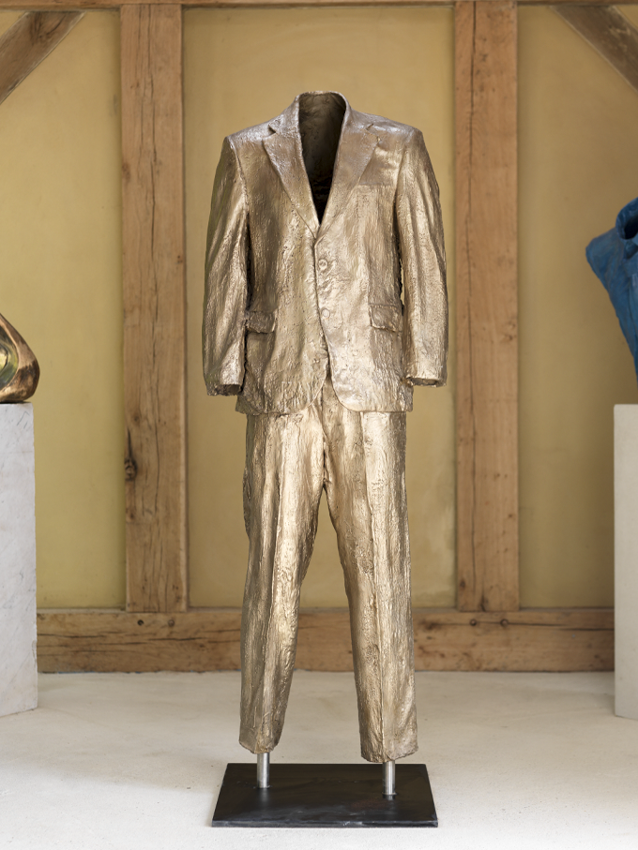 Beth has been making a series of striking and beautiful sculptures of empty shirts and ties. Some of the sculptures are polished marble; some are cast-bronze button-downs with shark fins at the back. All of them are dedicated to the bankers who back in 2007 and 2008 not only bankrupted the world's economy but also, in Marlow, almost drove the Hand and Flowers to the wall.
The work itself grew out of frustration not anger, she says.
"It always felt a bit like 'grind it out or give in. I've even heard Heston [Blumenthal] say the same thing,"
she says.
"The day he got his second star all he could think about was whether he could pay his staff the next day."
In Cullen's dynamic sculptures the suits are transformed into rearing serpentine forms; impassive, coiled, strangling or waiting to strike like a cobra. They offer a compact riposte to their years of struggle, whilst also providing a concise visual comment about the nature of power and male dominance – most importantly that they will be overcome.
Private View Tuesday 27th Oct, 6:30 — 9:30pm
Supersuits runs from 28th October – 31st October 2015 at Gallery Different, 14 Percy Street London W1T 1DR www.beautifulcrime.com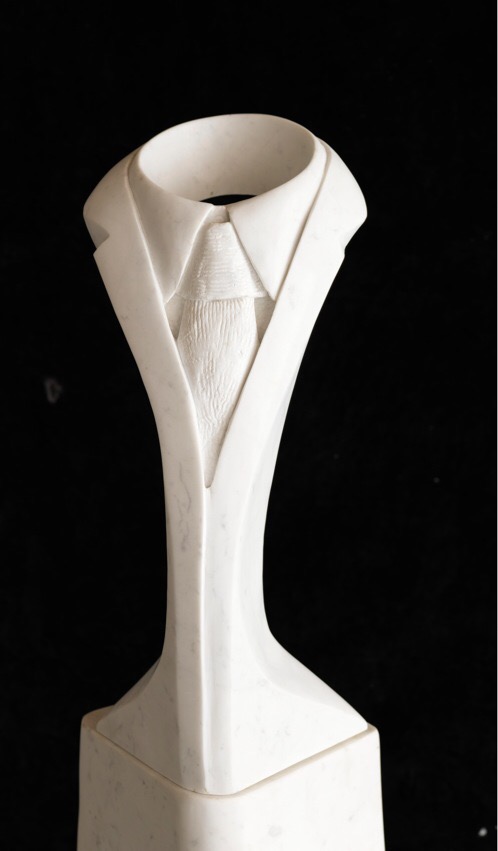 Categories
Tags