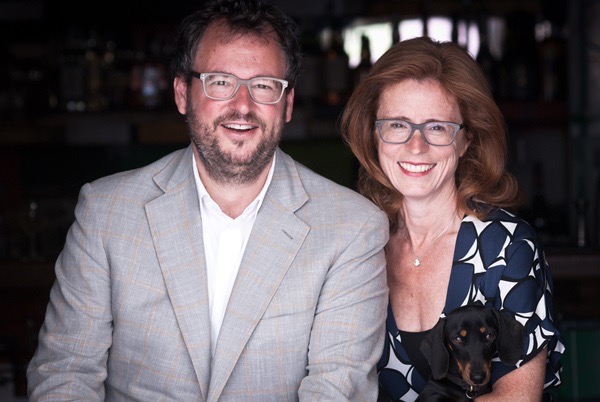 Photo Credit Iwan and Manuela WirthPhoto: Vincent Evans
Iwan and Manuela Wirth, the co-presidents of Hauser & Wirth, are number one in this year's edition of the ArtReview Power 100. The annual ranking of the contemporary art world's most influential players hits newsstands Thursday 22nd October.
In the 14 years ArtReview's power list has been running, the Wirths are only the second art dealers to top it. While the first, Larry Gagosian (number one in 2004 and 2010, no 6 this year) may continue to enjoy the highest estimated revenues of any gallery operation, the Wirths' increased influence stems in part from what they have done to change the model of selling and promoting art. As big art dealers are becoming ever better at selling art for high prices, and as collectors want to see themselves as more than just anonymous purchasers (this year's list also includes several collectors-turned-private-institution-owners, including Eli & Edythe Broad at no 28, Bernard Arnault at no 38, and Dasha Zhukova at no 97), the husband-and-wife-team understand that selling art objects isn't the whole story – the well-off want to be sold a lifestyle.
So in addition to their more conventional gallery branches in Zürich, London and New York, last year saw the opening of Hauser & Wirth Somerset, just outside the little West Country town of Bruton. It's a gallery, but it's also a 'multi-purpose art centre' in which collectors can sample the country life (fitting for our Downton age) and a programme that covers everything from architecture to landscape design. Next March the Wirths open Hauser Wirth & Schimmel in Los Angeles, a 9,300sqm space helmed by one of LA's most influential museum curators, Paul Schimmel, with the promise of a museum-style education programme, bookstore, bar and restaurant, backed up by the gallery's representation of key LA artists such as Paul McCarthy and the late Mike Kelley.
This year's list, compiled by a 16-member international jury, also reflects the continuing internationalisation of contemporary art. Cameroonian curator Koyo Kouoh, one of the most active voices in the promotion and dissemination of art from African countries, rises to no 73 ; Lebanese curator Christine Tohme reenters the list (at no 74), not just for her position as curator of the 2017 Sharjah Biennial, but also in recognition of her influence within the Lebanese art scene; and Hyun-Sook Lee, the founder of preeminent South Korean gallery Kukje, enters the list for the first time at no 82. Indian artists and founders of the Kochi-Muziris Biennale Bose Krishnamachari and Riyas Komu are also new entries (at no 86), as is South African artist William Kentridge (no 81) and Bangladeshi collectors Nadia and Rajeeb Samdani (no 98). The list also recognises that there is an artworld beyond the monied elite, profiling those who find power in art that performs a critical, political or activist service, including artists Hito Steyerl (no 18), Theaster Gates (no 38) and Rick Lowe (no 89).
www.artreview.com
#ArtReviewP100 @ArtReview
Categories
Tags