Sluice__ is a London-based biennial contemporary art fair open to alternative galleries and art organisations run by artists and curators.
FAD managed to catch up with its founders Karl England and Ben Street to find out more about the 2015 edition which opens on the 15th October this year.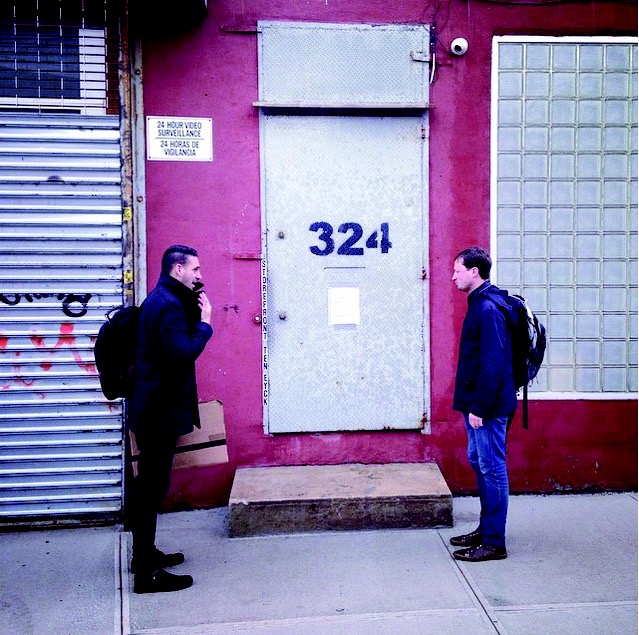 1 What's Interesting about SLUICE this year?
K: I'm always interested to see how galleries with different aesthetic priorities but a similar DIY ethos can come together. This year we have galleries from locations as diverse as Romania (Lateral ArtSpace), Seattle (SEASON) and Sheffield (BLOC Projects). Then if you throw in our self-initiated screens, projects, talks and performance programmes it creates a certain atmosphere that's hard to beat.
B: This year within the venue we have a greater diversity of spaces in which to encounter art. We're moving further away from the art fair model and into territory that is more exhibition-like.
2 How can you afford to be at the BargeHouse?
K: Well we're non-profit but the galleries pay a fee which basically pays for the venue hire. As we work predominantly with non-profit galleries, and part of the reason we exist is as a counter to the exclusionary trade-fair model, it's important to remain attainable for the least financially able.
B: Yes, we basically cover our costs but operate entirely without funding. It's important to us that the event remains free, as it always has been.
3 What's the best day to come?
K: It's programmed solidly from Friday to Sunday with talks and performances, so check out the website and pick your time!
4  Any great live stuff to see?
K: Absolutely, we seem to have a load of performative audio art this year, Naomi Kashiwagi, Tullis Rennie to name two.
B: Also worth seeing is Kate Tiernan's performance (among all the others) and an artist-run fish printing workshop, which is what it sounds like.
5 What are your highlights of the Fair?
K: It's impossible to predict what it will be like. This is the beauty.
B: That's true, we conceive of Sluice__ as a gesamtkunstwerk that we're only partially in control of, the resultant uncertainty of how Sluice__ will manifest is, I think, part of the draw.
6 Karl what's it like working with Ben on Sluice__?
K: Ben brings a certain panache to my wreaking ball, both are crucial elements to make Sluice__ happen.
7 Ben what's it like working with Karl on Sluice__?
B: And I correct Karl's spelling. It's "wrecking" ball.
K: Arse.
8 If you had $3333 to spend on art who would you invest in?
K: I'd invest it in artist and curator-run projects in London. Because although London is a great place to experience art it's a very difficult place in which to live and create.
B: Me too. Funnelling it back into the artist- run community means supporting the future of contemporary art in all its guises.
SLUICE Art Fair  15th – 18th October  2015  11 – 6PM Bargehouse Oxo Tower Wharf  South Bank sluice.info/2015
Categories
Tags