Creativity runs through the veins of Actor Edward Akrout: after studying philosophy and theatre in Paris (at the Sorbonne and Le Cours Florent), and theatre at LAMDA in London, he pursued a successful career as a stage, screen and TV actor. He is recognised for roles in high profile series including The Borgias, Mr Selfridge and Midsomer Murders, and is currently shooting Houdini and Doyle and preparing for a Broadway play. Whilst honing his acting craft, Akrout has been creating drawings and paintings in private, inspired by characters he meets during his peripatetic thespian life. However it was not until this spring that he finally revealed his art with an exhibition at Cafe Royal, after which he was invited to exhibit at The Hoxton, Shoreditch. Lee Sharrock talked to Akrout about his roots, inspirations and the injury that led to him make art.
Lee Sharrock: Where did the exhibition title 'First Impression'come from?
Edward Akrout: The collection originated in New York in the fall of 2013 when I was left immobile due to a back injury. Despite being paralyzed from pain, the energy of the city inspired me. Dragging me from my solitude to the streets. I tried to fuel my emotions into an array of contemporary abstract drawing and paintings. I continued to create pieces upon the return to Paris (my hometown) in 2014 and completed the series in London at the beginning of this year. The exhibition is a compilation of First Impressions that the world made on me, and the first I will have on viewers.
LS: You are best known as an actor and have played roles in film, TV and theatre. Do you take on a different persona when you're drawing and painting?
EA: I don't take on a different persona per se, however I have found that even though I'm capable of handling the daily rejection and criticism that comes with being an actor, the idea of establishing myself within the art community has terrified me more than anything. Evidently, by publicly displaying my artwork it has become the most personal venture I've embarked on.
LS: You have a rich heritage with French, Tunisian and English roots. Do you draw inspiration from any of those cultures when you're creating?
EA: I come from a creative family and am a third culture kid. People often point out the understated trademarks within my work. Such as the depiction of a collar or a tie, possibly hailing from my English aristocratic grandfather. Or the signature cigarette in my portraitures, perhaps stemming from a French upbringing.
LS: I can detect hints of Otto Dix and Andy Warhol (when he was a graphic artist) in your drawings. Who would you say are your artist heroes?
EA: There are always too many to list! From Van Gogh to Matisse, Frida Kahlo and Francis Bacon, they've all been huge inspirations for me. But the largest influence evolved from my family. I grew up with my beautifully mad and artistic uncle. He lived in a fantasy world and taught me the importance of imagination from an early age. He cultivated my love for painting and remained my closest friend until he passed away when I was a teenager. I have another wonderfully talented uncle (Hatem Akrout), who has also always given me his underlying support.
LS: What materials do you use to create your drawings and paintings, and what's your usual method?
EA: Depending on the piece I switch between charcoal, ink, acrylic and oil. I wish I had a more organized 'method' but unfortunately as all of my family and friends can tell you, my entire house (inside and out) and clothes are always covered in paint. I tend to splatter and throw materials around, usually working relatively quickly and never dwelling on any one piece.
LS: Your style is expressionist and you really capture the essence of the personalities in your art. One could draw a comparison between an actor assuming a personality for a role, and an artist capturing the character traits of a subject on canvas. Would you say that this interest in people and caricatures comes from studying Philosophy at the Sorbonne, or your acting training at Le Cours Florent and LAMDA?
EA: Neither. Curiosity has been my guiding force. Whether I was bumping into characters on the sidewalk of New York or people watching along the Seine, my work has stemmed from numerous stories and portraits of vibrant individuals. In addition to every narrative being greater than the last.
LS: What do you have in the pipeline as an actor and an artist?
EA: On the acting front – I'm filming for the television series 'Houdini and Doyle' a new ITV and Fox period drama. In the art world – my exhibition runs until January 2016 at the Hoxton Hotel in Shoreditch. Yet this will be the first public debut with limited edition prints of my artwork. I am currently creating an exclusive piece for the Hoxton that will be released throughout their hotels internationally.
#EdwardAkrout #HoxtonHotel #FirstImpression
'First Impression' runs from 2 October to 1 January 2016 at The Hoxton, Shoreditch: https://hoxtown.com/events/hoxtown-gallery-presents-edward-akrout/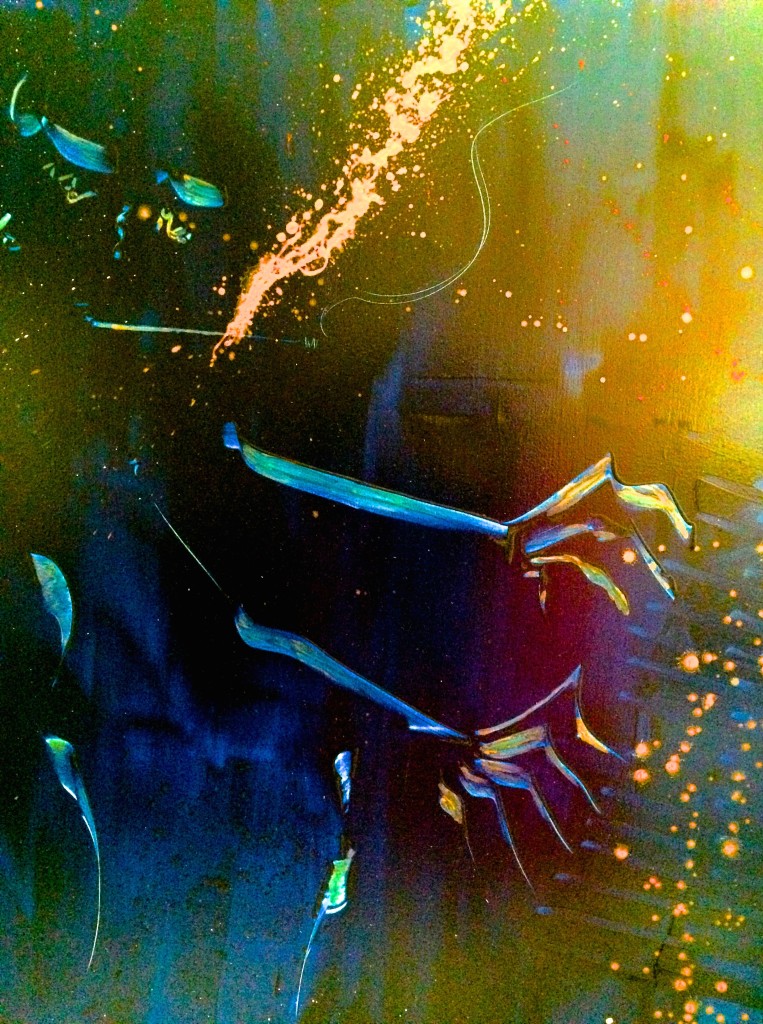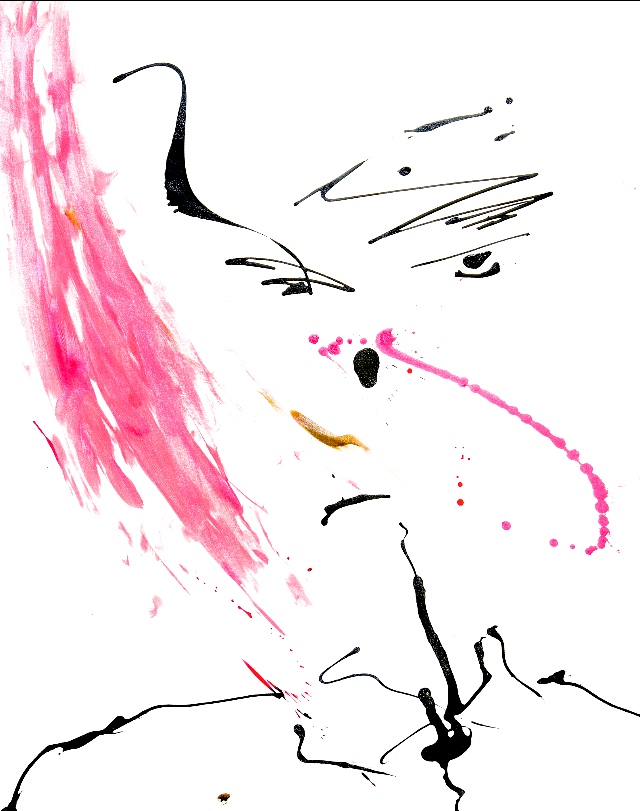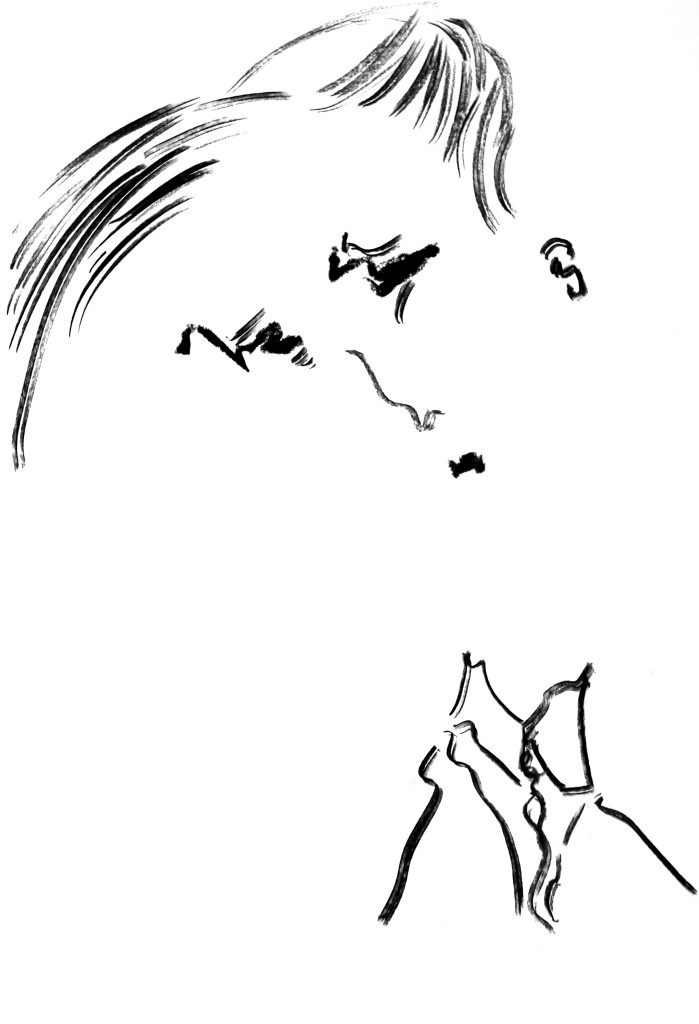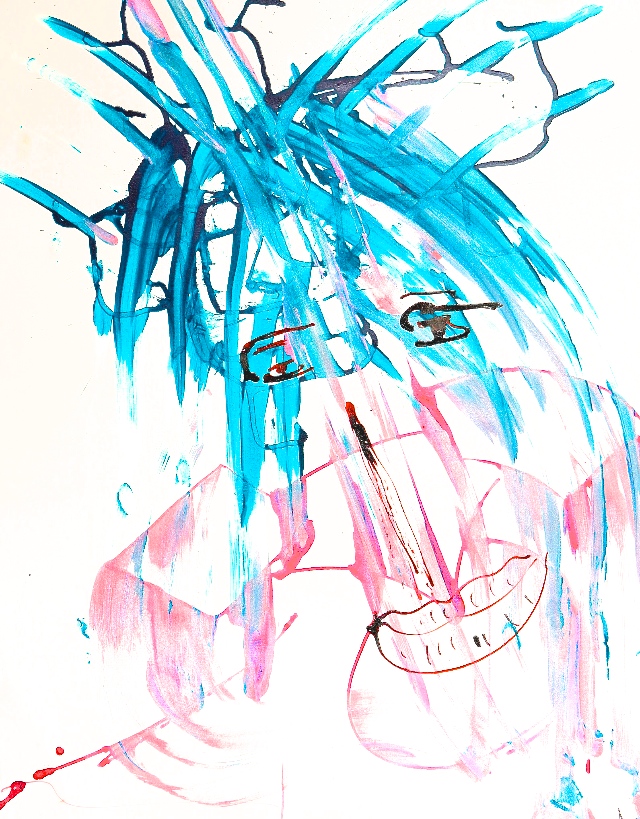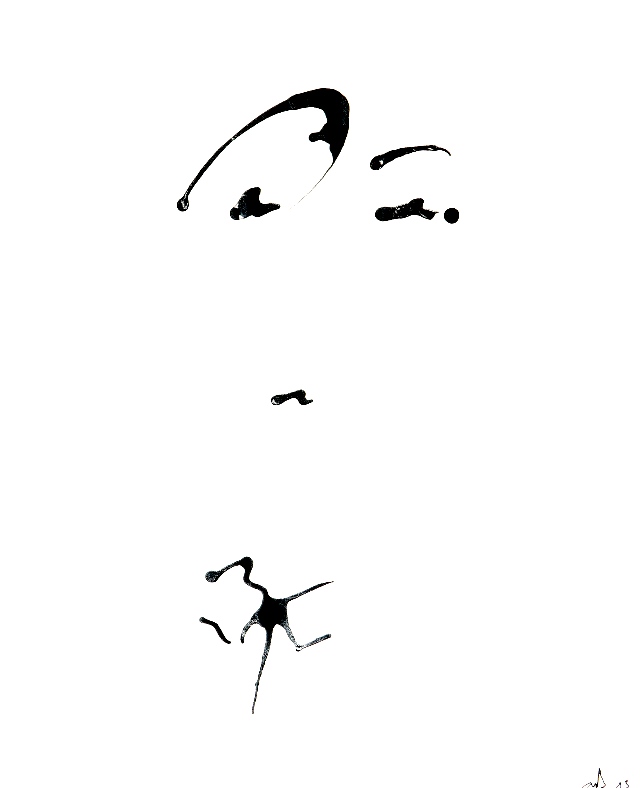 Categories
Tags