Gasworks, the well-loved 'home for artists' in London will reopen to the public tomorrow Thursday 24th September 2015 after purchasing its freehold and undergoing a major redevelopment by award-winning British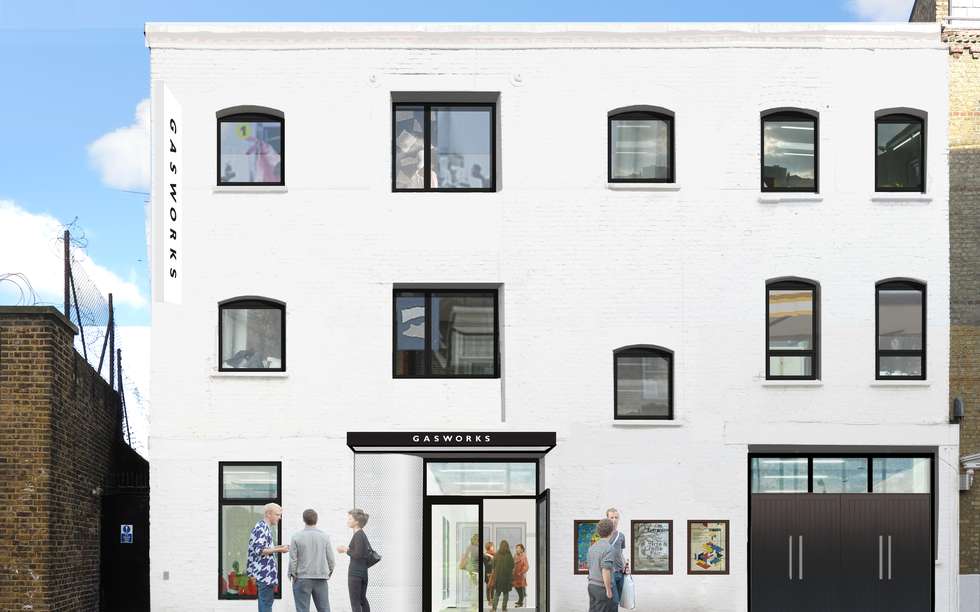 architects HAT Projects.
The unveiling of the space will be accompanied by an exhibition of newly commissioned work by emerging South African artist Kemang Wa Lehulere. Under the direction of Alessio Antoniolli, the redevelopment secures a permanent home for Gasworks and will allow the pioneering organisation to continue to nurture future generations of artists and their audiences in Vauxhall, South London. The £2.1 million project, including the purchase of the freehold of the building for £1.1 million, has been funded by a £1.2 million grant from Arts Council England as well as by contributions from artists and donations from many trusts, foundations and generous individuals. In addition, a number of internationally renowned Gasworks Alumni, including Turner prize winners and nominees, donated works to a fundraising auction hosted by Christie's in October 2013; and to a Kickstarter campaign curated by Art Basel, in October 2014.
Peter Heslip, Director of Visual Arts, Arts Council England said
"We are excited to see Gasworks reopen this autumn after a landmark refurbishment by HAT Projects. Small scale, artist focussed organisations are important to Arts Council England and Gasworks has an impressive track record of supporting artists at key moments in their careers, through providing quality, affordable studio space and career defining residencies and exhibitions. At a time when the workspace infrastructure in London is under pressure from a rising property market, we were delighted to have enabled Gasworks to purchase its building. It is another in a string of strategic investments which represent our ongoing commitment to supporting individual artists. I look forward to watching Gasworks' continuing success in delivering their unique programme and contributing to a sense of place in its South London neighbourhood."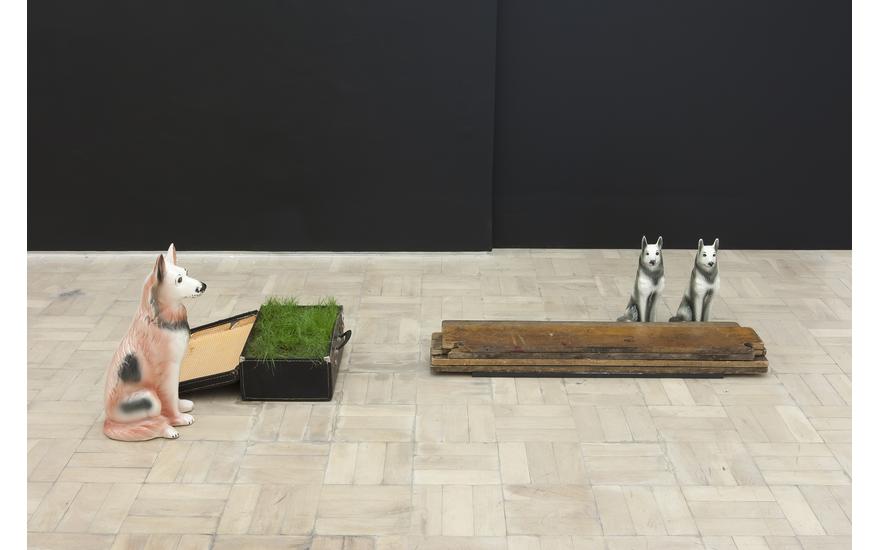 Kemang Wa Lehulere, Do not go far they say. 2015. Suitcase, earth, grass, salvaged school desks (wood), ceramic dogs (54 x 200 x 92cm). Courtesy of the artist and Stevenson Gallery.

Solo Exhibition by Kemang Wa Lehulere (24th September – 8th November 2015)
The first presentation within the new gallery space at Gasworks will be a solo exhibition by South African artist Kemang Wa Lehulere. Working in a variety of media, including performance, drawing, installation, text, and photography, Wa Lehulere's work includes creating events and environments as tools to help understand South Africa's past and present. His work engages with the spaces between personal narrative and collective history as well as between processes of amnesia and archive. For his exhibition at Gasworks, the artist will create a large-scale wall drawing alongside other wall-based and sculptural works. This exhibition will mark Wa Lehulere's first solo exhibition in the UK.
Gasworks, 155 Vauxhall Street, London SE11 5RH www.gasworks.org.uk Private view Wednesday 23rd September 7-9pm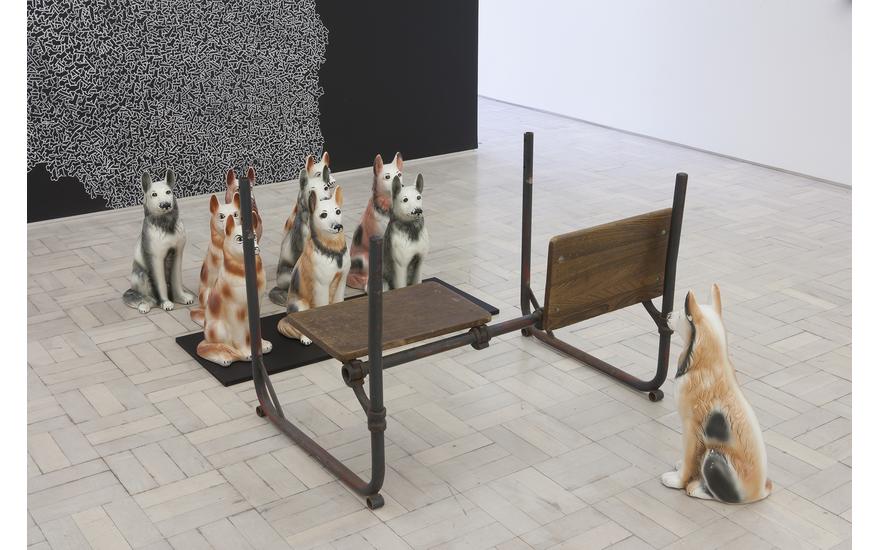 Dear Chieko Shiomi, 2015, Backboard, salvaged school desks (wood and steel), ceramic dogs. 70 x 230 x 103cm. Courtesy of the artist and Stevenson Gallery.
Categories
Tags