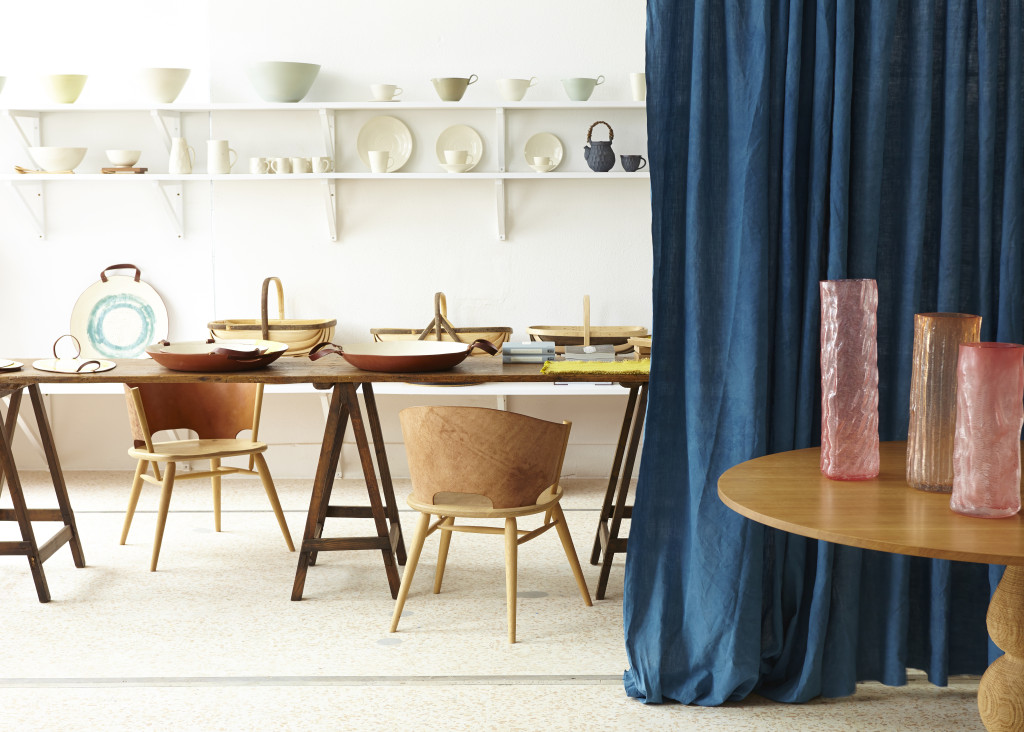 Meet Natalie Melton. Together with Mark Henderson she has founded one of London's most beautiful shops – The New Craftsmen, a space dedicated to surfacing the work of England's artisans.
Inspirational stores are always interesting, so we asked her to tell us a little bit about it all…
Where did the idea for The New Craftsmen come from?
It was Mark's brainchild – we were both involved in a project mentoring craftmakers and I think he had an epiphany at one of the workshop sessions where he realised that the most valuable support for the makers would be to establish a new kind of retail destination – what they seemed to be crying out for was a retail outlet that helped people understand the true value of what they were doing – not quite a shop, not quite a gallery…..along the way we met Catherine who had been on a round trip round Britain meeting makers of all sorts of shapes and sizes – she was trying to work out what to do with all this knowledge at the same time that Mark was thinking about the shop. We worked on a business plan, found some support, ran a couple of pop ups and then opened a permanent space last June.

The New Craftsmen, Photography by Gareth Hacker
How did your previous experience inform the concept?
The three of us come from quite different, but complimentary backgrounds – Mark is luxury through and through – he's also currently Chairman of Gieves & Hawkes. Catherine has a background in product development – she was at Habitat for a number of years, my background is more on the arts side – I worked in arts sponsorship world prior to setting this up.
I think the fact that we come from different worlds hopefully means that we have created a retail experience that is quite unique – we don't just present the objects but help connect people to the materials, process and people behind them – whether thats by having makers in residence, or hosting discursive suppers that explore context and inspiration. And whilst we are based in Mayfair, I think we are not what you would expect from a luxury retailer – but hopefully all the more intriguing for that.
Why was it important for you to do this now?
We all coalesced around a love of craft – and of the people who make beautiful things, and I think all individually felt quite driven to use our combined skills to build a platform that celebrated what they did. We all sensed that the appreciation for craftsmanship and authentic rooted objects was going to grow, and wanted to be at the forefront of that.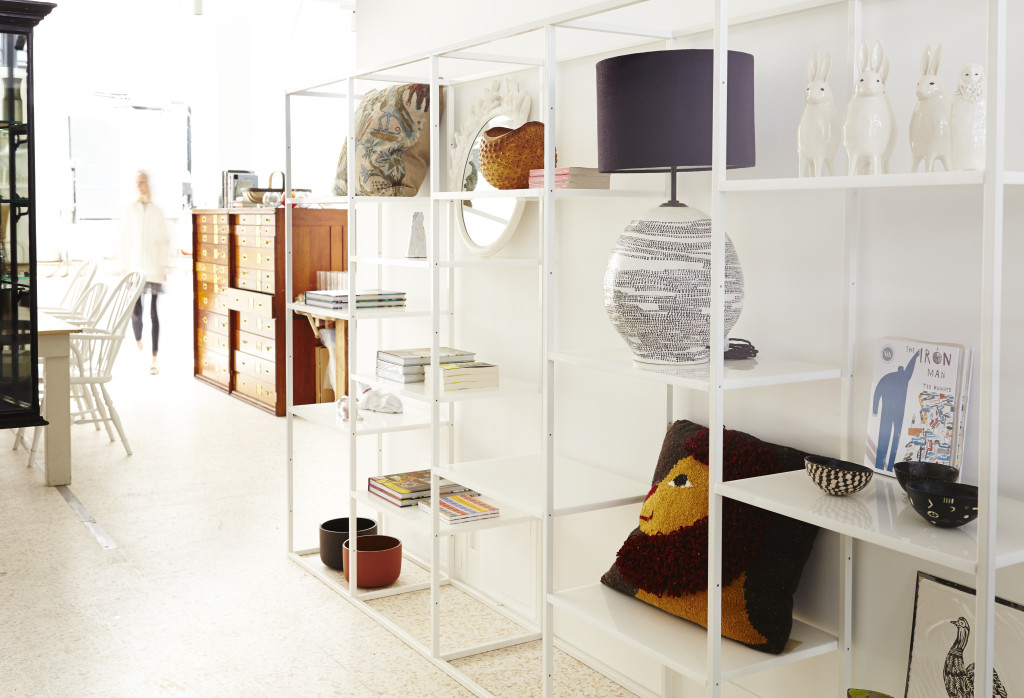 The New Craftsmen, Photography by Gareth Hacker
Did you have previous retail experience?
We all have retail experience in differing ways – obviously Mark has been at the helm of a number of luxury brands and worked in retail for most of his professional life – Dunhill, Gives & Hawkes, Czech & Speake. Catherine has the High St expertise from product development at Habitat & Sainsburys. I did a stint in retail management when I first left university….so it was funny to return to that world 20 years later!
Tell us about a couple of your favourite products…
Its always tough to pull out favourites! The joy of doing this is that we all have to love everything that we sell so its always hard singling out one or two….but….I adore Hilary Burns' basketry – and we are collaborating with her on an extraordinary project at the moment where she has gathered 55 basket makers together to make an installation of baskets for us to show at Decorex. The baskets represent age old traditions of functional basketry – some made by the last people who still hold that knowledge, so it will be an incredible assembly of skill, material and process.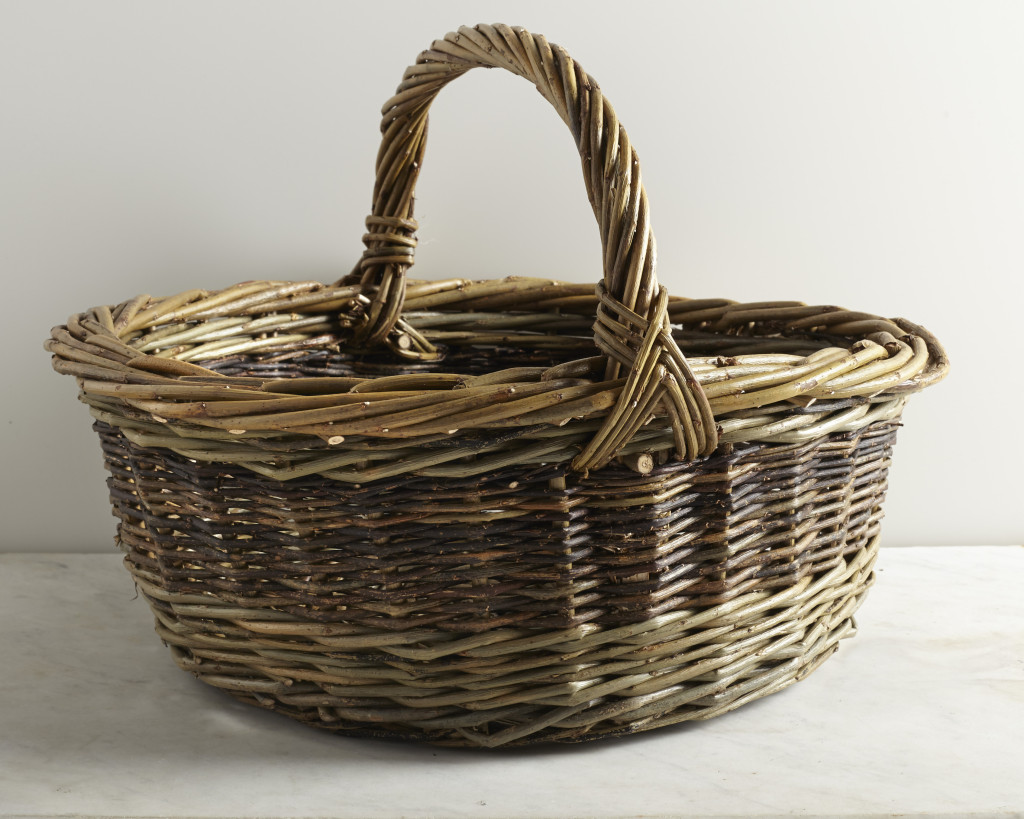 Basketry by Hilary Burns at The New Craftsmen
My other love would be Edmond Byrne's glasswork – he creates the most exquisite glass vessels that are cast making use of a variety of natural materials to bring texture and form to them. His colour palette is beautiful. I'd love to have a series of those in my flat.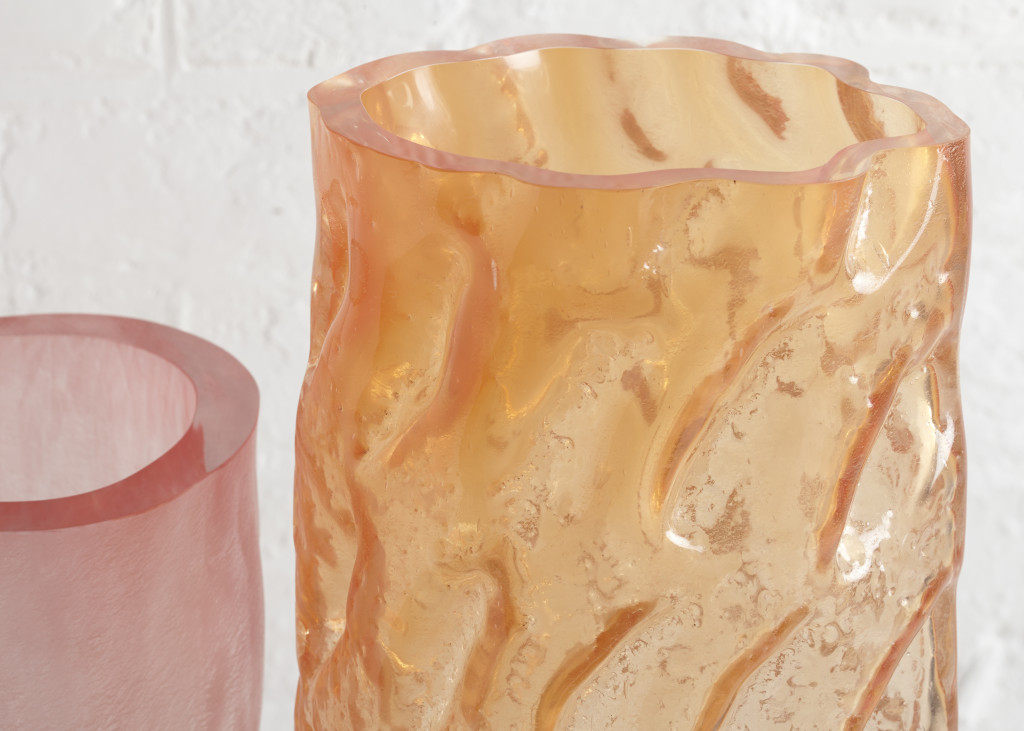 Glasswork by Edmond Byrne at The New Craftsmen
What have you found to be the biggest challenges?
The biggest challenge is inevitably maintaining some vague sense of work life balance. I'm lucky enough to be doing something that I adore, but its pretty all consuming to manage growing a business with raising children. Finding time to step back to gain some perspective and refresh your judgement is essential, but hard to do. And a holiday feels like a very distant luxury….

The New Craftsmen, Photography by Gareth Hacker
What's given you the greatest satisfaction?
The greatest satisfaction is undoubtedly when you can see the impact that what we are doing is having on a makers career and livelihood. Filling their order books up for months in advance, seeing them take on new staff to cope with the work, helping them realise ambitious ideas and projects – these are the things that really bring us all satisfaction.
What are you most excited about right now?
I'm most excited about our plans to help take the work of the best British makers overseas. We are working with the Crafts Council on a project that will see us showcasing some of the best British makers in Europe and the US in some amazing places and spaces….watch this space.
Categories
Tags