'On Your Wavelength' is a laser and sound installation by Marcus Lyall, a British artist who makes stage visuals for The Chemical Brothers and Metallica, with a soundtrack by Rob Thomas.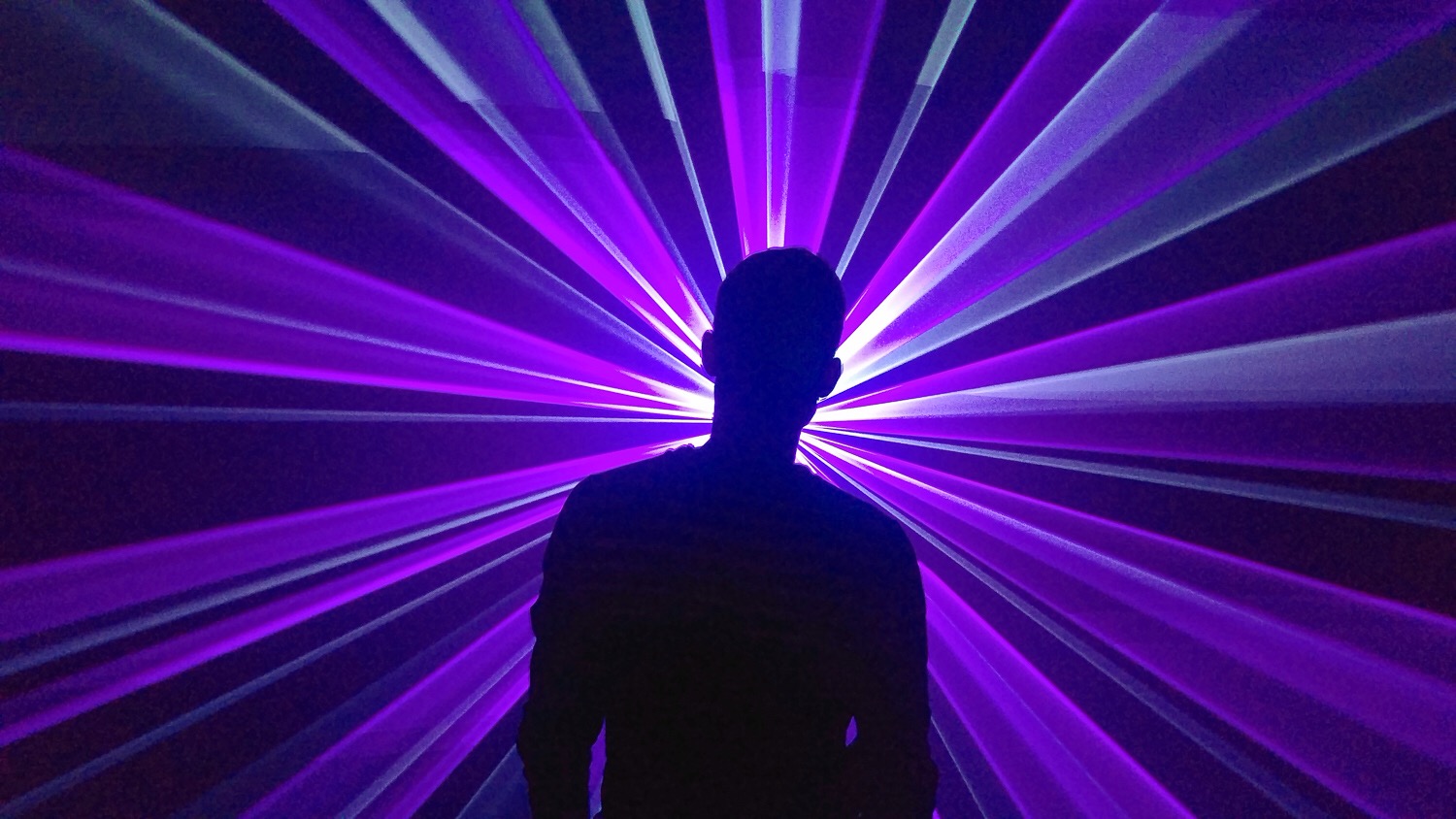 The piece enables visitors to control a real-time laser and audio composition using their minds. The participant wears an EEG head-set that monitors their brain's electrical activity. Data from the head-set is interpreted by computer software and sent to the laser and audio system, allowing the thought patterns of the participant to directly change the physical light and sound surrounding them.
A unique 'brain signature' is generated for each user, creating a truly unique and personal experience. It happens inside a specially-built environment, a tunnel which allows participants to stand in their own space and be seen by an audience.
Lyall has created experimental film and interactive projects for the last 20 years and now works on a range of film and art projects, including shows for The Chemical Brothers and Metallica.
Lyall said:
"This is an experiment where visitors are able to use their mental state to control a large-scale, physical audio-visual composition. You put your inner self on display in a way that is both intimate and anonymous"
Lyall collaborated with sound artist Rob Thomas to translate EEG signals into data that creates the audio. Alex Anpiligov worked with Lyall to create a visual synthesizer that translates the data into real-time visual composition to feed the laser.
The piece is located on America Street in Bankside and is open from the 18th September – 18th October 2015. Visitors are recommended to book in advance to experience the installation.  mergefestival.co.uk
Categories
Tags