The Turps Studio Programme is an artist-led painting programme. With a supported studio environment, peer-led learning, talks and visitors together with dedicated mentors, it provides painter's with a period of time to refocus and reengage with their work. The sixteen painters showing at Edel Assanti are the most recent to complete the programme working together in the Turps studios beneath the brutalist towers of Taplow House, part of South London's iconic Aylesbury Estate.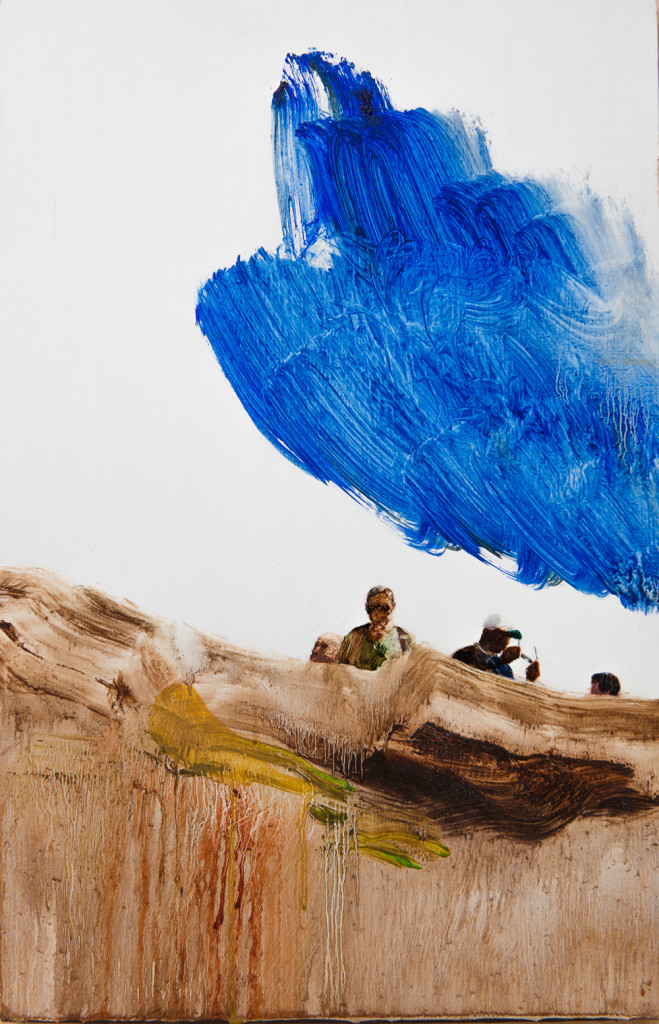 David Edmond At the Edge, 2015 Oil on Board, 40 x 19cm
Artists exhibiting are, Lesley Blakelock, India Dewar, David Edmond, Roisin Fogarty, Adam Hennessey, Norman Hyams, Benjamin Jamie, Adam Kelly, Dale Lewis, Fiona Long, Jessie Makinson, Mateusz Odrobny, Paige Perkins, Richard Reid and Jonathan Stubbs, Nadine Talalla.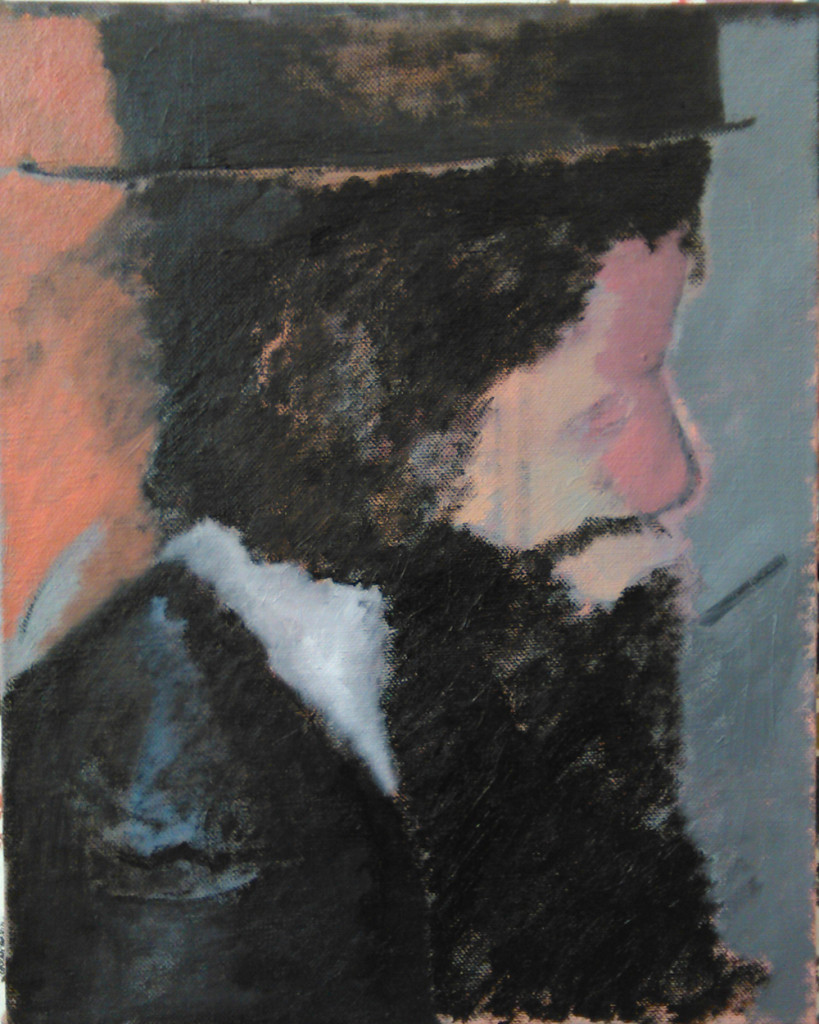 Adam Kelly Hasidic Rabbi, 2015 Oil on linen, 51 x 41cm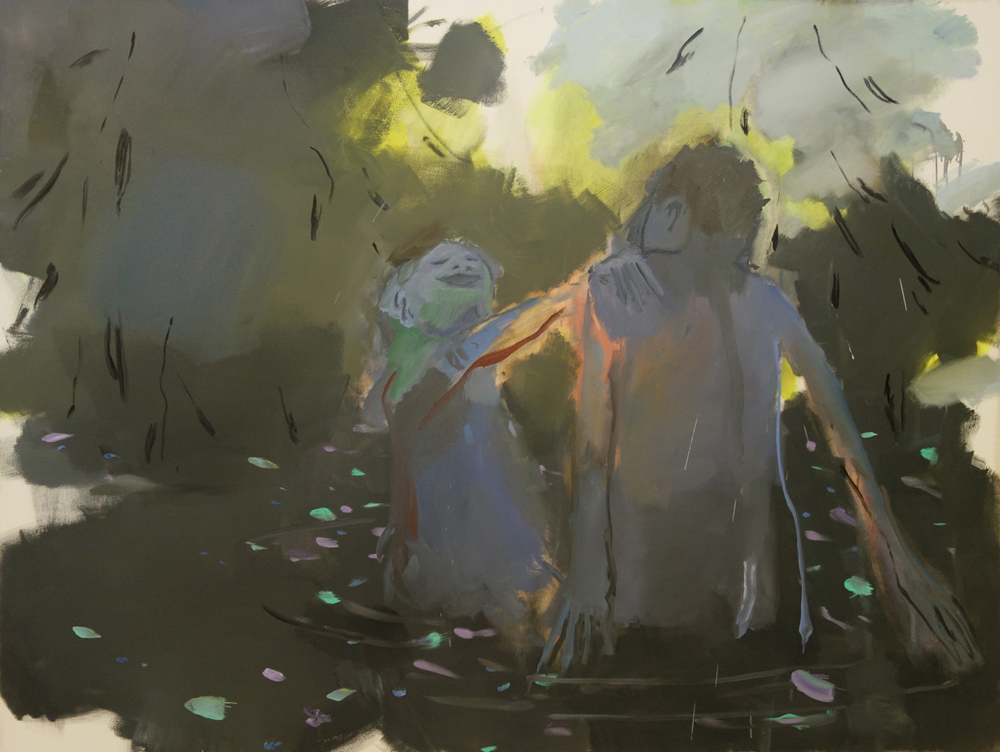 Jonathan Stubbs One Hand on My Shoulder, 2015 Oil on canvas, 170 x 130cm
'TURPS GOES WEST' 25th August – 1st September 2015 Tuesday – Saturday, 11am – 5pm
Exhibition closed on Monday Bank Holiday (31st August) CLOSING PARTY: 1st September 2015, 6-9 pm 2015
Edel Assanti 74a Newman Street W1T 3DB London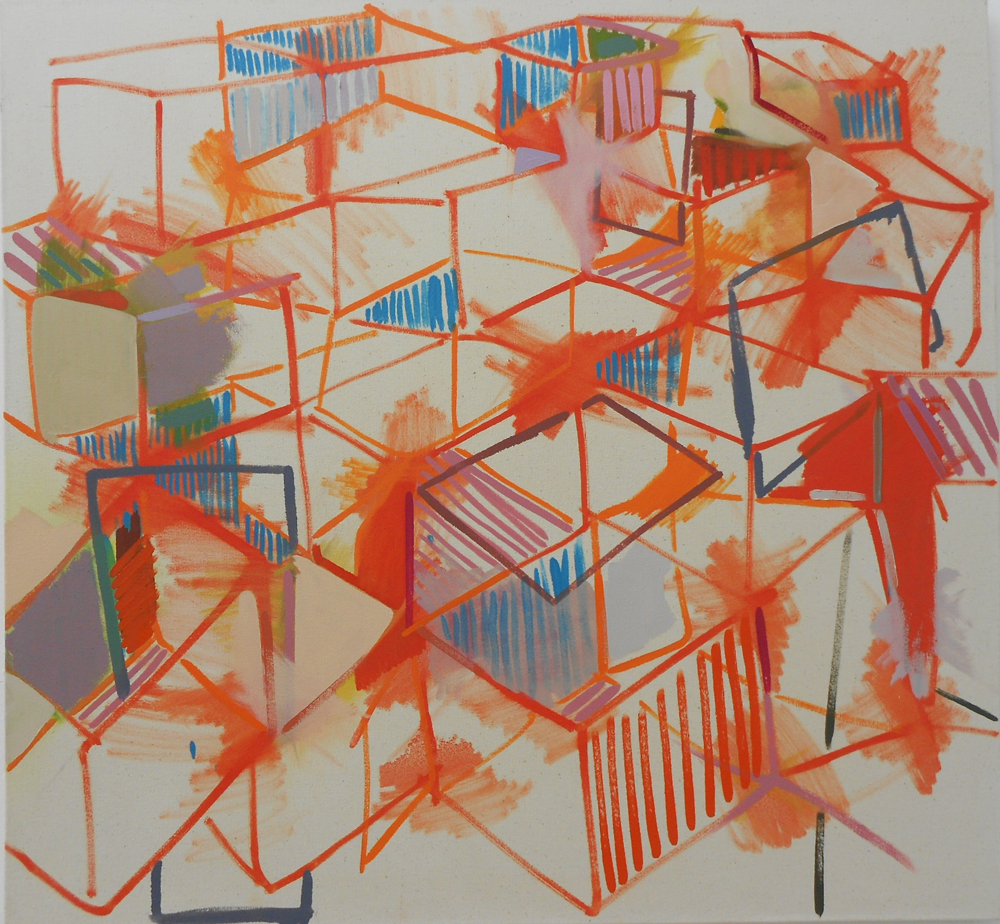 Roisin Fogarty Slow West, 2015 Oil on canvas, 86.5 x 81cm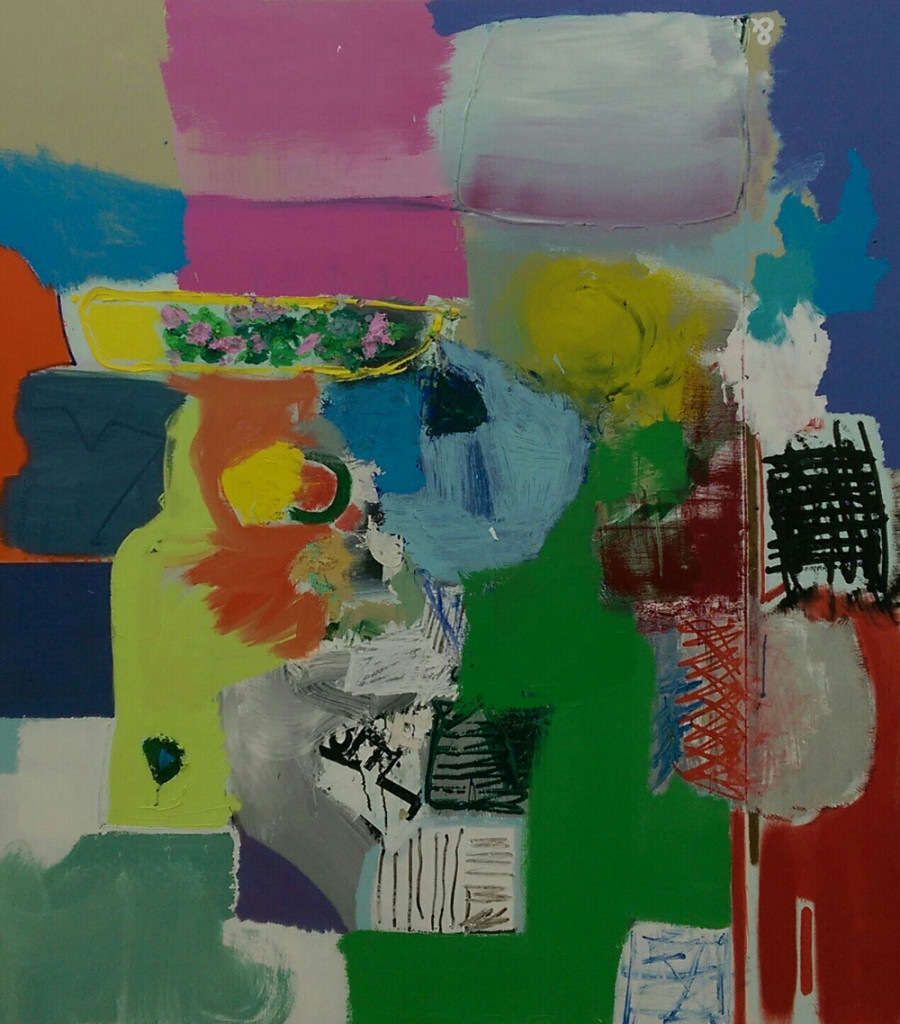 Richard Reid Glory Like The Flower of The Grass, 2015 Oil, vinyl silk, letraset, ink, 200 x 180cm
Turps Studio Programme will be accepting applications for 2016 – 17 in January 2016. Turps Correspondence Course is currently accepting applications for Oct 2015 – August 2016. Deadline 30th August 2015.
More details available at www.turpsbanana.com
@turpsbananamag
Categories
Tags