Some of the best shows on now are presented in darkness…
A show called 'NIGHT' should be dark, and that creates the atmosphere for Nahmad Projects' striking presentation of  paintings by Max Ernst and Yves Tanguy. It's curated by Urs Fischer, and the setting is his own studio at night, as reproduced on wall and ceiling paper. That suits a shared interest in   the metamorphosis of consciousness, and allows Fischer the fantasy of owning, or even having painted, the masterpieces on view…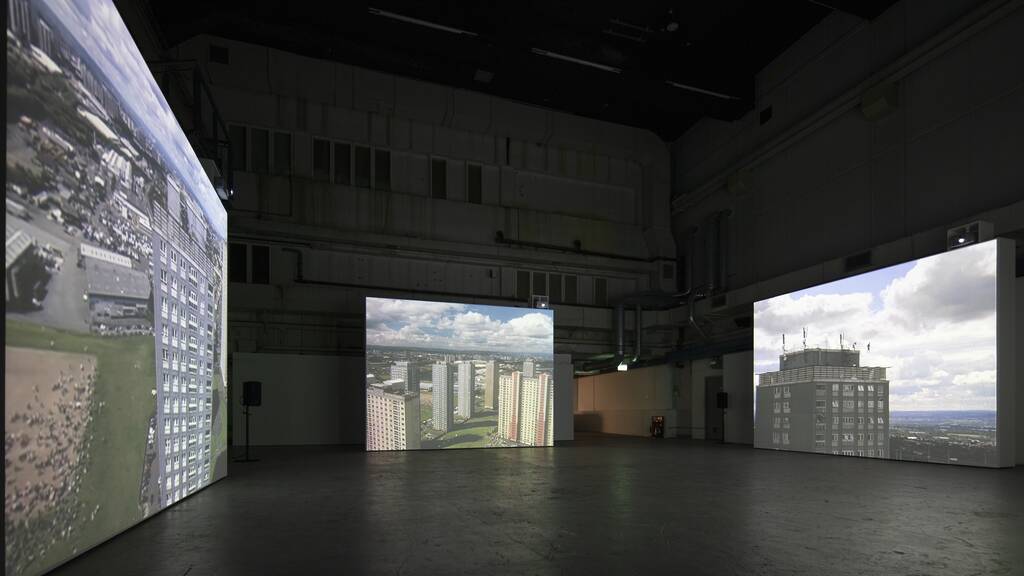 You expect films to be shown in the dark, but all the same Ambika P3's Catherine Yass retrospective has an unusual amount of it to present eight films large scale in the 14,000 sq ft space developed from the vast former concrete construction hall for the University of Westminster's School of Engineering. And it suits work in which modern architecture is often central.
This week is the last to catch the cycle of Dale Lewis paintings installed in Brixton at Block 336 in Brixton, most depicting apparently outlandish events which he turns out to have witnessed in East London during lockdown. All is set in sepulchral darkness: Lewis says normal gallery display modes are 'like having sex with the lights on'.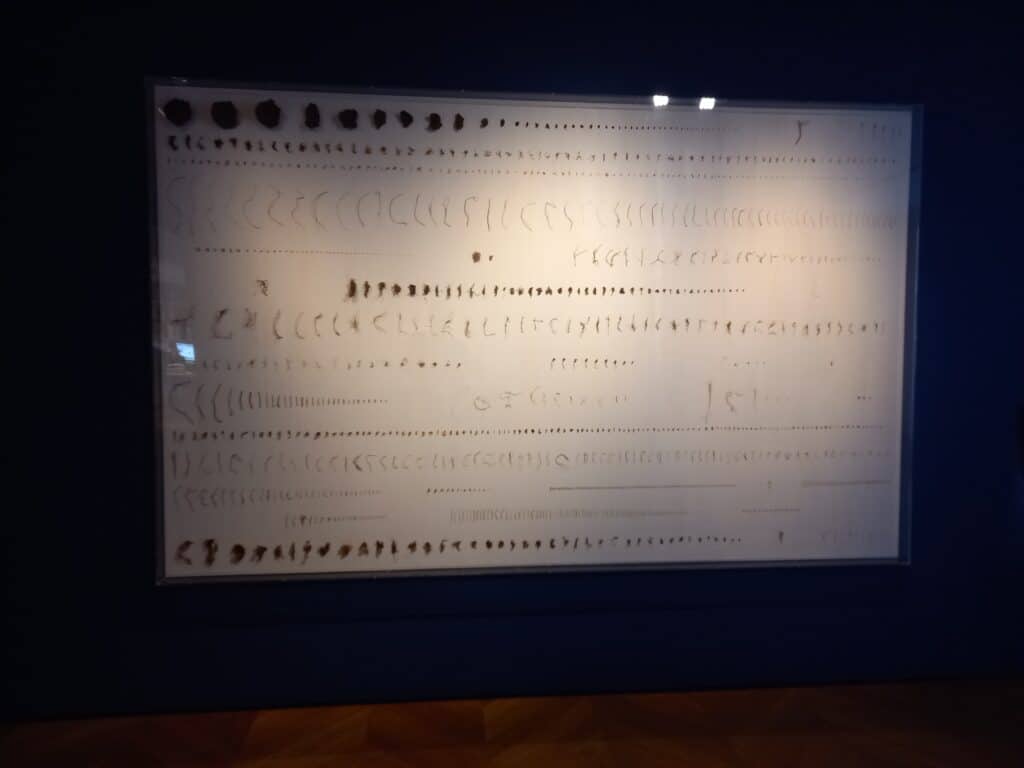 Marina Abramovic's big subject at the moment is death, but she's not going quietly. Not only could the 75 year old pass for 50, she has just closed two shows at Lisson and has co-curated and taken part in a cross-generational exhibition at old master dealer Colnaghi with her friends Fyodor Pavlov-Andreevich and Nico Vascellari. It's all pretty dark. I particularly like the latter's deconstructed bird's nests, which advertise avian ingenuity by looking like a pretty impossible Ikea kit to construct (illustrated is 'Nido', 2021).
Art writer and curator Paul Carey-Kent sees a lot of shows: we asked him to jot down whatever came into his head
Categories
Tags