The Art world shuts down in August doesn't it? Not for Niru Ratnam he is busy slaving away putting the finishing touches to the second START art fair. START strives to introduce people to some of the best emerging art and new art scenes from around the world. FAD managed to grab some time with Niru to ask him some questions about START..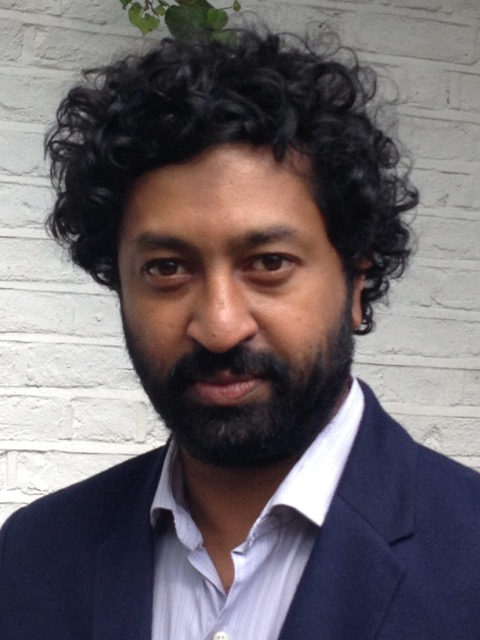 Can you tell us a bit about the idea behind START Art Fair?
It's a very straightforward idea on one level – to shine a spotlight on emerging artists and new art scenes. The design of it though is a bit more complex – it draws on the traditional idea of the art fair for the ground floor and first floor of the Saatchi Gallery but then the second floor is a series of curator-lead projects including solo exhibitions, a group exhibition and solo artist presentations.
What's the selection process like? Can any gallery apply? Are there specific criteria you have to meet to be part of START?
In the main section of the fair there are only 38 galleries. So its more of a process of approaching specific galleries who we have come across and talking to them. There is an open application process that compliments this and its always great to discover new galleries through that.
How important is the space you've chosen to show in? Does it change the nature of the art fair experience?
Massively! The idea was to take the art fair out of its usual locations such as trade show halls or specifically built structures. We were really keen to locate START in surroundings that were museum-quality in order to make the presentations look as good as possible. The Saatchi Gallery is perfect for this, so we're really lucky to be working with them. We hope that it makes 'the art fair experience' a bit more like visiting a museum.
What are your ambitions for START?
Our main ambition is to make sure the participating gallerists and artists come away with a smile on their face having had a really good and productive time. Aside the obvious aim of sales, we're also hoping that some really good connections are made between like-minded people. We also hope that collectors go away having discovered some new artists and acquired them for their collections.
You have some galleries from some v interesting places how did you find them?
We travel! Sometimes to other fairs, sometimes to other cities which we've heard have interesting new art scenes. Others have come through word of mouth, often from artists and curators. I'm really excited to have galleries like Dastan's Basement from Tehran and Hempel Galleries from Colombo, cities which you might not immediately associate with contemporary art.
How did you select the artists/galleries for This is Tomorrow?
It was more about thinking about artists whose work seemed to resonate with contemporary concerns across the art world and then finding their gallerists. There is no one strand to it – rather a number of overlapping themes such as artists who explore contemporary social and political concerns, the revival of abstraction linked to process and histories, the performative within other artistic genres and so on
Can you tell us a bit about your projects at START?
The whole of the second floor and the mezzanine floor on the way up to it is devoted to START Projects, which is around 40% of our exhibiting space. So the projects are an absolutely key part of START. They offer a chance to look at artists in more depth or in a different context to the gallery spaces on the ground and first floor. One of the projects is the debut British appearance of teamLab, who are a Japanese collective of artists, architects, software engineers, designers and others who are producing a fully immersive digital environment.
How do you feel this edition of START will vary from last year?
Last year was the inaugural edition of START and we put it together in around 6 months! This time round we've had a lot more time to put together START Projects and shift the balance of the galleries around so that they fit our remit of emerging artists and new art scenes. So we're confident that this edition will really push on from the inaugural edition.
How is START connected with the Eye Zone?
The EyeZone presents works that are part of the exhibitions programme that we also run. In this edition, the EyeZone features a selection of recent art from Singapore. But we don't really think about the relationship of the EyeZone to START as because it is a START Project it is a fundamental part of START! So its more accurate to see START as a series of platforms, one of which are the gallery presentations and others which are START Projects such as the EyeZone.
Have you noticed any themes in the work being shown this year?
What's really interesting is to see a series of overlapping themes – and also the fact that just because contemporary art has spread across the world doesn't mean that the same type of thing is being produced everywhere. The globalisation of contemporary art has not produced some sort of visual esperanto as some critics thought it would. Instead you can see that contemporary art is a shared language but articulated through specific contexts.
Any future plans for START ?
We've got a few things up our sleeve but let's wait until this edition is over before discussing them!
10th -13th September 2015 START Saatchi Gallery The Saatchi Gallery Duke of York's HQ King's Road
London SW3 4RY startartfair.com
Categories
Tags