Chicago-based artist, Theaster Gates, will stage his first public project in the UK this autumn by building a temporary site for a continuous programme of performance in the ruin of Temple Church in Bristol. Entitling his project Sanctum, the artist has invited musicians and performers across Bristol to sustain a performance of sound and spoken word continuously for 24 days, 24 hours a day. Sanctum will take place at Temple Church from 29th October – 21st November 2015. Produced by Situations, international public art producers, Sanctum is commi ssioned as part of the cultural programme for Bristol 2015 European Green Capital.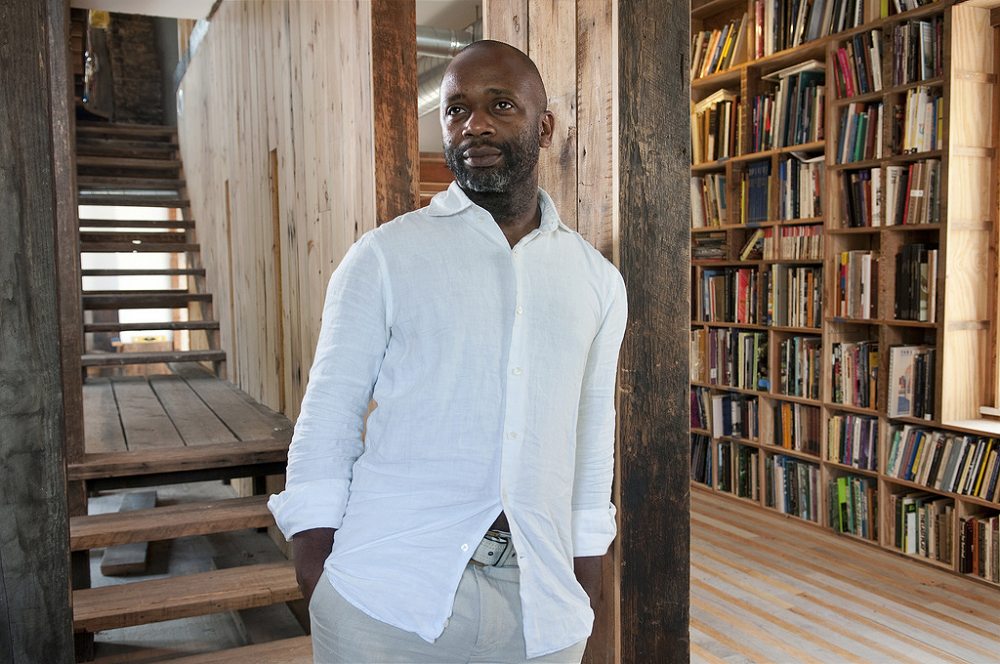 "Sanctum is a collaboration with the city's materials, the city's administrators, the city's artists and musicians to engage in quietly restorative work and to amplify the city's unheard voices,"
says Gates.
Gates will build a temporary structure within the remaining shell of the 14th century Temple Church, which was gutted by fire in a Second World War bombing raid 75 years ago and is now a scheduled monument under the care of English Heritage. Gates has sought out discarded and dormant materials from former places of labour and religious devotion across the city to build this distinctive and intimate chamber. His open invitation to hundreds of performers from Bristol is to contribute to sustaining the sound of Sanctum over 576 hours.
Visitors will be able to visit Sanctum day and night, though capacity will be limited to ensure an intimate gathering at any one time. The diversity of performers will be announced in September (along with reserved entry), though the schedule will remain unannounced. On entering Sanctum visitors will not know who they are about to hear – whether a headlining band, spoken word artist or gospel choir – contributing to the sense of Sanctum as a gathering space for collaboration and new encounters.
The project has been developed through Gates' working principle of seeing and reflecting upon the unseen, unvisited and under-heard. He seeks the city's voices, and tests what future spaces of contemplation might supersede the sanctuaries of the past.
Theaster Gates – Sanctum from SituationsUK on Vimeo.
This autumn, a remarkable structure will rise up from within the bombed out remains of Temple Church in central Bristol. For 24 days, this 14th century site will be transformed into an intimate gathering place in which to hear the city like never before.
Chicago-based artist Theaster Gates was invited by Bristol arts producer, Situations, to create his first public project in the UK as part of Bristol 2015 European Green Capital.
The artist has sought out discarded and dormant materials from former places of labour and religious devotion across Bristol to build an intimate and distinctive temporary structure at Temple Church. From midday Thursday 29th October, Sanctum will host a continuous programme of performance over 576 hours until midday Saturday 21st November, sustained by Bristol's performers, musicians and bands.
Find out more at
www.sanctumbristol.com
Sanctum forms part of the Art Weekender – Bristol & Bath, a three-day celebration of visual arts across both cities also produced by Situations and involving over 35 arts venues, artist-led projects and activities. Theaster Gates will give a performance lecture at St. George's, Bristol to celebrate the opening of Sanctum on Saturday 31 October at 7pm.
Categories
Tags