The Whitechapel Gallery's history has always been the future. Now you can take part.
www.whitechapelgallery.org/support/donate/
Since 1901 Whitechapel have premiered world-class artists from Pablo Picasso and Frida Kahlo to Mark Rothko and Rachel Whiteread. Today they present an ambitious programme of exhibitions and events, and an education and community programme which helps to engage audiences and inspire the artists of tomorrow.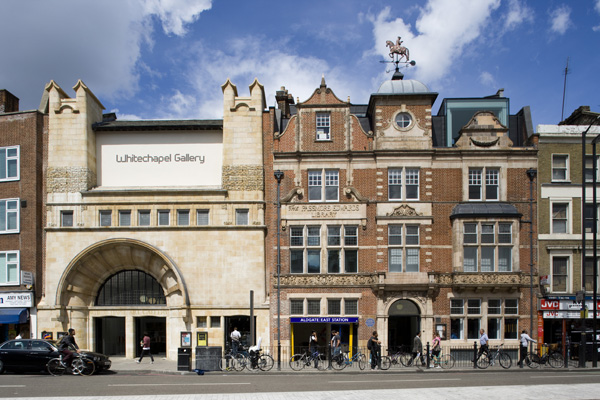 Whitechapel Art Gallery, London, England. Architects: gallery by Charles Harrison Townsend, library by Potts, Son & Hennings, expansion by Robbrecht en Daem
This summer they are asking for your help to secure the future of the Whitechapel Gallery. All the money raised will be used to fund new art commissions at the Gallery. To help them hit their target and Arts Council England will match every penny up to a million pounds but it all has to happen before 31st July 2015.
WHAT YOU CAN DO: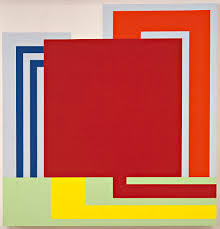 Buy a Limited edition Peter Halley, Zone, (1992)
Internationally renowned American artist, Peter Halley has donated a limited edition work, 'Zone' (1992) to the Whitechapel Gallery. You can acquire this work for £2,595 and all money raised will go to the Future Fund.
Name an Exhibition
A rare chance to name your favourite exhibition from the Whitechapel Gallery's history. For £1,000 the name of your choice will be displayed alongside your chosen exhibition as part of the display in the Pat Matthews Archive Gallery.
Join the Family Album
See your portrait hanging alongside Pablo Picasso, Frida Kahlo and David Hockney – world-class artists premiered at the Whitechapel Gallery. For a donation of £5,000 towards the Future Fund, your silhouette portrait will be displayed in the family album display at the Gallery. Email for more information.
Just Donate by Text
Text You can donate £5 to the Whitechapel Gallery's Future Fund by Texting: WCHG001 to 70970 or Online.
For more information :www.whitechapelgallery.org/support/donate/
The Fund will Enable:
An Annual Commission – the Gallery will commission an established artist to create a new piece of work that will be displayed in our Commissions Gallery for a year. The works will be inspired by the space and the Gallery's rich archive.
A Children's Commission – each year an artist will be commissioned to create a work specifically for children, displayed in our dedicated education project galleries. The creation of these new art works will in turn inspire our education programme, with activities, workshops and talks developed for all audiences in response to the works, enabling the Gallery to engage children and young people, and attract new audiences from the local community and beyond.
Your donation will help us fund artist materials, the presentation of these unique commissions, and support the delivery of a diverse engagement programme for schools, families, young people and public visitors.
If you are a UK tax-payer, for every £1 you give, we can claim an additional 25p at no extra cost to you through the Gift Aid Scheme
For more information :www.whitechapelgallery.org/support/donate/
Categories
Tags