There is still time to catch Block Universe which brings together a new wave of cutting edge performance art at the cross-section of visual art, dance and music, activating major institutions and venues throughout London from today to Sunday.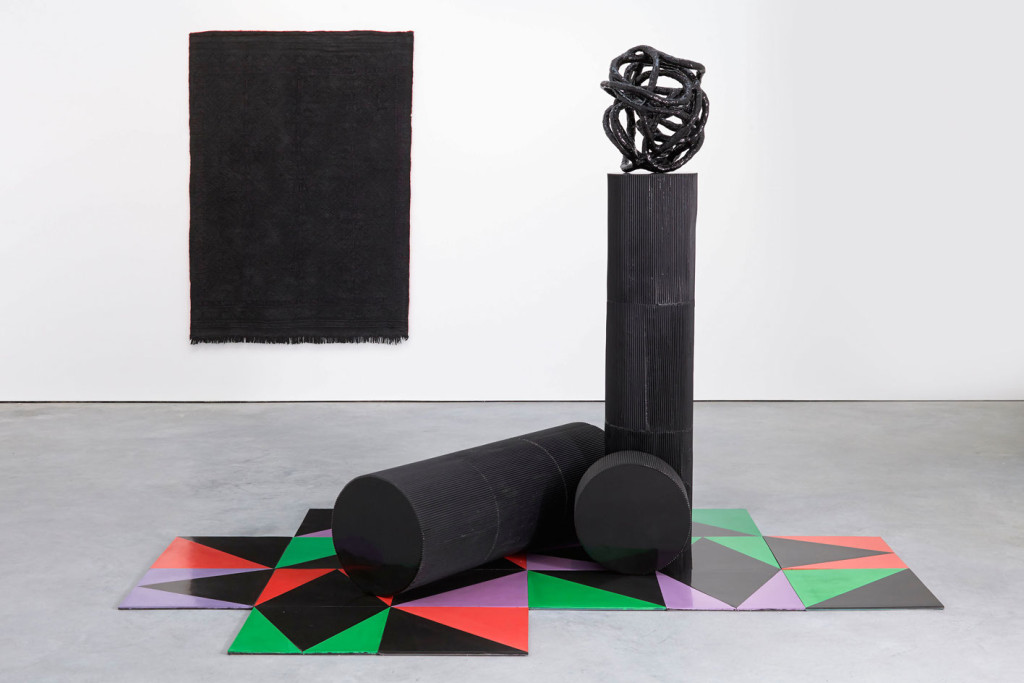 Block Universe's goal is:
to create a long-term, sustained engagement with performance art through commissioning and creating opportunities to present performance in London. It aims to support the growth of UK-based artists, whilst inviting an exciting selection of artists from abroad, some showing in London for the first time.
To help achieve this international outlook, Block Universe has partnered with The Kitchen, New York's historic venue for experimental performance. In the first iteration of this ongoing exchange, it will show, for the first time in the UK, the work of Ellie Ga. Block Universe will also continue its work throughout the year with a series of international partnerships including the Medellín Museum of Modern Art (MAMM), Colombia which will host performances in collaboration with Block Universe commencing this autumn.
Six new commissions are included in the programme from an exciting selection of up-and-coming and established artists such as Alex Baczynski Jenkins, Brittany Bailey, Cecilia Bengolea + François Chaignaud, Jenny Moore, Joe Moran + Eva Rothschild and Florence Peake. Block Universe will also present works by Nicola Conibere, Ellie Ga, Lina Lapelyte and Ieva Misevit, newly adapted or showing in the UK for the first time.
Each edition of Block Universe will be themed and for this inaugural year we focus on legacies of performance, looking at how to sustain an engagement with this time-based medium. Performances will reference a layering of archival and historical sources, with a focus on the concept of the body as archive, exploring how the acts of rehearsal, choreography, and verse operate as a means of reinforcing and sharing personal, social and cultural memories. Taking a fresh look at what performance in contemporary art can mean today, works span a wide range and include sculptural elements, song, choreography, movement, video, image, text and the spoken word.
A public seminar exploring related concepts in a playful manner will also be held by curatorial research group Consonants, a branch of Vision Forum.
Programme
Thursday 11th June
6-9pm: Joe Moran & Eva Rothschild, Fig-2 at ICA Theatre
7pm: Ellie Ga
Friday 12th June
6:30pm: Jenny Moore, The Art Workers Guild
8:30pm: Ieva Miseviit.
Saturday 13th June
12 – 6pm: Joe Moran & Eva Rothschild, Fig-2 at ICA Theatre
2:30pm: Lina Lapelyte, Stationer's Hall
5pm: Florence Peake, Somerset House, The New Wing
7:30pm: Cecilia Bengolea & François Chaignaud, Stationer's Hall
Sunday 14th June
12 – 6pm: Joe Moran & Eva Rothschild, Fig-2 at ICA Theatre
12:30pm: Florence Peake, Somerset House, The New Wing
2:30-4pm: Curatorial seminar with Consonants, Somerset House, The New Wing
4:30pm: Nicola Conibere, Royal Academy Courtyard
7:30pm: Cecilia Bengolea & François Chaignaud, Stationer's Hall
Full programme details can be found at www.blockuniverse.co.uk/
Twitter: @blockuniverse
Instagram: @blockuniverse
Categories
Tags