FAD's Paul Carey-Kent has curated a really interesting exhibition which you can see at Maddox Gallery until June 13th. *This Friday 22nd May * Liv Fontaine performance.*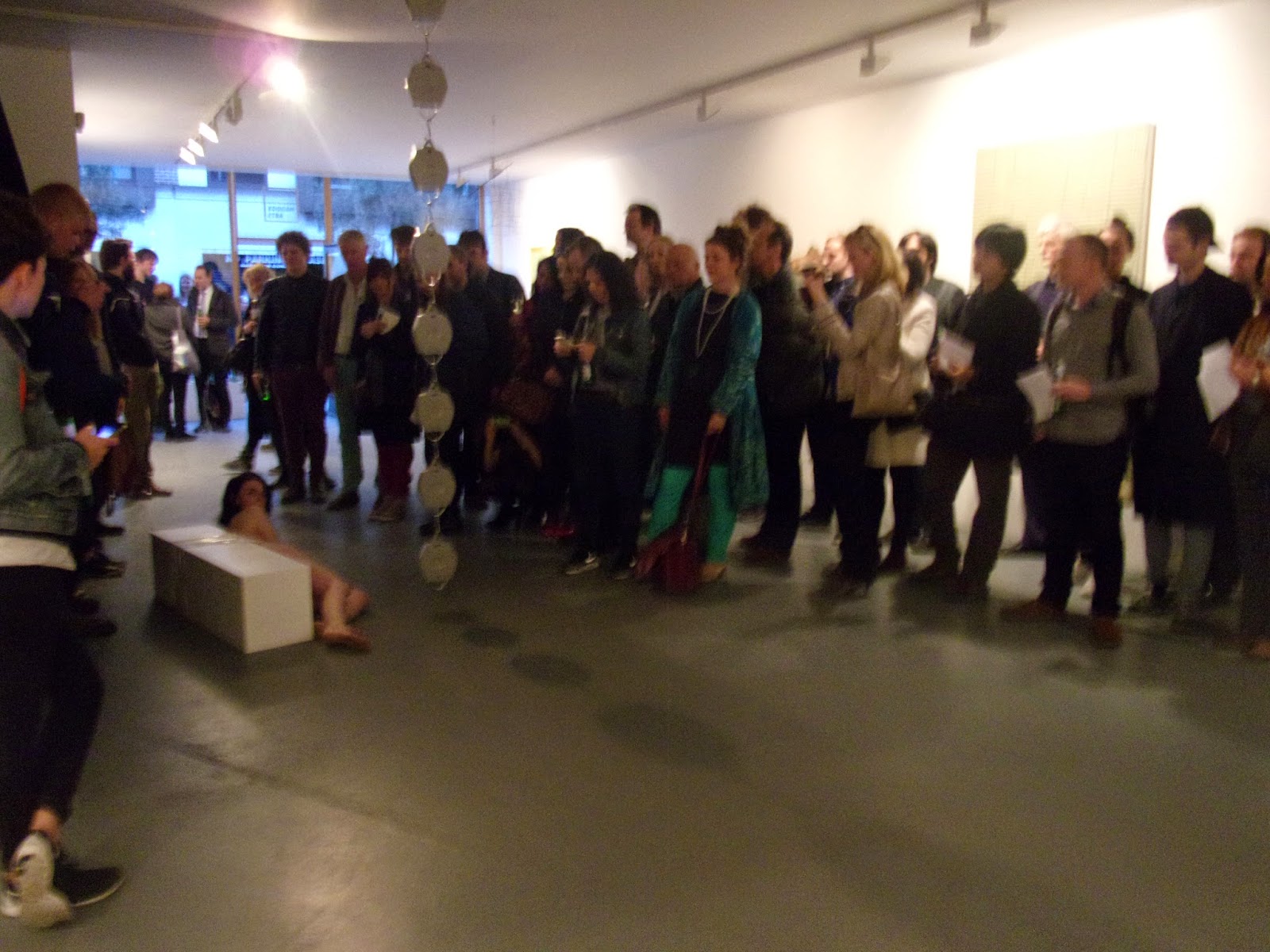 Liv Fontaine performance – Plinth Piece
Featured Artists
Richard Serra, Phyllida Barlow, Christian Jankowski, Nicolas Feldmeyer, Cipriano Martinez, Levi van Veluw, David Rickard, Livia Marin, Richard Schur, Liv Fontaine, Knopp Ferro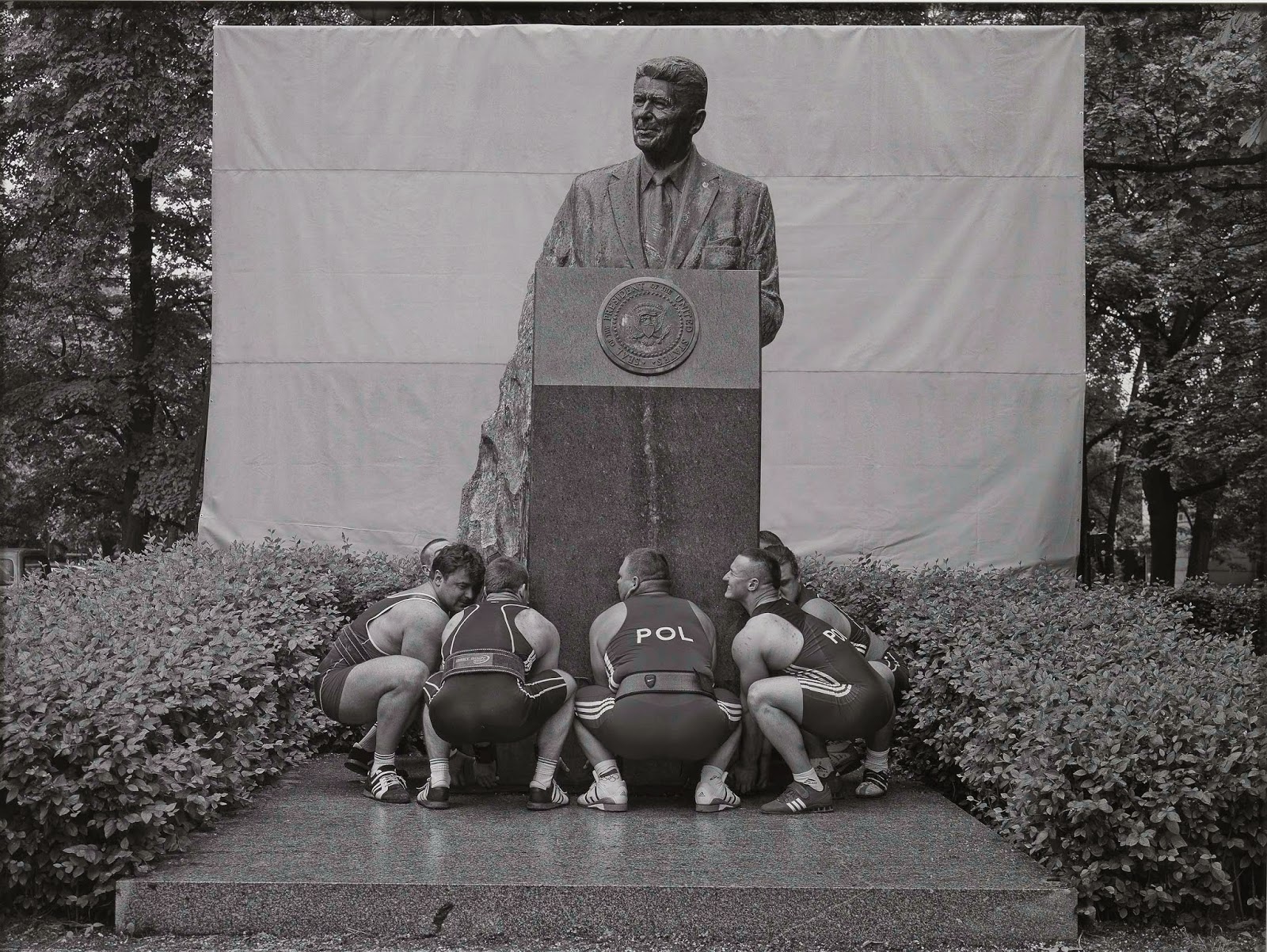 Christian Jankowski: (Born Göttingen, 1968, lives in Berlin) Heavy Weight History (Ronald Reagan), 2013 – b/w photograph on baryt paper, 140 x 186.8 cm
About
Of the many competitors for our attention when we look at a work of art – meaning, narrative, form, colour, gesture, scale, sound, movement – its weight is not generally high in the list, heavy as much sculpture and some painting may be (Bram Bogart's super-thick applications or Analia Saban's container canvases come to mind). Indeed, although WEIGHT FOR THE SHOWING is themed around weight, all the works have other interesting agendas, most notably perhaps the frequency with which they skew logic and the zest with which they engage with art history.
Some artists playfully substitute the heavy for the light or vice versa: Gavin Turk's bronze bin bags are well known, Andreas Lolis has made marble look very like card or polystyrene; Fishli & Weiss fashioned all manner of items out of polyurethane; and Sarah Sze recently made rocks out of photographs of rocks, which she showed alongside real boulders. Others have used surprisingly-weighted items, e.g. Andrew Palmer attaches rocks to paintings, and Aselm Kiefer fixes anything from soil to submarines to his canvases; Damien Hirst's ping pong ball pieces might be the opposite end of that scale.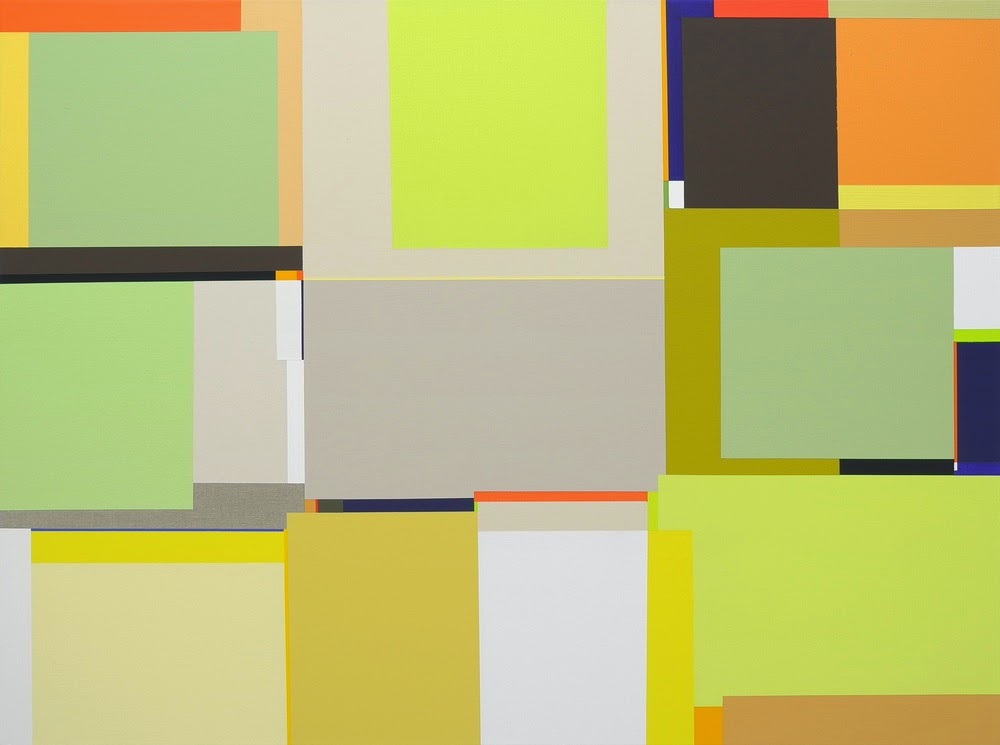 Richard Schur (born (1971) and lives in Munich) Summer Lawns, from the Manhattan Series, 2015 – Acrylic on canvas 120 x 160 cm
Such play is allowed here, but the show concentrates more on two other aspects: the relative weight of elements within or between works, which latter may be down to evident heaviness of mark, or else be a matter of 'feeling' heavy or light for no obvious literal reason; and the metaphorical association of weight with seriousness and being weighed down by troubles or history. There's no neat division, but Barlow, Rickard, Schur, Ferro and Martinez are perhaps more in the first category; and Serra, Jankowski, Marin, Feldmeyer and Fontaine in the second.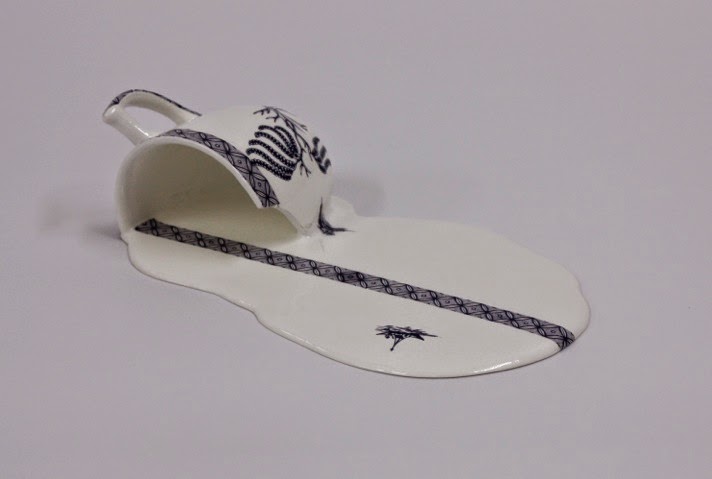 Livia Marin (born Chile, 1973, lives London): Nomad Patterns, 2015
Enough weight may also lead to collapse. Nietzsche worried about the possibility of Eternal Return, in which we're doomed to repeat events for eternity, making existence a heavy burden, given the impossibility of escaping the cycle. Buddhism provides a potential way out of that by embracing the cycle, as does Milan Kundera when, assuming in contrast that such a cycle is impossible, he holds that 'life which disappears once and for all, which does not return is without weight…and whether it was horrible, beautiful, or sublime…means nothing'. Decisions are then 'light' – they do not tie us down – but meaningless and potentially empty. That isn't entirely welcome either, hence the 'the unbearable lightness of being'.
A more pragmatic view would be that we're in the space between the baggage of the what's gone and the disintegration to come – but the interim phase may last a while yet, and we might as well enjoy it.
Just so, there's plenty of wit in these works, so I hope they raise interesting issues but also contribute to visitors enjoying a few minutes of the gap.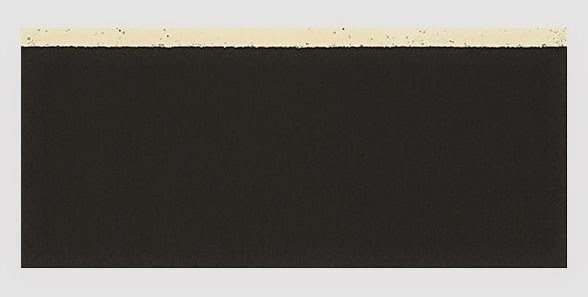 Richard Serra (born San Francisco, 1939, lives New York / Nova Scotia): Level IV, 2010 – Etching, Paper 73.7 x 165.1 cm – Edition of 22
Maddox Arts, 52 Brook's Mews, London W1K 4ED www.maddoxarts.com
Categories
Tags