Tabish Khan visits lots of London art exhibitions to bring you eight you should visit during the week. Each one comes with a concise review to help you decide whether it's for you. There are a lot of closures in May so this edition has been expanded from the usual five, and they all close this week.
1. Ydessa Hendeles @ ICA
Don't let the closed door of the ICA theatre put you off. Beyond those double doors is one of the best exhibitions I've seen at the ICA. A crowd of artist manikins are assembled in pews as they look open others of their own kind dissected, posed and contorted. It's a creepy and atmospheric show made all the more so by the piped in music.
2. The Converse x Dazed Emerging Artists award @ Royal Academy
There is some great ambition and scale in the installation works of these five artists. They range from the strangely hypnotic process of tyre manufacturer to winner Lawrence Lek who has created a first person computer game where visitors can navigate a future version of the Royal Academy.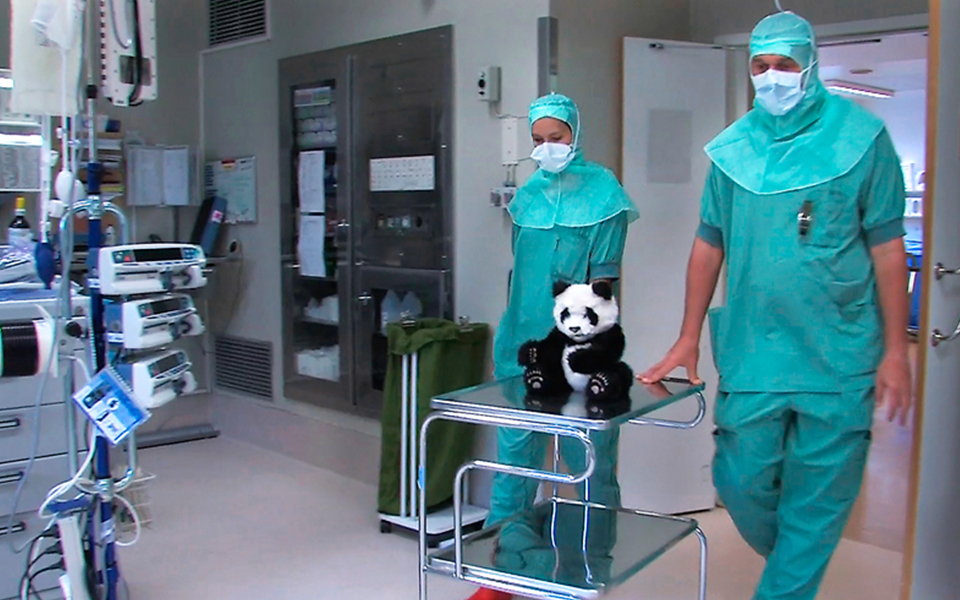 Still from video. Copyright Tove Kjellmark
3. Skulptur @ Royal British Society of Sculptors
A diverse exhibition of Nordic sculpture; highlights include Michael Johansson's furniture seeming to hold two buildings apart and Tove Kjellmark's dissection of a mechanical toy panda.
4. Glen Baxter @ Flowers, Cork Street
These cartoons have a great sense of dark humour to them, plus some droll references to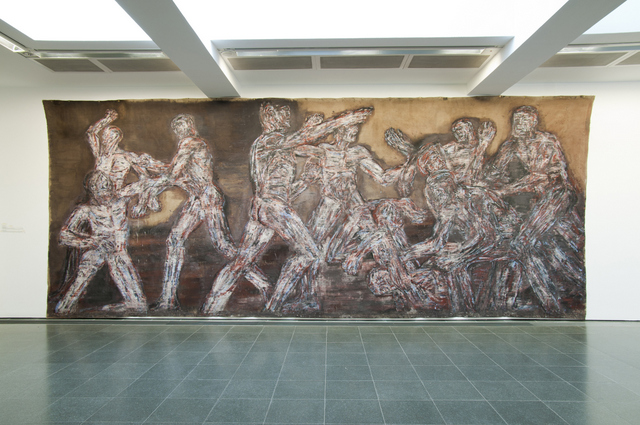 Copyright READS 2015
5. Leon Golub @ Serpentine gallery
The horrors of war on large scale linen canvases make for distressing viewing, a scene of flayed men fighting has the largest impact.
6. Borderlands @ GRAD
Another political show, this time tackling the conflict in Ukraine. A broken and blackened wall has a chunk broken off in the shape of the Crimea and protest videos are manipulated reflecting how history can be re-written in the Internet age.
7. Ben Turnbull: Smells like teen spirit @ StolenSpace Gallery
A great riff on America's approach on gun control with a grenade dispenser and a gun in a glass case marked 'In Emergency, break glass'.
8. Dulwich Festival show @ Cavaliero Finn
The Dulwich Festival runs for one more weekend and I suggest you visit the open house of Cavaliero Finn where the highlights are landscape works by Gill Rocca and Catherine Knight.
Categories
Tags