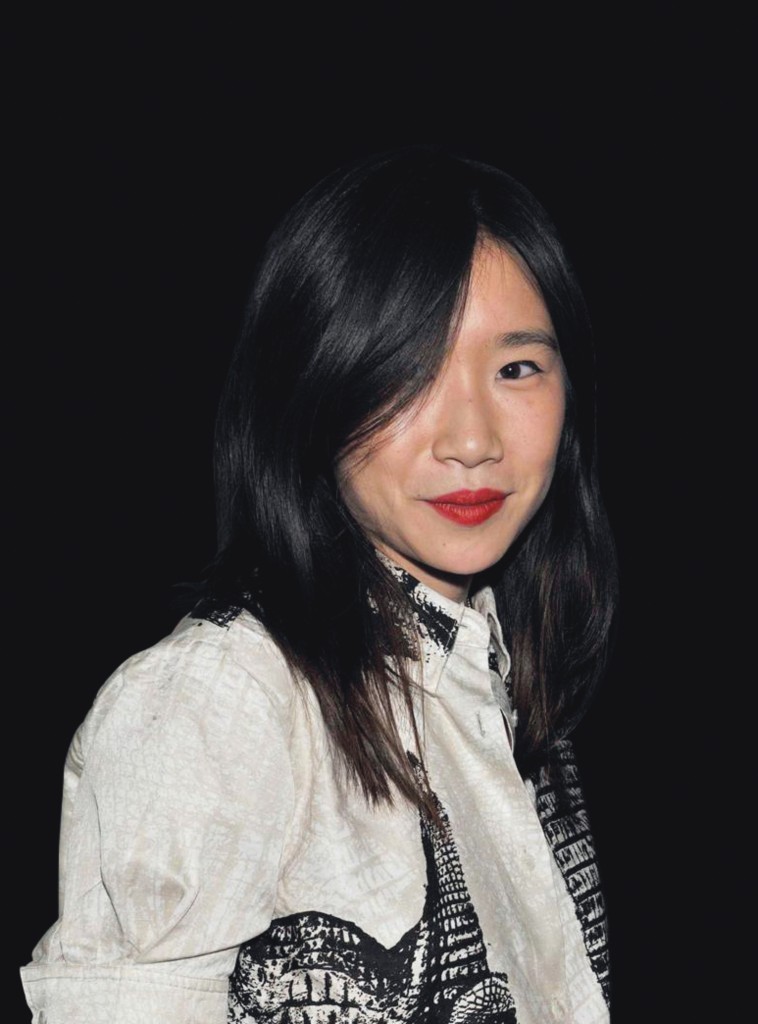 FAD managed to catch some time with Bianca Chu Head of FIRST OPEN/LDN ahead of its opening in March.
FIRST OPEN/LDN and indeed the whole FIRST OPEN season globally brings together new artists as well as established artists – this seems like a different move for an auction house – what's the story behind it?
It has always been our aim to build a truly global sale for Post-War and Contemporary art, with the ability to appeal to the widest range of collectors and art enthusiasts. Last September we did just this by launching the Global First Open sales in Hong Kong, London and Online-Only. An already established platform in New York as the go-to place for quality post-war and contemporary artworks at accessible price points, we sought to expand First Open's reach to our European audience with the inaugural First Open/LDN sale taking place at Christie's South Kensington.
This month will see only the second edition of FIRST OPEN/LDN. How was the response to the first edition?
There was a fantastic response to the inaugural First Open/LDN sale, attracting buyers from all over the world and welcoming many new clients to Christie's. One of the most appealing aspects of this sale is its ability to attract established collectors who know what they are looking for, as well as allowing new collectors to discover artists that are completely fresh to auction.
Were there specific lessons that you learnt from the first edition that you'll be taking forward into this edition?
We saw a great response to artists across the board: the First Open sales are the best place to discover young artists, as well as presenting the opportunity to acquire established names in both the contemporary and post-war fields. We continue to look for gems and undervalued artists for the sale, and the auction this season offers just that.

Lot 23 Lee Ufan (B. 1936) From Line No. 780231 signed and dated 'L. UFAN 78' (lower right); signed,
titled and dated 'From line No. 780231 Lee Ufan' (on the reverse) oil on mineral pigment canvas 28? x 35¾in. (72 x 91cm.) Painted in 1978 Estimate: £200,000-300,000
Tell us about some of the lots in FIRST OPEN/LDN that you are particularly excited by.
There are so many great works in this sale; it is very hard to select only a couple! The front and back cover of the catalogue for the auction are works by Korean artist Lee Ufan and Norwegian artist Fredrik Vaerslev, respectively, and they are both jewels. The Lee Ufan's painting, titled From Line No. 780231 (estimate: £200,000-300,000) is a stellar example of a 70s line paintings by the artist. He will be having a solo show this month at the Lisson Gallery here in London and has a truly international collector base and appeal. Fredrik Vaerslev is a very interesting contemporary artist who uses the natural forces around him to create his works. In that sense, both artists are linked in their affinity for process and their aesthetic nod to Minimalism. I also love the Sturtevant painting in the sale – Warhol Flowers, executed in the 1960s (estimate: £30,000-40,000) – which has been in the same private collection since it was gifted to the consignor. I was pleased to see the major retrospective of Sturtevant at MoMA, celebrating this important female artist.

Lot 17 Sturtevant (1924-2014) Warhol Flowers signed and titled '"Warhol Flowers" Sturtevant' (on the reverse) silkscreen and acrylic on canvas 11 x 11in. (28 x 28cm.) Executed in 1964-1968 Estimate: £30,000-40,000
We see you're working with Artstack to crowdsource pieces for FIRST OPEN/LDN (in fact we covered this on FAD already J). How did that collaboration come about and what do you see as the benefits of working with a social media platform?
The ArtStack collaboration is another highlight group of works in the sale – there are eight artworks in the sale which were sourced on ArtStack, in the first crowd-sourced auction initiative. It began with a concept, one that resonates very much with the First Open platform: the contemporary art world and art market evolves so quickly, and we wanted to democratise and familiarise it for a wider audience. Because of the accessible price points in the First Open auction, it is a perfect marriage of technology, innovation and art.
Partnering with a social media platform meant engaging an audience that may never have engaged with Christie's before, whilst our Christie's audience have been able to interact through a social media platform that is new to many of them.
And tell us about you. How long have you been with Christie's, and what did you do before that's led you to this role?
I joined Christie's in 2011 and as the Head of First Open/LDN I focus on building relationships with clients, sourcing artworks and curating the auction, the catalogue and the exhibition viewing. I have had a passion for art since my childhood, and knew that I would somehow be involved in the arts professionally. Working at Christie's allows me to work with art every day and the exposure to a wide-range of artists and artworks had fed my passion.

Lot 39 Isa Genzken (B. 1948) Untitled signed, titled and dated '20.Sept.1987 isa Genzken' (lower right) enamel and graphite on paper 11 5/8 x 8 ¼in. (29.6 x 21cm.) Executed in 1987 Estimate £4,000 – 6,000
Finally, if you were given $15,000 and told to spend it on art by the end of this year, what would you buy and why?
This is a tough question! Seeing and interacting with so much diverse and brilliant art on a daily basis makes it hard to answer. I recently acquired a painting by American artist Austin Lee who uses digital means to draft compositions for his paintings, an interesting method which explores the use of technology in the creation process. There are a few works in the sale which I would love to take home: the stunning drawing by Storm Tharp (Jodie Jill, estimate: £6,000-8,000), which was also exhibited at the Whitney Biennale in 2010; the lovely Isa Genzken study of her sculpture (Untitled, estimate: £4,000-6000); the beautiful painting by Anna Ostoya (Exposures: 20.20.2011, estimate: £3,500-4,500) which references On Kawara's use of newspaper clippings and exploration of time; and any of the works in our ArtStack section!

Lot 13 Storm Tharp (B. 1970) Jodie Jill inscribed 'JODIE AND WHAT SHE MEANS' (upper right); titled 'JODIE JILL '(lower left) ink, gouache and coloured pencil on paper 58 x 42 3/8in. (147.3 x 107.4cm.) Executed in 2009 Estimate £6,000 – 8,000
First Open/LDN London, South Kensington 26th March 2015 www.christies.com/first-open-london
First Open/LDN  on The Artstack
Categories
Tags