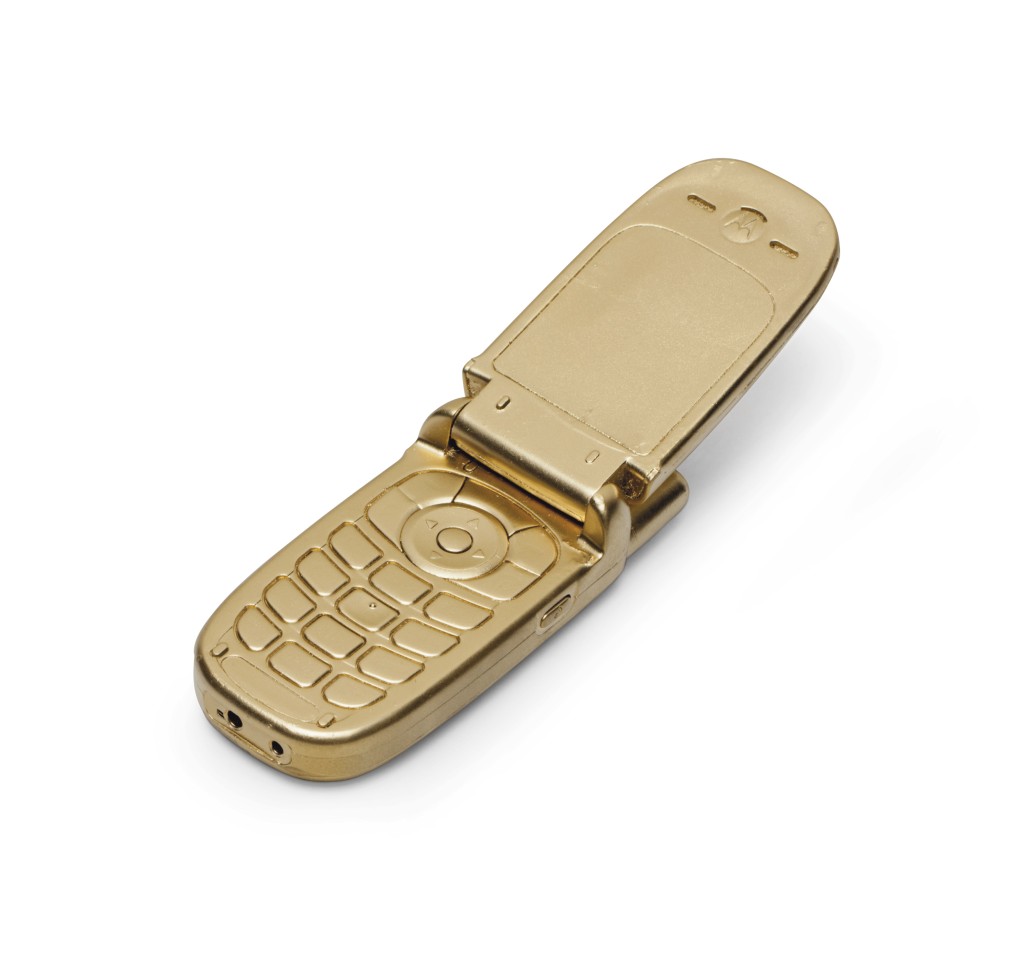 Lot 100 Marisa Olson Untitled (from the series "Time Capsules") mixed media, electronics, gold spray paint, gravel, hair, nail polish flacks installation dimensions variable overall: 6¼ x 1¾ x ?in. (16 x 4.5 x 2.4cm.) Executed in 2014 Estimate: £800-1,200
Christie's and ArtStack have announced the eight artworks selected from their first crowd-sourced auction initiative that will be offered in the First Open/LDN auction on 26th March at Christie's South Kensington.
From 20th January – 2nd February artists were given the opportunity to submit their work via theArtStack.com for an online competition and the public were invited to vote for their favourite artworks by 'stacking'. Almost 3,000 artists from over 100 countries submitted more than 11,000 art works on this innovative social media platform.
A high-profile panel of art world, fashion and media figures selected the eight works of art for the First Open/LDN auction after reviewing a shortlist of the most 'stacked' (voted for) works. The artists who created these artworks are appearing at auction for the first time. The panel that made the selection included: Bianca Chu, Head of First Open/LDN, Christie's; Omar Kholeif, Curator at Whitechapel Gallery, London; James Lindon, Co-Founder of ArtStack; Penny Martin, Editor in Chief of The Gentlewoman magazine; Sarah McCrory, Director of Glasgow International; Rohan Silva, Co-Founder of Second Home; Dan Stevens, Actor and Booker Prize Judge; Russell Tovey, Actor and Art Collector.

Lot 99 Jimmy Merris Self Portrait with Swimming Goggles signed, titled, inscribed and dated 'Self Portrait with Swimming Goggles 4/4 Jimmy Merris 2013' (on the reverse) goggles, 2K lacquer and screen print on screen with metal stretcher 37 x 28in. (94 x 71cm.) Executed in 2013 Estimate: £3,000-5,000
25% of the proceeds raised from the sale of the eight artworks will be donated to the Whitechapel Gallery, whose programme has long championed emerging artists.
Bianca Chu, Head of First Open/LDN –
"The response to the competition on ArtStack – from both artists and the public – was fantastic and we are excited to introduce the final eight artists to Christie's global audience for the first time. The inclusion of these works form part of another strong First Open/LDN auction, following the successful inaugural London sale. Christie's First Open sales strive to engage art lovers globally in new ways and our collaboration with ArtStack marks the continuation of this important practice."
Ezra Konvitz, Co-Founder of ArtStack –
"One of the reasons we created ArtStack was to harness technology to create new art stars. The ArtStack x Christie's First Open/LDN collaboration takes that ambition to the next level and is truly a revolutionary project for the art world."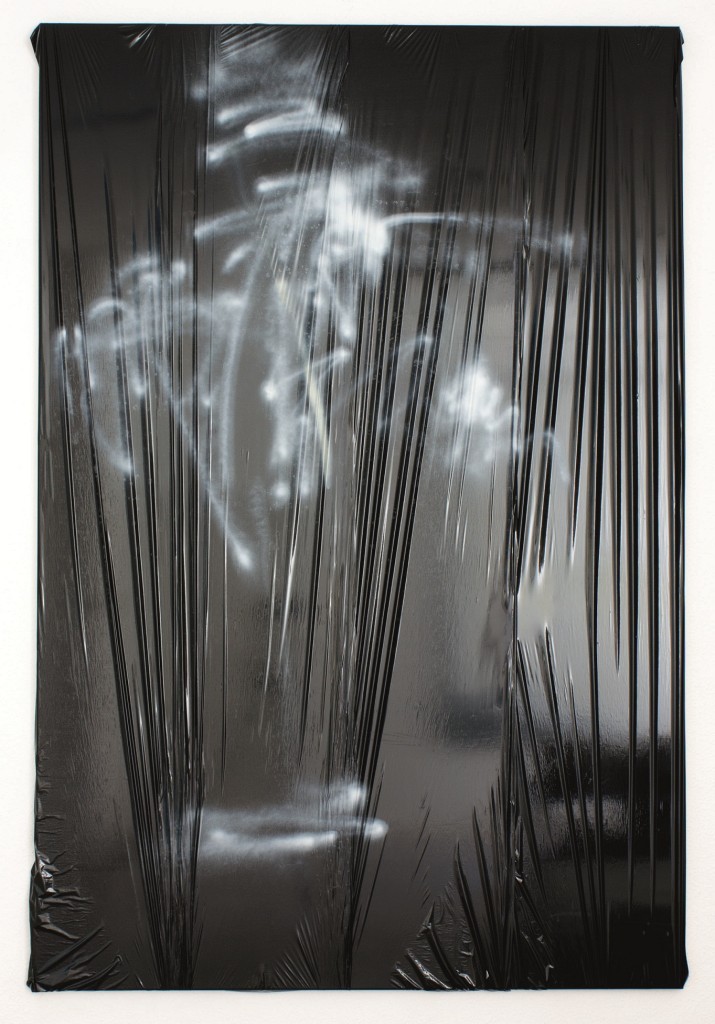 Lot 103 Michaela Zimmer 140801 acrylic, lacquer, spraypaint and foil on canvas 95 x 63in. (240 x 160cm.) Executed in 2014 Estimate: £4,000-6,000
First Open/LDN London, South Kensington 26th March 2015 Ecatalogue
Categories
Tags