WEEK: 9th – 15th March '15
There are lots of art events happening in London; talks, workshops, tours, discussions and many many more! To help you with the choice Bhavani Esapathi from Art Map London has picked the events to visit.
Tuesday 10th
Catch Ian Rosenfeld from Rosenfeld Porcini talk about the latest exhibition Cesare Lucchini!
Rosenfeld Porcini 37 Rathbone Place London W1T 1NZ from 7:30 – 8:30pm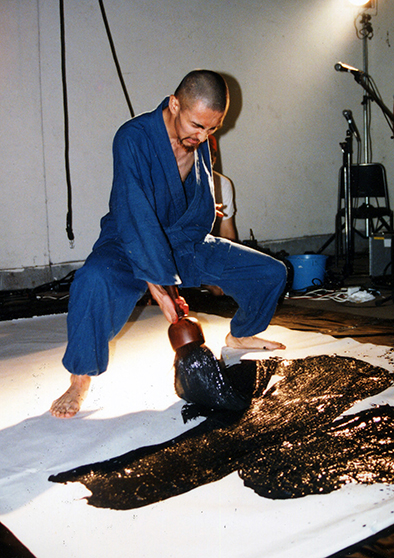 Thursday 12th
Behind The Brushstroke Workshop
A talk by artists Houran Yokoyama and Masahiro Suda, curators of the Camberwell Space exhibition Behind the Brushstroke, followed by a calligraphy workshop by Houran Yokoyama.
Camberwell College of Arts Wilson Road London SE5 8LU from 5:30 – 7:30pm
Saturday 14th
In this performance, Müller will explore with sounds he has created earlier, based on the original sounds of Marclay's installation.
The White Cube 144-152 Bermondsey Street London SE1 3TQ from 3:00 – 4:00pm
Sunday 15th
Artist Talk at The Mosaic Rooms
Join artist Hrair Sarkissian in conversation with Shoair Mavlian (Assistant Curator, Tate Modern) to discuss the fascinating works in his first UK solo show – the free entry photography exhibition Imagined Futures, currently on show at The Mosaic Rooms. Followed by the launch of Hrair Sarkissian's new Art Basel Crowdfunding Initiative selected book Background.
The Mosaic Rooms 226 Cromwell Road London SW5 0SW from 12:00 – 1:00pm
Categories
Tags