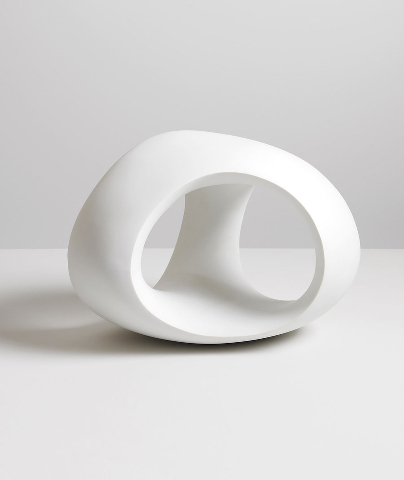 The observation of nature is part of an artist's life, it enlarges his form-knowledge, keeps him fresh and from working only by formula, and feeds inspiration…I have found principles of form and rhythm from the study of natural objects such as pebbles, rocks, bones, trees, plants… There is in Nature a limitless variety of shapes and rhythms…from which the sculptor can enlarge his form-knowledge experience.
—Henry Moore
FEBRUARY 9th – APRIL 2nd, 2015 Gagosian 17-19 Davies Street London W1K 3DE
Curated by Richard Calvocoressi, Director of The Henry Moore Foundation.
A giant of modern sculpture, Moore engaged the abstract, the surreal, the primitive and the classical in vigorous corporeal forms that are as accessible and familiar as they are avant-garde. His large-scale works celebrate the power of organic imagery at a time when traditional representation was largely eschewed by the vanguard art establishment. Their overwhelming physicality and forceful presence promotes a charged relation between sculpture, site, and viewer.

This special exhibition explores the origins and processes behind Moore's sculptures by recreating his maquette studio at Perry Green—now home to The Henry Moore Foundation—at the Davies Street gallery. His Wunderkammer of natural stones, shells, bones, animal skulls, and other found objects will be presented alongside the drawings and sculptural maquettes that they inspired, demonstrating the metamorphosis from nature to sculpture, from inanimate object to human or animal form, that was the impetus of his oeuvre. Moore often cast natural specimens into plaster without further intervention as the first step of their absorption into his vast figurative idiom. Progressions can be traced between organic elements, preliminary sketches, maquettes and finished bronzes—for example, the amorphous totemic stack contoured in a 1955 maquette that is monumentalized in Upright Motive No. 5 (1955–56). These fluid evolutions also occur in reverse, as in the Studies after Crucifixion Sculpture (1954–56) executed in pencil and ink. These, and more than sixty works on paper, treat pebbles, trees, sheep, birds, Moore's own hands, and nude figures, demonstrating the sheer breadth of biomorphic subjects that find tenuous harmonies in visionary monumental sculpture.
About The Artist
Henry Moore was born in Yorkshire, England in 1898 and died in Hertfordshire, England in 1986. His first solo exhibition was held in London in 1928; by the late 1940s he had become one of Britain's most celebrated artists with a diverse artistic output that encompassed drawings, graphics, textiles, and sculpture. In the following decades he continued to receive increasingly significant sculpture commissions, following a major retrospective at the Museum of Modern Art in New York in 1946 and after winning the International Sculpture Prize at the Venice Biennale in 1948. His heightened success and fame provided him with the means to work increasingly in bronze rather than direct carving, thus achieving the monumental scale and freedom of form invention that he had always desired for his work. His public commissions occupy university campuses, pastoral expanses, and major urban centers in 38 countries around the world. His sculpture and drawings have been the subject of many museum exhibitions and retrospectives, including Tate Gallery, London (1951, 1968); Whitechapel Gallery, London (1960); Forte di Belvedere, Florence (1972); Tate Gallery and Serpentine Gallery, London, on the occasion of Moore's eightieth birthday (1978); Metropolitan Museum of Art, New York (1983); Yorkshire Sculpture Park, Wakefield (1987); Royal Academy of Arts (1988); Shanghai Art Museum (2001); National Gallery of Art, Washington, D.C. (2001); Caixa Forum, Barcelona (2006); Kunsthal, Rotterdam (2006); Royal Botanical Gardens, Kew (2007–08); Didrichsen Museum, Helsinki (2008); Tate Britain, London (2010); and Kremlin Museums, Moscow (2012).
The Henry Moore Foundation was founded by Moore in 1977 to increase public enjoyment of the arts, especially sculpture. Today it opens his restored Hertfordshire home, studios, and sculpture grounds to the public, tours the world's largest collection of his work, and maintains a center for the study of sculpture at the Henry Moore Institute in Leeds. The Foundation also supports sculpture through an active grants program. In 2012, Henry Moore Friends was launched to help promote his legacy. www.henry-moore.org.
Categories
Tags