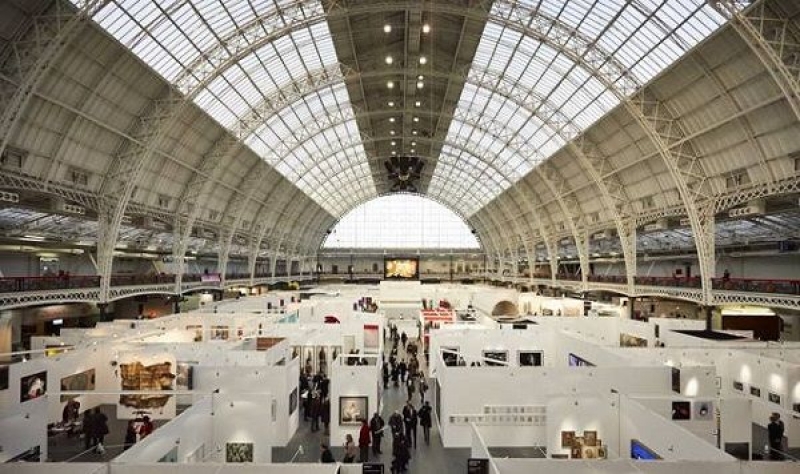 I along with a the great and good of arts press and critics attended a talk last week at the Delfina foundation entitled 'who's collecting what?'. It was a short discussion with a high calibre panel, and also served as the first event in the lead up to Art15 this May.
So, what can we expect from Art15. Before I focus on Art15, the third edition of the fair, here's a short history of the last two fairs.
Art13
Before Art13 arrived on the scene it felt like all markets were served by London's art fairs – Frieze had the high end, London Art Fair the middle market and the Affordable Art Fair did as its name implies.
However, Art13 was designed to take on the very narrow niche of the high end mid-market and to slip in between the clientèle of Frieze and London Art Fair. Despite this market appearing very narrow, it was a masterstroke as many galleries can't get into Frieze as it has become an elite club that doesn't want new members.
It brought a whole host of galleries who hadn't exhibited in London before, it was a curatorial success, and most importantly a commercial one too.
Emboldened by Art13's success, Art14 essentially went too big, too fast and failed. By trying to take on lots more galleries, it lost its unique position in the market.
More importantly collectors were also put off, maybe because some galleries from London Art Fair (only 6 weeks previous) were back again and they weren't interested in a 'Groundhog day art fair'.
This is not to say it was all bad as the sculpture projects were great as was the emerging section.
Art15
So Art15 has learned some of the lessons from last year with a new director, new curators and a new date in May giving it more breathing room from London Art Fair. These are all good decisions especially the appointment of Kate Bryan who has done a great job at Fine Art Society.
The difficulty lies with those galleries who did well in Art13, got burned by Art14 and aren't ready to step back in. Several I've spoken to aren't doing Art15 for that reason.
But galleries all share the family motto of Cuba Gooding Junior's character in Jerry Maguire – 'show me the money'. If they manage to get enough quality galleries and make Art15 a commercial success, all will be forgiven and the galleries will flock back.
Art15 will be on at Olympia on May 21-23.
Categories
Tags