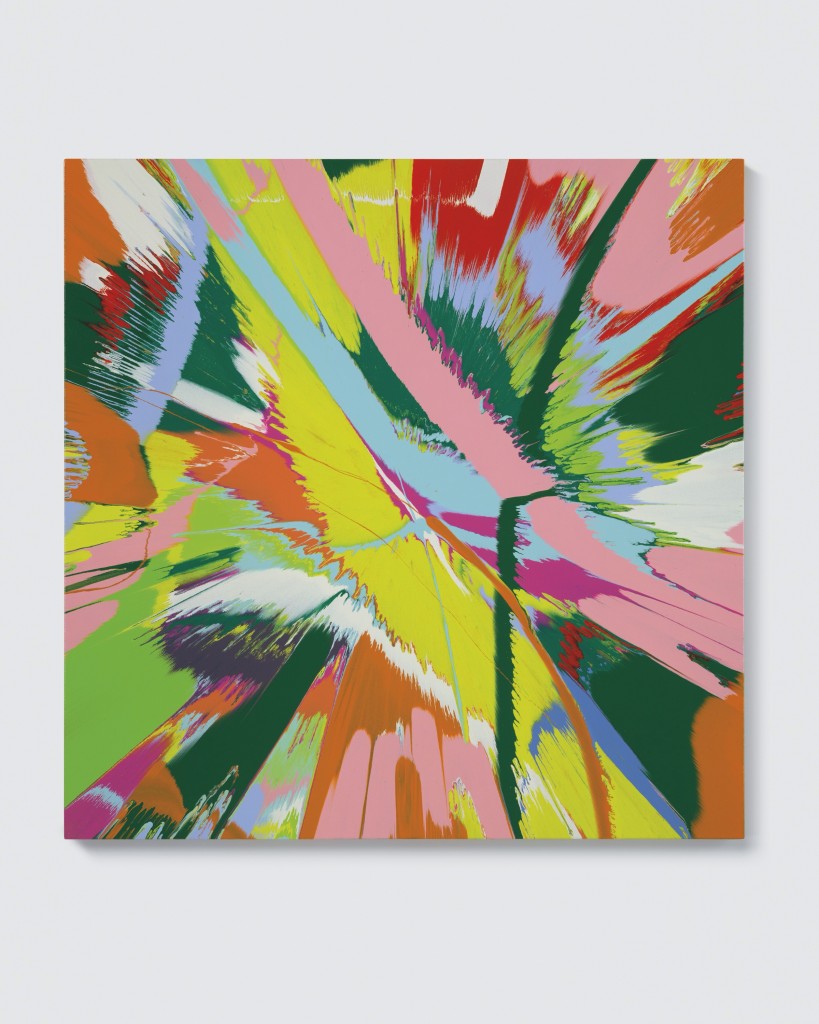 Damien Hirst (b.1965) Beautiful Spread Your Wings, Open Your Mind Painting Household gloss on canvas
121.9 x 121.9cm Executed in 2007 Estimate: £120,000 – £180,000 © Damien Hirst and Science Ltd. All rights reserved, DACS 2014
Some of Goldsmiths' ex artists including; Antony Gormley, Damien Hirst, Sarah Lucas, Julian Opie, Sam Taylor-Johnson and Steve McQueen have donated works to a special Christie's auction in aid of raising money to build a new gallery at Goldsmiths, University of London.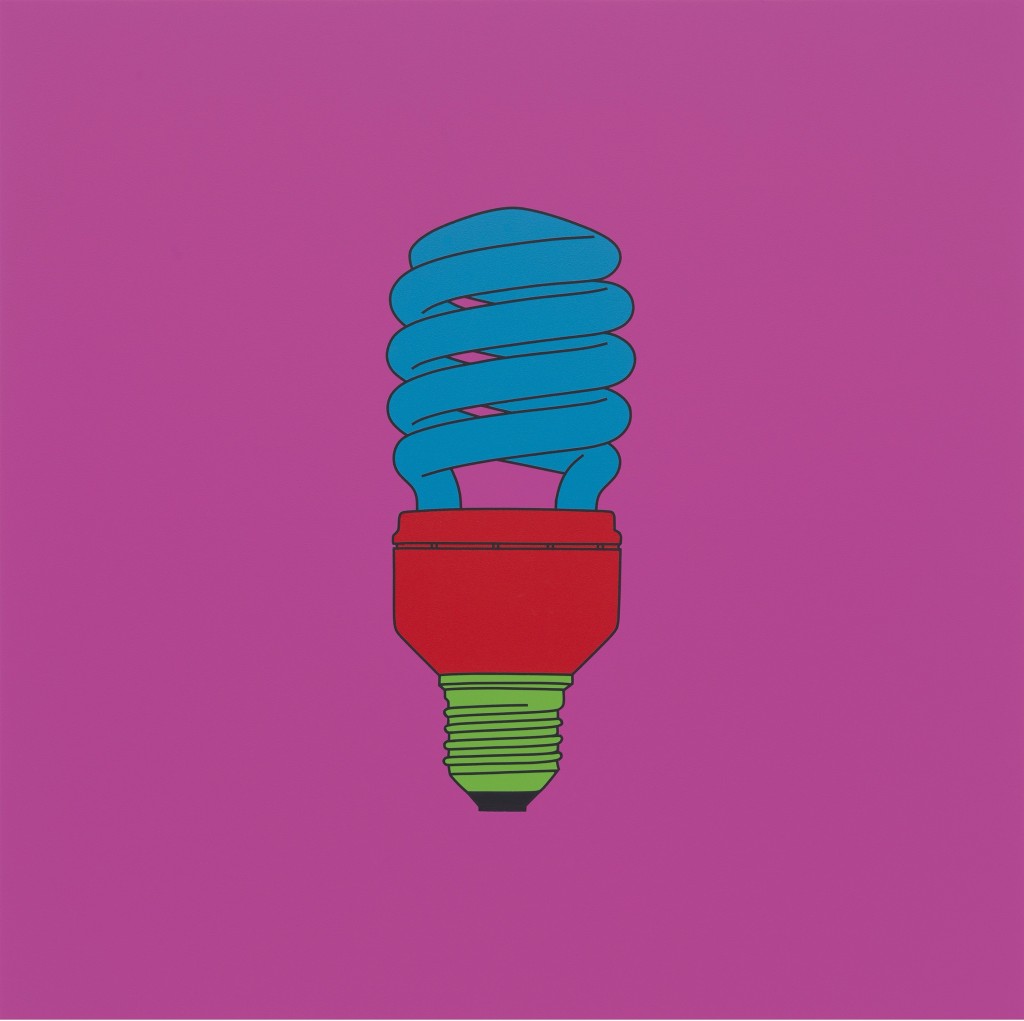 Michael Craig-Martin (b. 1941) Untitled (light bulb) Acrylic on aluminium 121.9 x 121.9cm Executed in 2014 Estimate: £20,000 – £30,000 © Michael Craig-Martin. Courtesy Gagosian Gallery
During the Post-War and Contemporary Art Day Sale on 12th February 2015, Christie's will offer works including Damien Hirst's Ipratropium Bromide (estimate: £250,000 – £350,000), Sarah Lucas' Nahuiolin (estimate: £120,000 – £180,000) and Antony Gormley's Another Time XX (estimate: £120,000 – £180,000) in support of the £2.8 million needed to build The Gallery at Goldsmiths, all of which will be funded by external donations.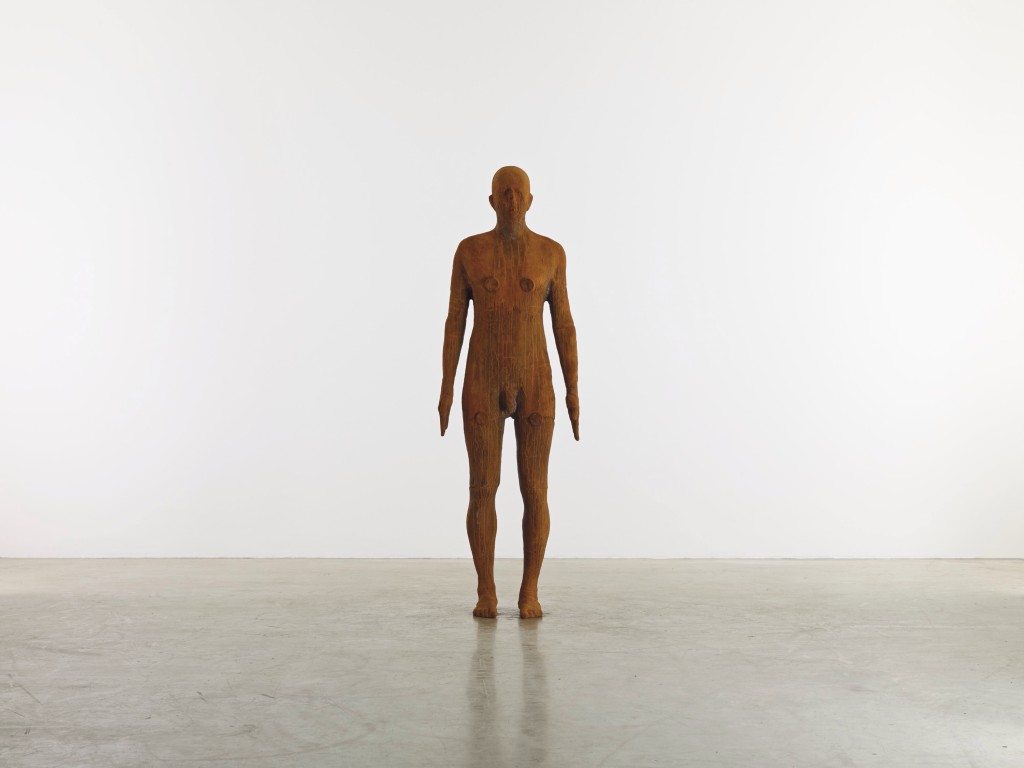 Antony Gormley Another Time XX Cast Iron 191 x 58 x 35cm Executed in 2013 Estimate: £120,000 – £180,000
Photograph by Stephen White, London © The Artist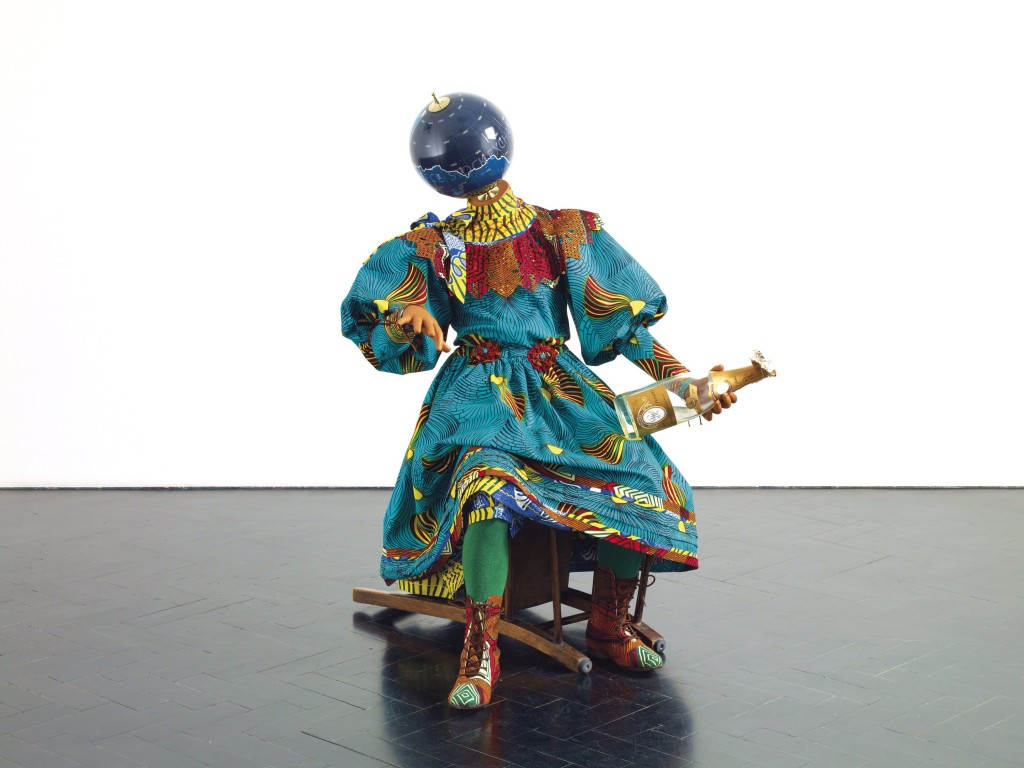 Yinka Shonibare (b. 1962) Champagne Kid (Sitting) Champagne bottle 115 x 70 x 82cm Executed in 2013 Estimate: £60,000 – £90,000 Photography Stephen White © The Artist
The new gallery design by Assemble – a London-based architecture collective – will incorporate the black steel water tanks originally used for the Laurie Grove baths, directly opposite the Ben Pimlott Building on Goldsmiths' campus. The design will expose the hidden character of the Laurie Grove bath tanks and create a unique opportunity to welcome the public to Goldsmiths, enabling them to experience both the tanks and existing building in new and exciting ways.
Richard Noble, Head of the Department of Art at Goldsmiths, commented: "The Gallery will open a new and important chapter in Goldsmiths' history. We want to build it to acknowledge the hugely important legacy of our alumni, and to ensure that future generations of artists get the inspiration and support they need to keep London at the centre of the contemporary art world for the next century."

Sarah Lucas (b. 1962) Nahuiolin Cast Bronze bronze: 47 x 48 x 48cm plinth: 104 x 44.5 x 44.5cm Executed in 2013 Estimate: £120,000 – £180,000 © Christie's Images Ltd. 2015
Categories
Tags