Winter Lights Festival @ Canary Wharf from Canary Wharf on Vimeo.
'Winter Lights' brings installations and impressive artworks from 11 internationally acclaimed artists to the Canary Wharf Estate. This interactive, hands-on festival of light will see the landscape transformed into a dazzling stage of sculptures, lasers, projections and digital art from a variety of artists including the UK's Stephen Newby, Cédric Le Borgne from France, German design duo Heidi and Bernd Spiecker and Hungarian born artist Bálint Bolygó.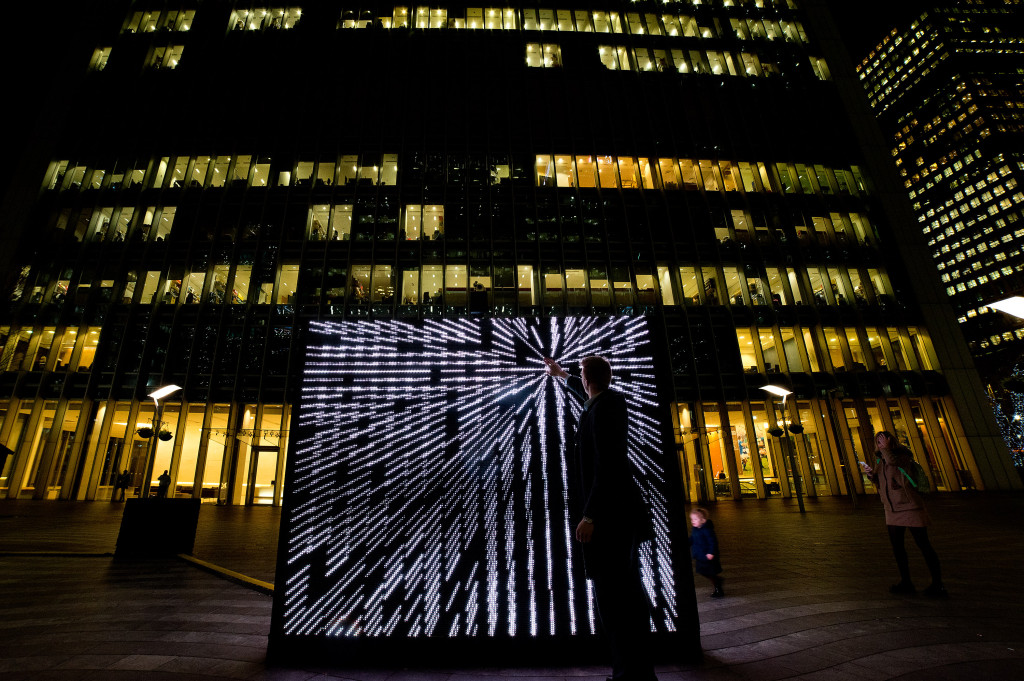 'Control No Control' in Montgomery Square is an interactive LED sculpture by Daniel Iregui which invites its audience to get involved, using their hands and bodies to create sounds and graphics. An immersive and thought-provoking exhibit, the audio- graphical compositions conjure geometric patterns and audio representations in response to the simplest bodily gestures.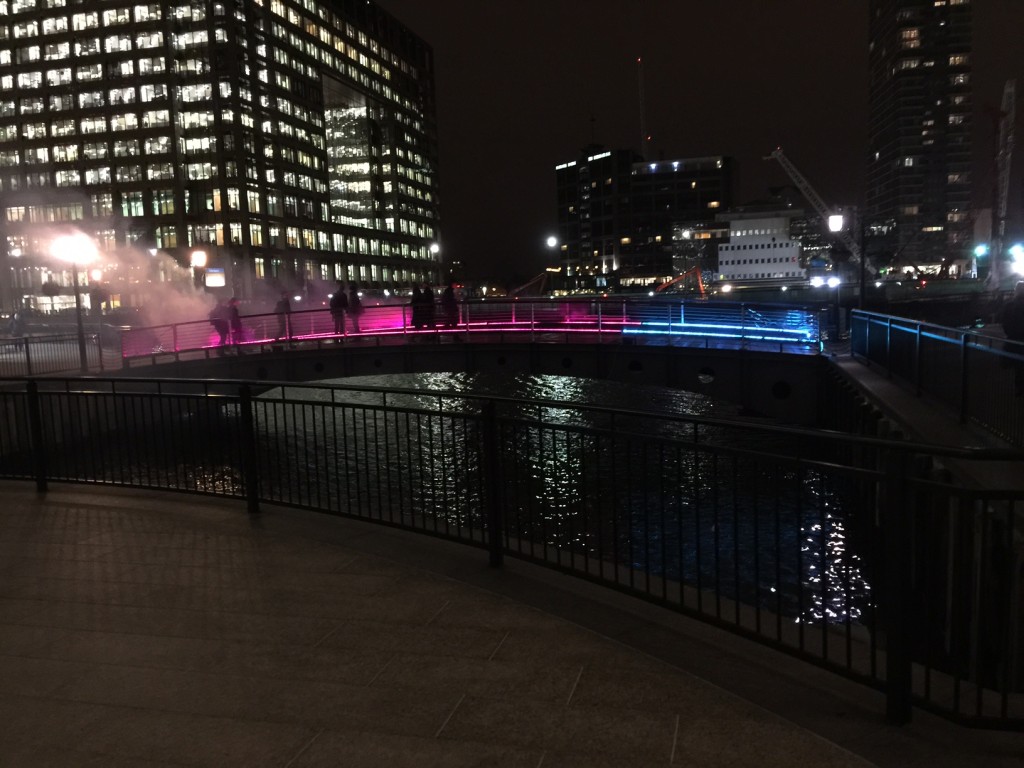 'Playable City', an installation by Tine Bech, is a breath-taking sight which brings together light and water, located on Cubitt Steps Bridge adjacent to Middle Dock. As people walk across the bridge, bursts of pink fog are omitted and hidden lights illuminate the way along the route. Visible from afar, this installation artwork immerses participants in an ethereal pink light as they cross over the water.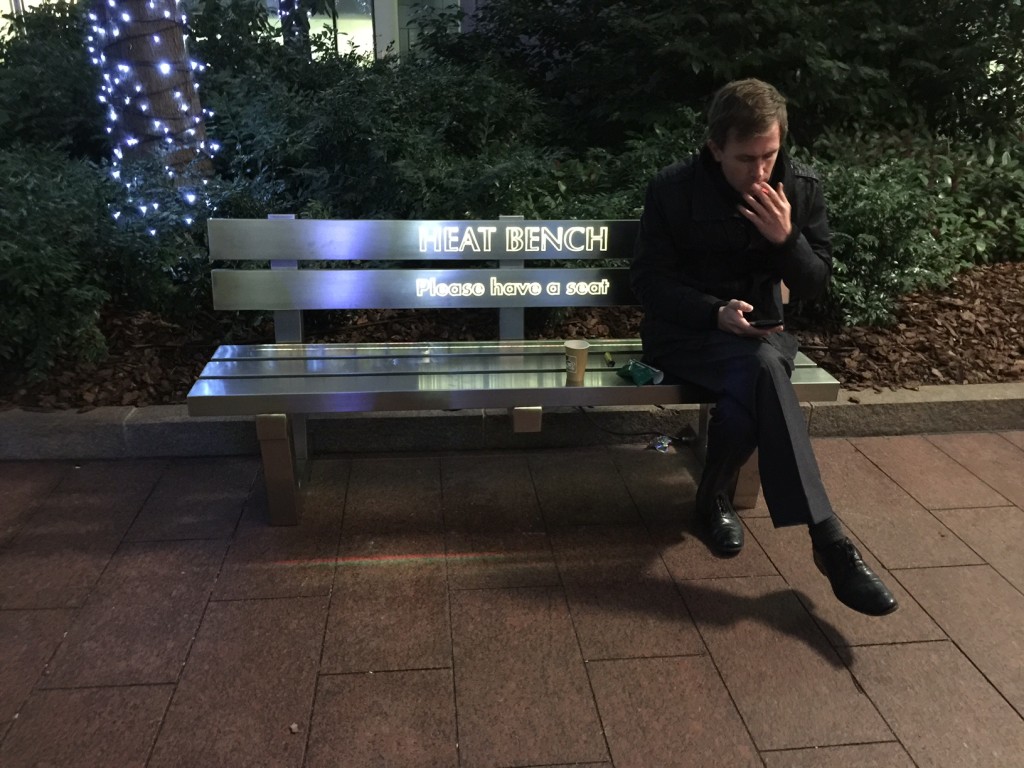 Canada Square Park hosts a 'Lightbench' and a 'Heatbench' by LBO Lichtbankobjekte – park benches with a twist. These two benches, one luminous and the other heated, add a new dimension to the experience of taking the weight off your feet and settling down in a public place. Encouraging one to reflect on the simple act of sitting down, the installation provides a comfortable seat to watch the world go by and the skaters gliding across the adjacent ice rink, as well as an opportunity to alter the colour of the Lightbench.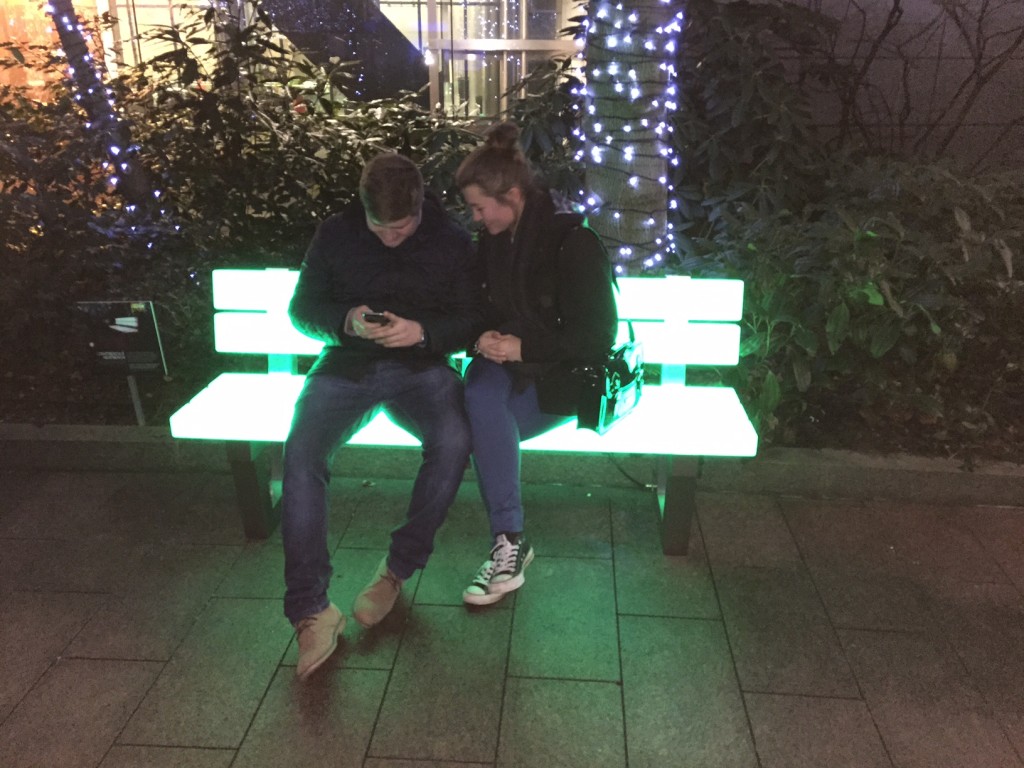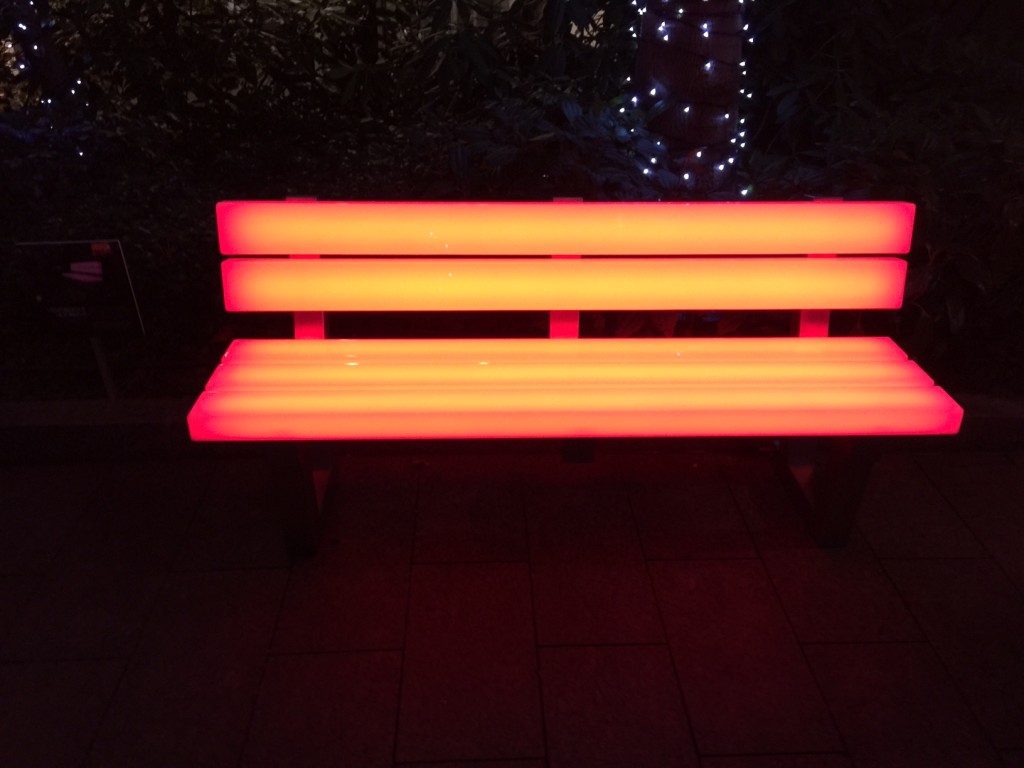 'Ice Angel' is an interactive artwork by Dominic Harris and Cinimod Studio, providing participants with a glimpse of themselves depicted in angelic form. Inspired by children creating angels in fresh snow, Ice Angel utilises a performance portrait device to create celestial images as each participant is paired with their angel identity.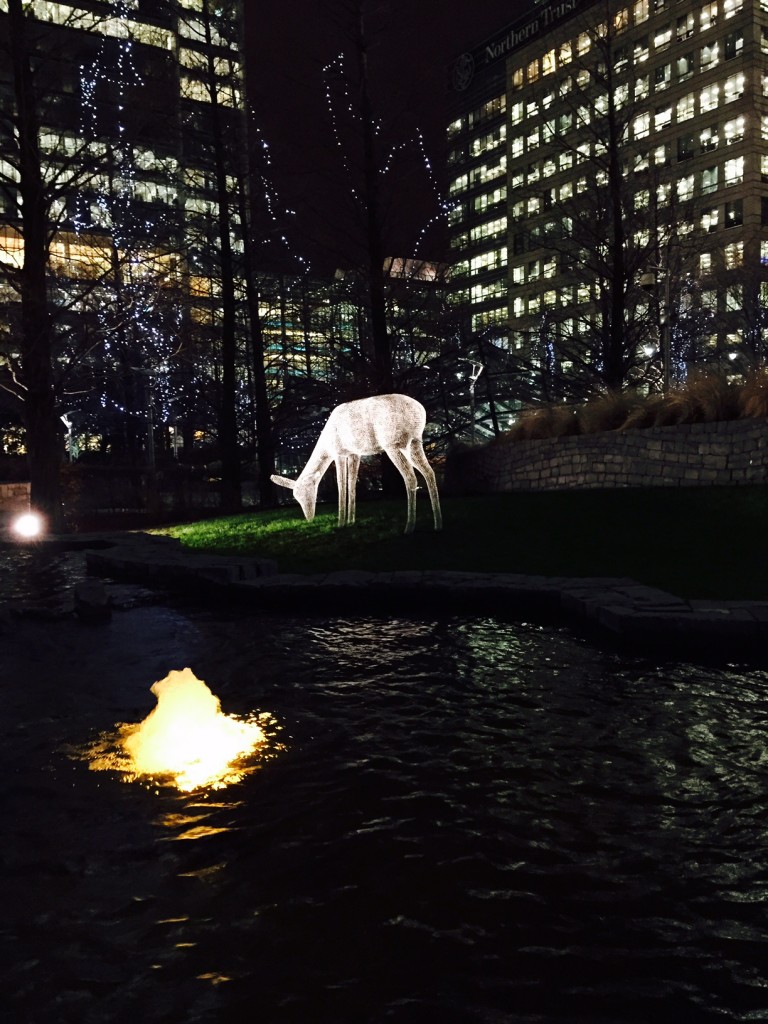 These are just a few of the stunning works of art being exhibited right across the estate in January, along with 'Binary Woodwork' by Raoul Simpson in Montgomery Square, 'Lily Pads' by Ela Brunel Hawes in Jubilee Park, ' and 'Infinity Pools' in Middle Dock by Stephen Newby creating a highly 'illuminating' artistic experience.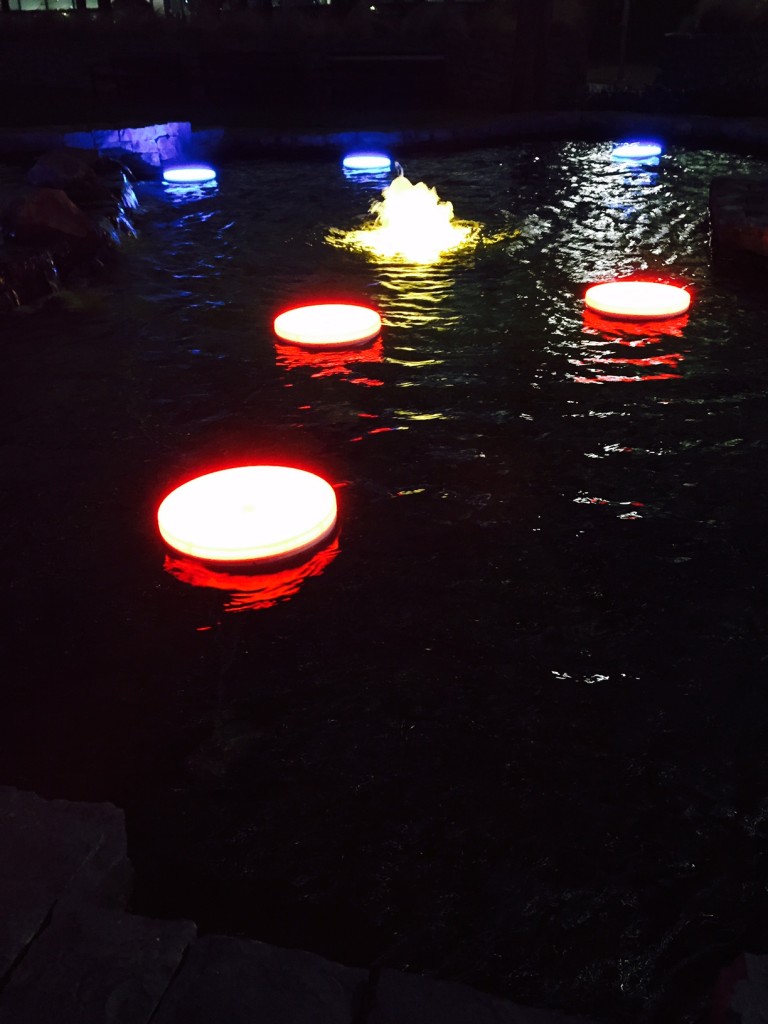 Event Details:
Winter Lights @ Canary Wharf 5 – 30 January 2015 Daily Throughout Canary Wharf FREE
List Of Works
'Infinity Pools' in Middle Dock, by Stephen Newby
'Lightbench' and 'Heatbench', Canada Square Park, by LBO LichtBankObjeckte
'Light Wave', Chancellor Passage off Middle Dock, by Bálint Bolygó
'[M]ondes' in Jubilee Park and Westferry Circus Gardens, by Atsara
'Le Biche' in Jubilee Park, and Flying Figures in Bank Street by Cédric Le Borgne
'Lily Pads' in Jubilee Park, by Ela Brunel Hawes
'Binary Woodwork' in Montgomery Square, by Raoul Simpson
'Control No Control' in Montgomery Square, by Daniel Iregui
'Playable City' on Cubitt Steps Bridge, by Tine Bech
'Ice Angel' in Jubilee Place Mall, by Dominic Harris and Cinimod Studios
www.canarywharf.com
Twitter: @yourcanarywharf @CanaryWharfGrp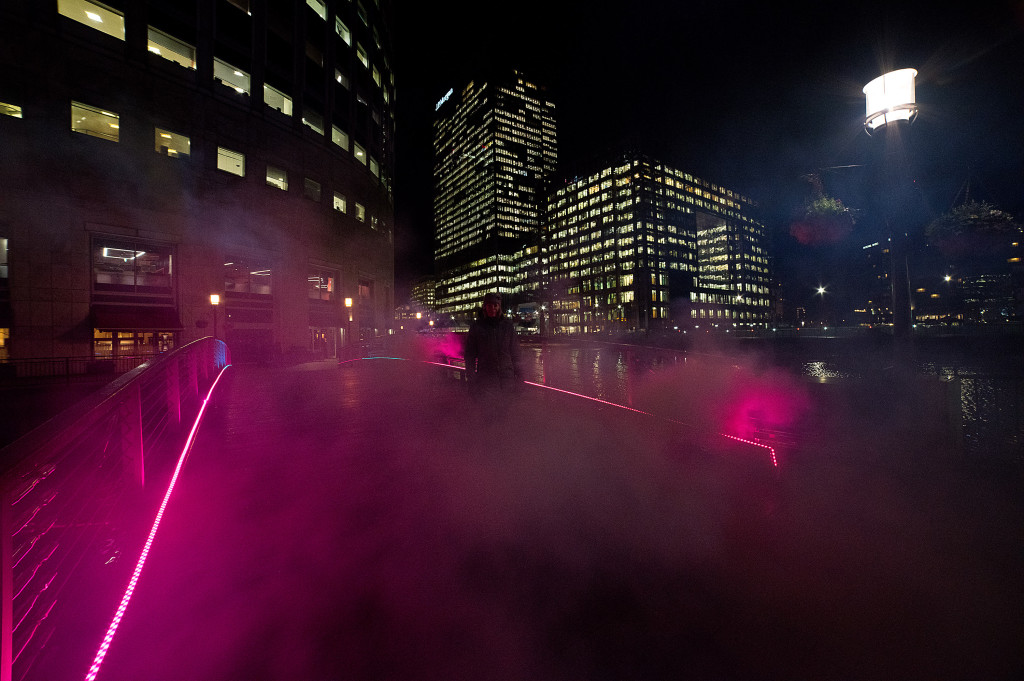 Categories
Tags