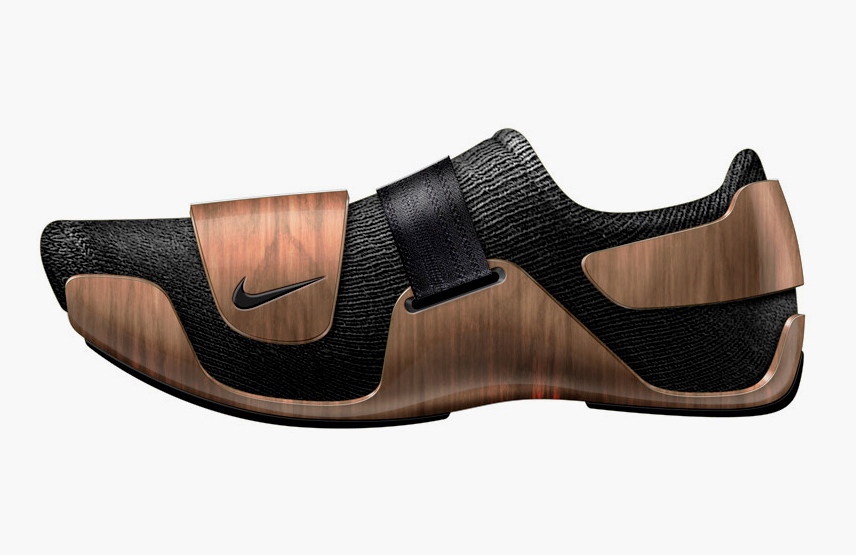 Have a look at French designer Ora-Ïto's 3D-render homage to the Eames Lounge in the form of some Nike trainers.
Merging a black Gore-Tex membrane slipper-sock wrapped in panels of warm hued moulded wood panels hugging around the foot.
Ora-Ïto designed the NikeEames with the hope of inspiring Nike to turn the concept into a reality, possibly in partnership with the Eames Foundation.
Categories
Tags