Tabish's Top 5 Art Exhibitions- Tabish Khan brings you five art exhibitions in London that you should visit during the week. Each one comes with a concise review to help you decide whether it's for you.
This week is a special edition. Most of the art world may have closed down and of course most places will be closed on Christmas Eve through to Boxing Day but there are a few major exhibitions, which are due to close soon, that you can see on the other days of the holiday period.
1. Constructing Worlds @ Barbican Art Gallery
This is easily the strongest photography exhibition of the year. It may not have received a similar level of hype to other blockbuster shows but it's a must see for all photography fans. Superbly curated and filled with amazing images.
2. Rembrandt: The Late Works @ National Gallery
This exhibition has received much warranted hype – in fact we've not seen a bad review for this spectacular show. The Dutch master is at his best in his later works and his portraiture is a class apart from his contemporaries.
3. Constable: Making of a Master @ V&A
Constable is arguably Britain's finest landscape painter and this thorough exhibition charts his journey. A methodical and logical painter means this show is insightful if not all that exciting.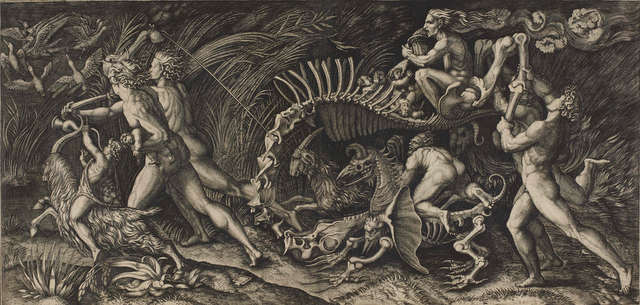 4. Witches & Wicked Bodies @ British Museum
A collection of supernatural and macabre drawings draw out both the use of the occult in art and the label of 'witch' to suppress empowered women.
5. Maggi Hambling: Walls of Water @ National Gallery
These abstract paintings conjure up images of powerful waves breaking. Her art is strongest when colour is used sparingly to create a certain bleakness within the destructiveness of nature.
Categories
Tags