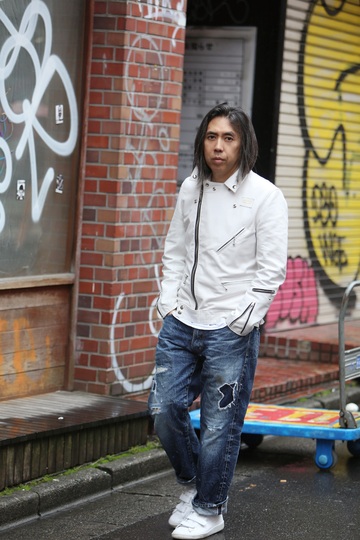 Beats has just launched a brand new collection by Fragment Design founder and cultural icon
Hiroshi Fujiwara.
As a musician and DJ, Hiroshi Fujiawara pioneered new sounds by combining punk and hip-hop elements and crafting them into something completely unexpected. In the fashion world his name is synonymous with street wear not only in Japan but all around the world.
When asked about the inspiration behind the design, Hiroshi said
"I wanted to make it like futuristic chrome, like some early science fiction movies."
The Beats X Fragment collection is the latest edition to The Artist Series- a program that spotlights some of the worlds best and most beloved artists and allows them to use Beats as a canvas to tell a story. Hiroshi Fujiwara joins the list of artists who have created inspired, custom collections for the Beats brand over the years including painter and designer Tristan Eaton and popular graffiti artist Futura.
For Beats he has recreated the Pill speaker and the Solo2 headphones.
BUY store.apple.com/beats
About Mark Westall