This winter in Paris a very special meeting between two street art legends will happen at the Danysz Gallery. Lenny Mc Gurr, better known as Futura, a true star of the movement, an iconic and remarkable pioneering figure of the 70s, will share his canvas with the daring André Saraiva, better known as André, a multifaceted artist of the 80's graffiti scene who became an essential artist to follow in the 90s.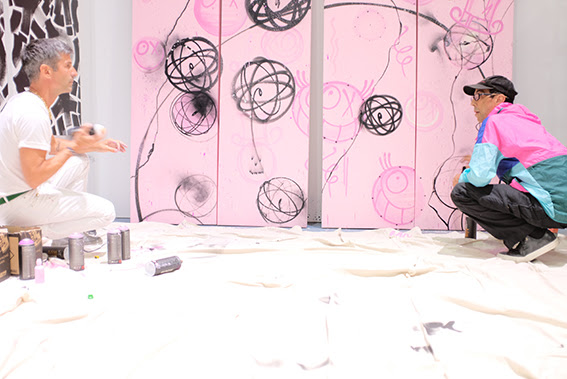 The exhibition happened because both artists wanted to paint together and share their worlds. André and Futura have shared a similar vision and authenticity from and on the street. Their styles have become easily identifiable and have made them two of the most recognized artists in the world.
Sharing the same energy, they initiated together this four-handed exhibition in which they present a series of unseen works where they answer each other and merge their gestures. Futura's recognizable Pointman characters echo André's dance figures of Mr A., as if their pictorial alter egos were enjoying themselves as much as the actual artists. You can tell from the work produced that the artists had a great time.
On the occasion of the exhibition, a monograph of Futura is released by Drago publishing, bringing together some of his greatest works, drawing a rich glimpse into his artistic career over the last 40 years and his major contribution to what today is called the Street Art movement.
FUTURA & ANDRE 15th December 2018 – 9th February 2019 Vernissage Saturday 15th December 6-9PM
galerie Danysz, 78 rue Amelot, Paris danyszgallery.com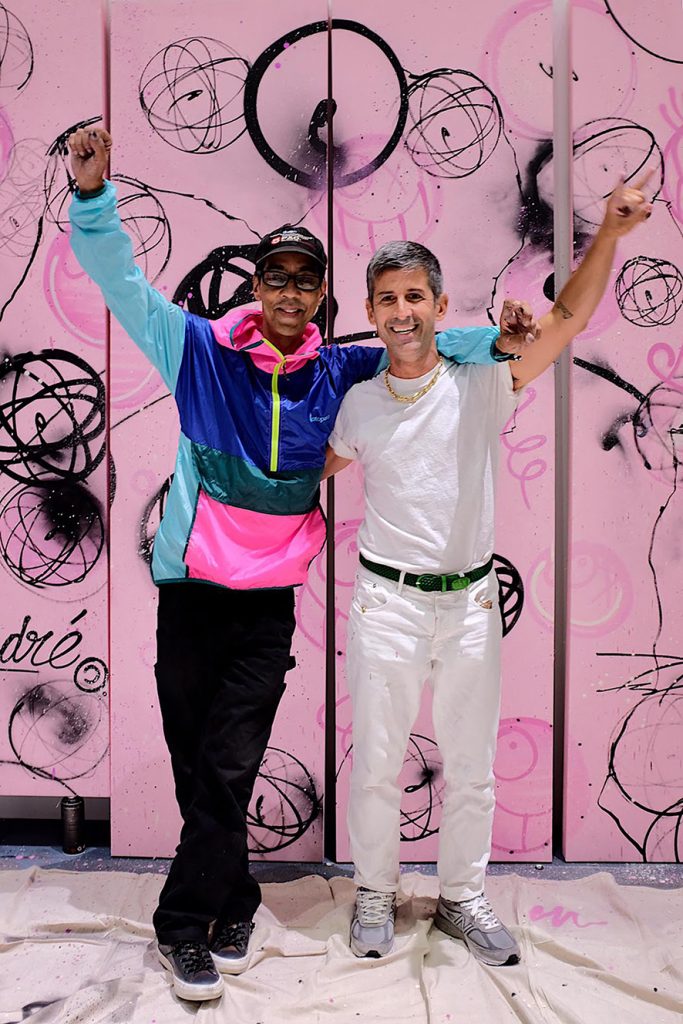 Categories
Tags