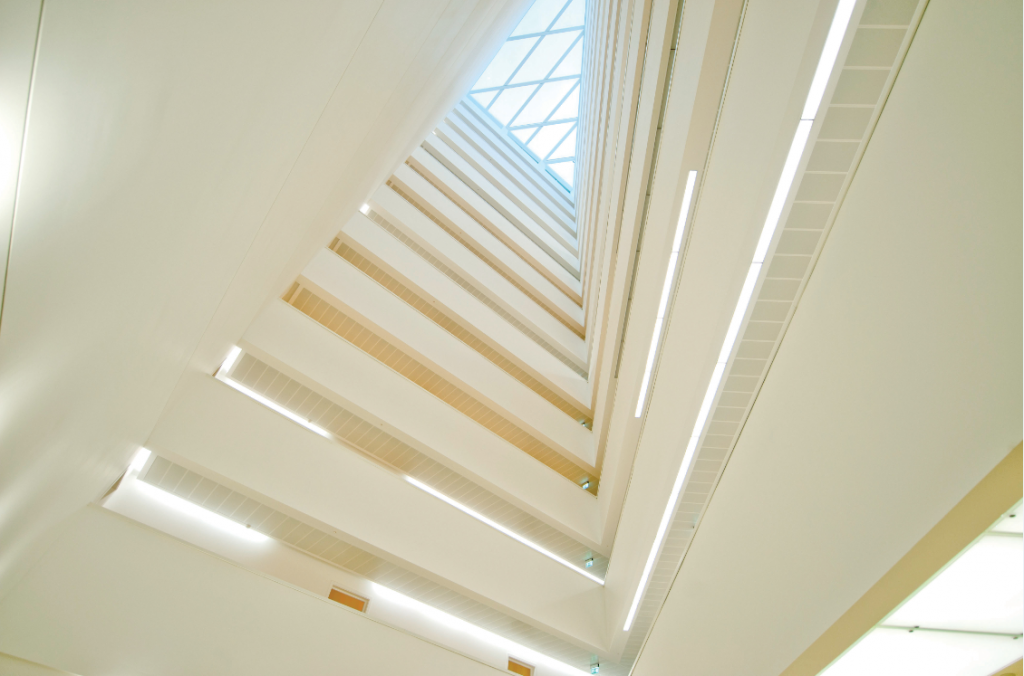 Get Living London, the owner and manager of the private rented homes at East Village, is launching a competition to commission a large scale work of art with a £70,000 budget.
The commission will seek inspiration from the striking triangular atrium at Vesta House, situated in the centre of East Village. Rising over 13 floors, the 38m tall triangular space provides a captivating backdrop for a commissioned artist's installation.
Neil Young, Chief Executive of Get Living London commented
'There is an important link between providing inspiring art and our residents' quality of life. With this competition, we hope to find a truly unique work of art that will provide a centrepiece for the atrium at Vesta House.'
You have to submit your work before 2nd January to be judged by the panel of arts industry experts and Get Living London team members familiar with the building. A winner will be selected and the installation of the work will begin in May 2015. Any medium will be considered as long as it's practical !! (Its Art Practical#WTF? ); sculpture, lighting, digital, textiles and wall drawings are all welcome. The objective is to find great art for 70K that will look shit hot!
The total budget for this commission is £70,000 – this amount includes all fabrication and production, and an artist fee at 15% of the total budget (£10,500). Get Living London will pay for the installation of the work by trained technical staff. The gallery-like location itself is spacious and well-lit and the atrium has one key wall that stretches all 13 stories to a skylight above.
Artists who wish to enter the competition for the commission must submit the following:
Images, preparatory sketches and mock-ups presented within one document
A written description outlining the work, the rationale, how it will be installed and how it will sit working in the space (maximum 750 words)
A budget breakdown detailing costs of production (Yawn)
Identify any possible risks to health and safety and submit a risk assessment form !!
An artist's biography (maximum 300 words) and one a page CV
Hey what do you expect you are getting £10.5K !
For the full brief go here
Categories
Tags