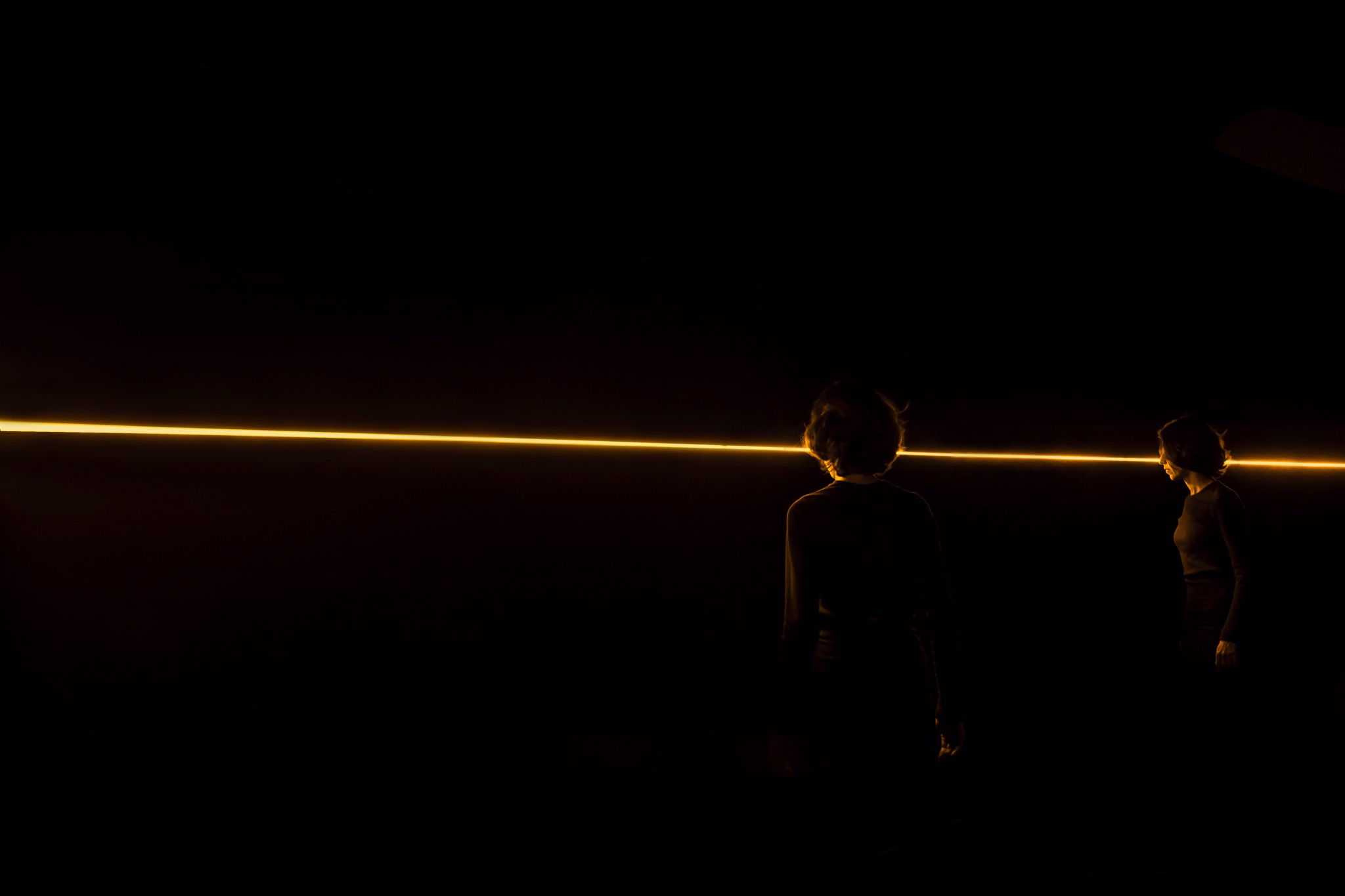 Olafur Eliasson, Contact, 2014 Photo: María del Pilar García Ayensa, Studio Olafur Eliasson
17th December 2014 to 16th February 2015 www.fondationlouisvuitton.fr
8 avenue du Mahatma Gandhi – Bois de Boulogne – 75116 Pari
Fondation Louis Vuitton is launching the second phase of its inaugural programme with an expansive exhibition by Olafur Eliasson, from 17th December 2014 to 16th February 2015.
Entitled Contact, Olafur Eliasson's exhibition explores
"the relations between self, space, and universe"
by creating a cosmos within the Fondation.
Eliasson's first solo show in France since his 2002 exhibition at the Musée d'Art moderne de la Ville de Paris, Contact envelops visitors in a choreography of moving light and shadows, seemingly transporting them into the darkness of outer space. A number of smaller optical devices distributed throughout specially built passageways continue the artist's on-going investigations into the mechanisms of perception and the construction of space.
As Olafur Eliasson explains:
"My exhibition addresses that which lies at the edge of our senses and knowledge, of our imagination and our expectations. It is about the horizon that divides, for each of us, the known from the unknown."
On the roof, Olafur Eliasson will install an apparatus that tracks the sun and, at certain hours of the day, directs light rays onto a multifaceted, geometric sculpture suspended within the building.
The exhibition interacts with the newly unveiled site-specific commission Inside the horizon, a vibrant interplay of daylight, yellow light, shadows, and reflections that offers constantly changing perspectives of the Fondation's architecture, the surroundings, and other visitors.
More Info: www.fondationlouisvuitton.fr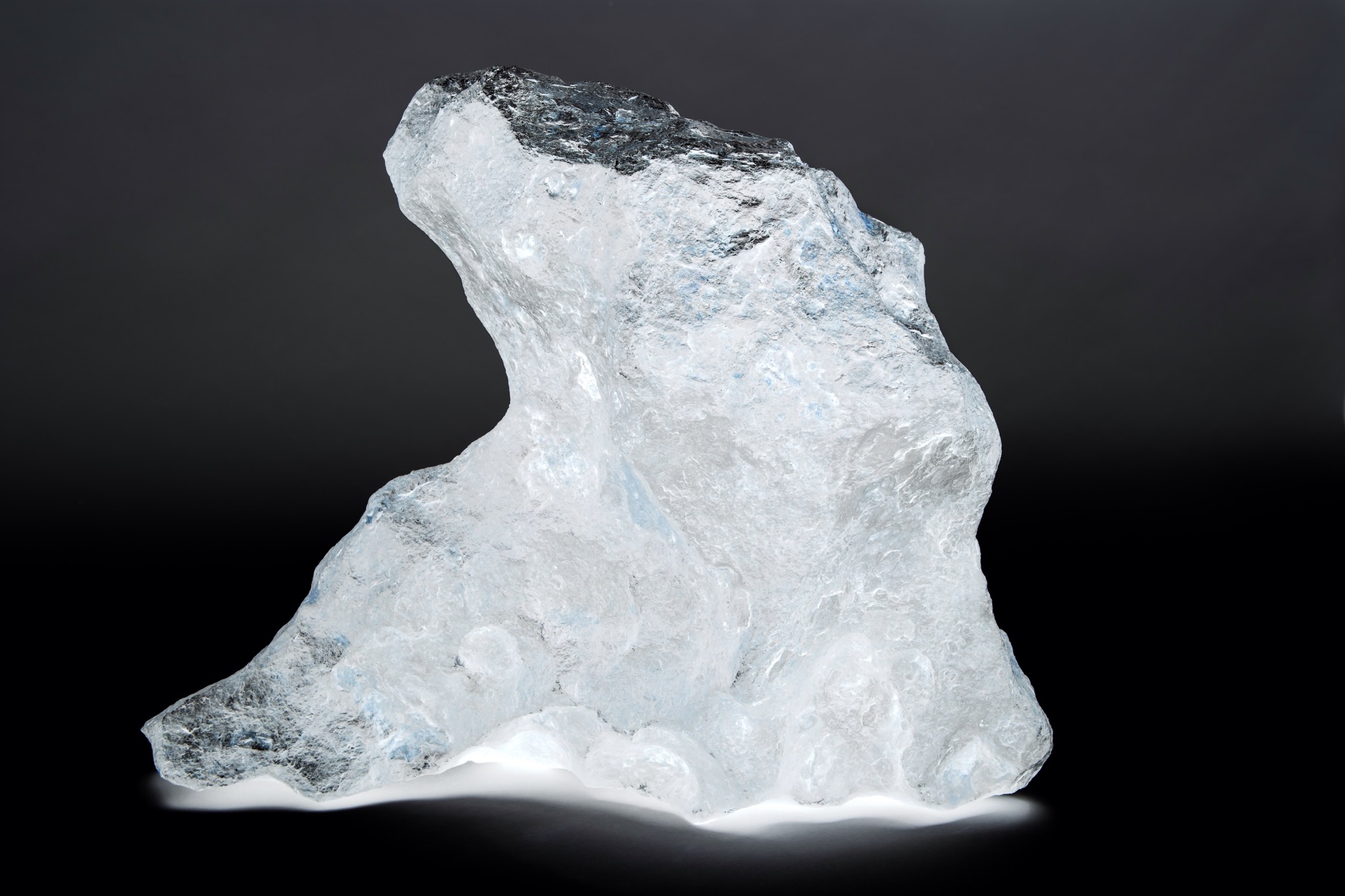 Olafur Eliasson, Touch, 2014 Photo: María del Pilar García Ayensa, Studio Olafur Eliasson
About The Artist
Olafur Eliasson was born in Copenhagen in 1967 to Icelandic parents. He has exhibited internationally since 1997. In 2003, he represented Denmark at the 50th Venice Biennale and, later that year, installed The weather project at Tate Modern, London. Take your time: Olafur Eliasson, a survey exhibition organised by SFMoMA in 2007, travelled until 2010 to various venues, including the Museum of Modern Art, New York. Innen Stadt Aussen (Inner City Out), at Martin-Gropius-Bau in 2010, involved interventions across Berlin as well as in the museum. Similarly, in 2011, Seu corpo da obra (Your body of work) engaged with three institutions around São Paulo – SESC Pompeia, SESC Belenzinho, and Pinacoteca do Estado de São Paulo – and featured additional works around the city. Eliasson's projects in public space include Green river, carried out at various locations between 1998 and 2001, and the Serpentine Gallery Pavilion 2007, designed together with Kjetil Thorsen. The New York City Waterfalls, commissioned by Public Art Fund, were installed on shorelines of Manhattan and Brooklyn during the summer of 2008. Your rainbow panorama, a 150-metre-long circular walkway with coloured glass panes situated on top of ARoS Museum in Aarhus, Denmark, opened in May 2011. Harpa Reykjavik Concert Hall and Conference Centre, for which Eliasson created the facade in collaboration with Henning Larsen Architects, was inaugurated in August 2011 and awarded the European Union Prize for Contemporary Architecture Mies van der Rohe Award in 2013.
Together with engineer Frederik Ottesen, Eliasson developed the Little Sun solar-powered light for use in areas of the world without access to electricity. Little Sun was launched at Tate Modern, as part of the London 2012 Festival, and has been presented at events around the world. For his first solo exhibition at Denmark's Louisiana Museum of Modern Art, currently on show, the artist has filled an entire wing with stones and water that emulate a river meandering through a rocky landscape. Olafur Eliasson lives and works in Copenhagen and Berlin.
Chief Curator : Suzanne Pagé
Curators: Laurence Bossé and Hans Ulrich Obrist, in close cooperation with Claire Staebler, together with Olafur Eliasson and his studio.
More Details www.fondationlouisvuitton.fr
8 avenue du Mahatma Gandhi – Bois de Boulogne – 75116 Paris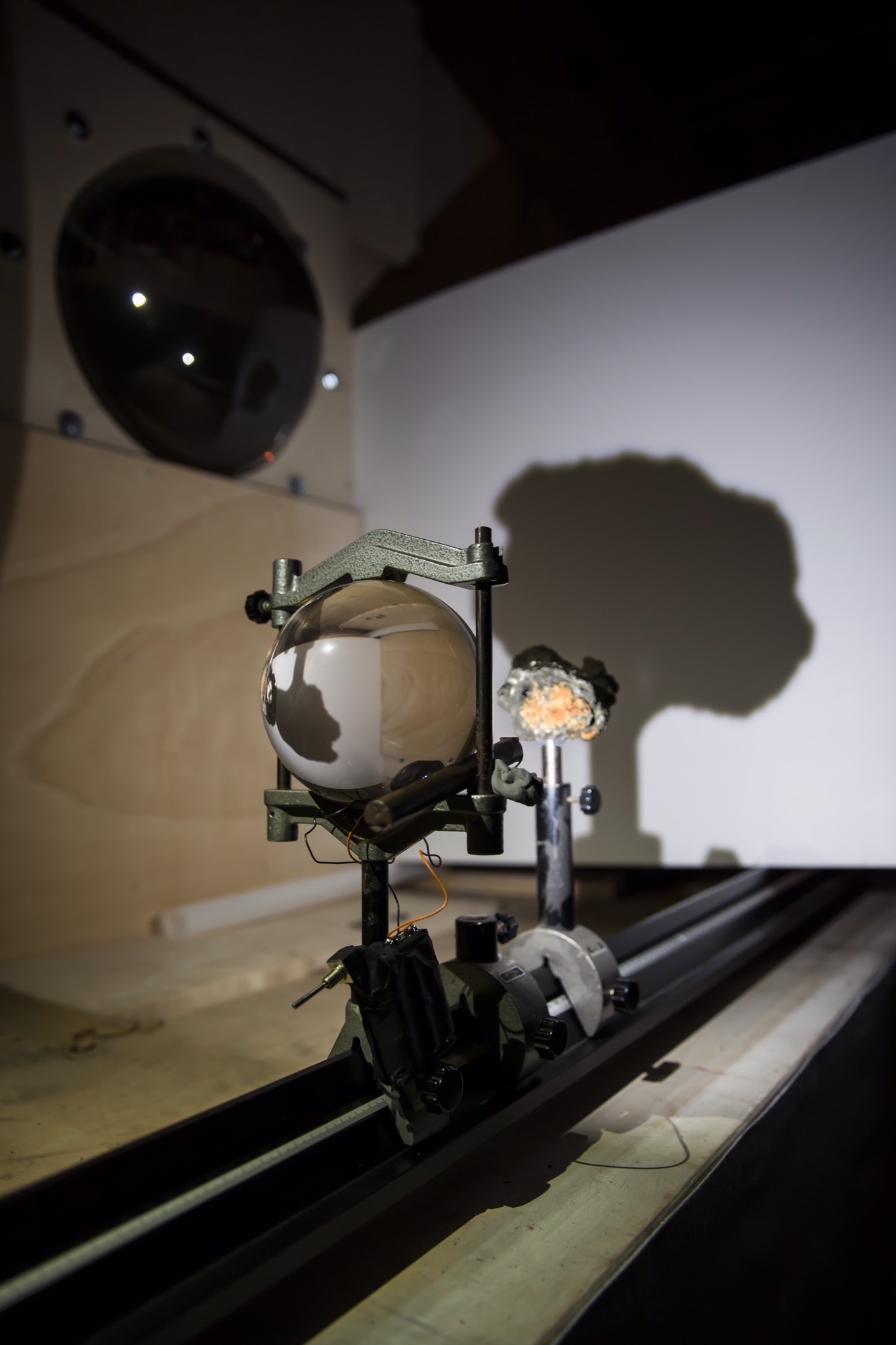 Olafur Eliasson, Shadow and light experiment with a glass sphere, Studio Olafur Eliasson, 2014
Photo: Olafur Eliasson
Categories
Tags