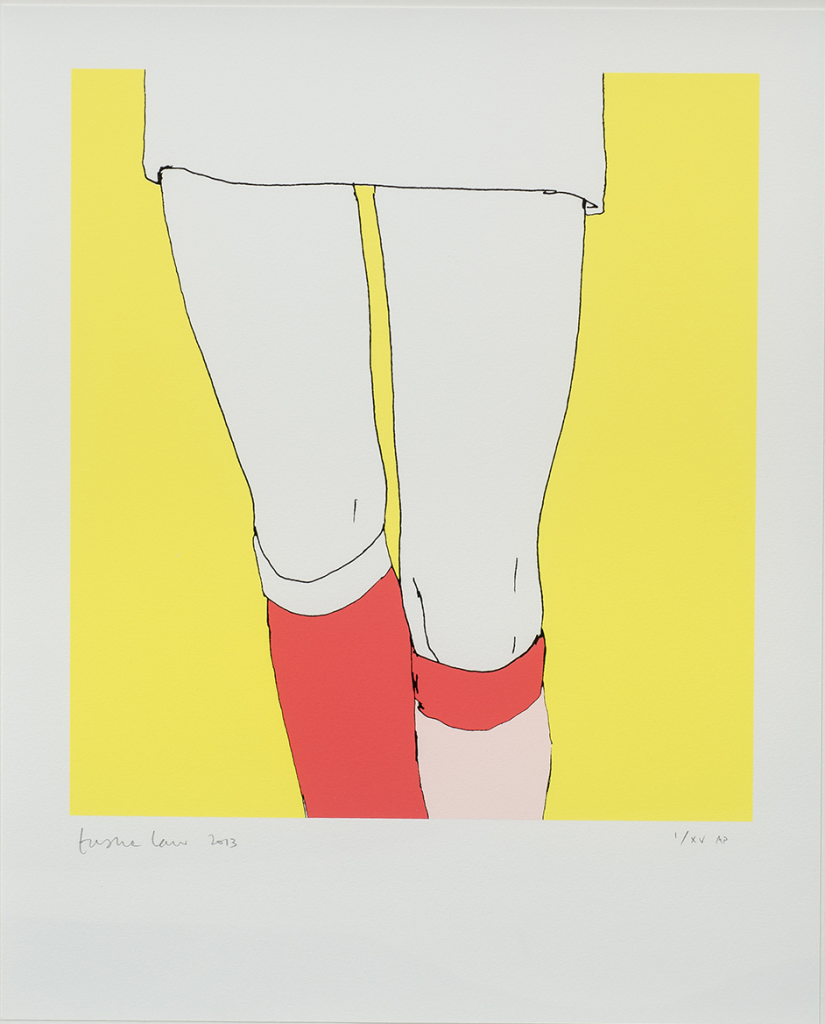 VivaWomen! showcases advertising's most audacious women artists at Saatchi & Saatchi London Something special is happening at Saatchi & Saatchi London TONIGHT, a VivaWomen! exhibition featuring female artists and creatives who don't play by the rules and refuse to be good girls.
Because good is just not good enough. "There's a Good Girl" (TAGG) will celebrate art created by women within the creative industries, and offer a chance to view unique work by some of the most innovative female artists working in London today. It will provide a platform for each artist to make a personal artistic statement, free from commercial diktats. The exhibition will be revealed at a private view in Saatchi & Saatchi's iconic Charlotte Street offices, before moving to the Assembly Rooms in Soho, where the work will be on display to the public until the 19th December.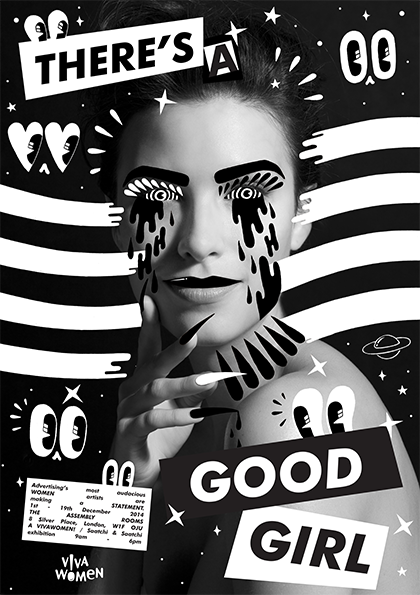 The featured artists are; Alison Carmichael, Alison Jackson, Arvida Bystrom, Cassandra Yap, Hattie Stewart, Jessica May Underwood, Jillian Lochner, Kathryn Ferguson, Malika Favre, Mary Nighy, Michela Picchi, Miss Cakehead, Nancy Fouts, Natasha Law, Pam Glew, Rhea Thierstein, Sara Pope, Soozy Lipsey, Toni Gallagher and VÉronique Rolland. These women have created iconic commercial work as well as innovative fine art, either way they are making their mark on contemporary culture.
The exhibition takes its name from the 1980s bestseller written by Marianne Grabrucker.
Grabrucker's book detailed her attempts as a mother to observe the social conditioning on her daughter, and inspire her to override gender stereotyping and "reach for the stars" in order to realise her full potential.
Saatchi & Saatchi's TAGG exhibition team consists of; Jo Wallace, Shelley Dobson, Suzie Quill, Camilla McLean, Layla Boyd, Lee Sharrock and Lisa Robbins. VivaWomen!, a Publicis Groupe project which promotes women in advertising, is behind the initiative, and a percentage of any artwork sales will go to charity Plan UK. Jo Wallace, Creative Director at Saatchi & Saatchi explains how the collaboration came about:
"Sarah Baumann kindly invited me to share my story and experiences as a female Creative Director during a Viva Women talk, but what better way to showcase female creativity than with a wider exhibition that has far-reaching cultural relevance? We regularly brief photographers, directors, illustrators etc. and I thought it would be fantastic to invite women in these roles, whose commercial work we all know and love, to exhibit personal work. 'There's a Good Girl' is the result of a combination of skills and passion from the whole amazing TAGG team."
Sarah Baumann, Talent Strategy Director of Leo Burnett Group and Chair of VivaWomen! UK added:
"We are a creative business, working to engage women for the majority of our clients, yet women are under-represented in creative departments in our agencies which simply doesn't make sense. In celebrating the women involved in the creative side of our business we aim not only to inspire female creatives but also to have an impact on the wider industry. The artists involved in this show have demonstrated incredible determination to push the boundaries both professionally and personally and we are delighted to champion such audacious women making their mark on contemporary culture today."
#TAGG #TheresAGoodGirl #VivaWomen #SaatchiLondon
Categories
Tags