23rd – 26th October 2014 Battersea Evolution Battersea Park London SW11 4NJ
Last night under a blanket of L.E.D stars I wondered around the fair keen to stumble across some exciting new work. The Fair was opened by the latex clad winner of the Alternative Miss World, Miss Zero + (Sasha Frolova)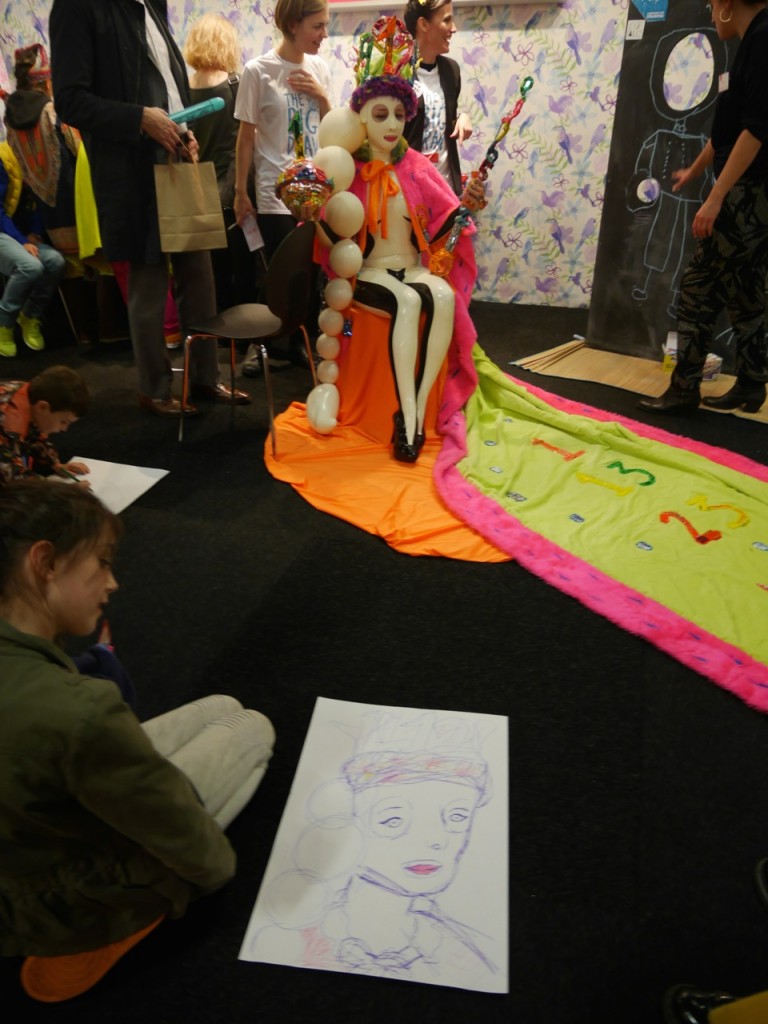 The fair stipulates that all the art costs between £100 – £5000. Proving that not all art has to cost an arm and a leg. This event is indeed becoming popular, I spied Adele mooching around the French Gallery Envie D'Art, where I was paying closer attention to the work of artist Sylvia Calmejane. Sylvia's work is paying homage to the Primitivist Style of American Artist Basquiat who died in 1988.
She paints directly onto board and separately on the Plexiglas which she then sandwiches together. This creates layers of shadows and new depths to the painting. Her pieces, which include sculpture, work aesthetically from a distance and as you get closer reveal her story. This lady even has work in international collections.
All weekend the Art fair is holding The Big Draw, last night members of the public were being encouraged to draw Miss Zero, who had swapped her candy floss inspired latex hair for the Alternative Miss World Crown. There are many drawing activities to get involved while the fair is open 23rd – 26th of October, including drawing Exotic still life and creating a Carnival headdress. The big Draw is located at the back of the venue near the restaurant. I immediately lost my assistant as she plonked herself at the feet of Miss Zero and spent the next 40 minutes drawing.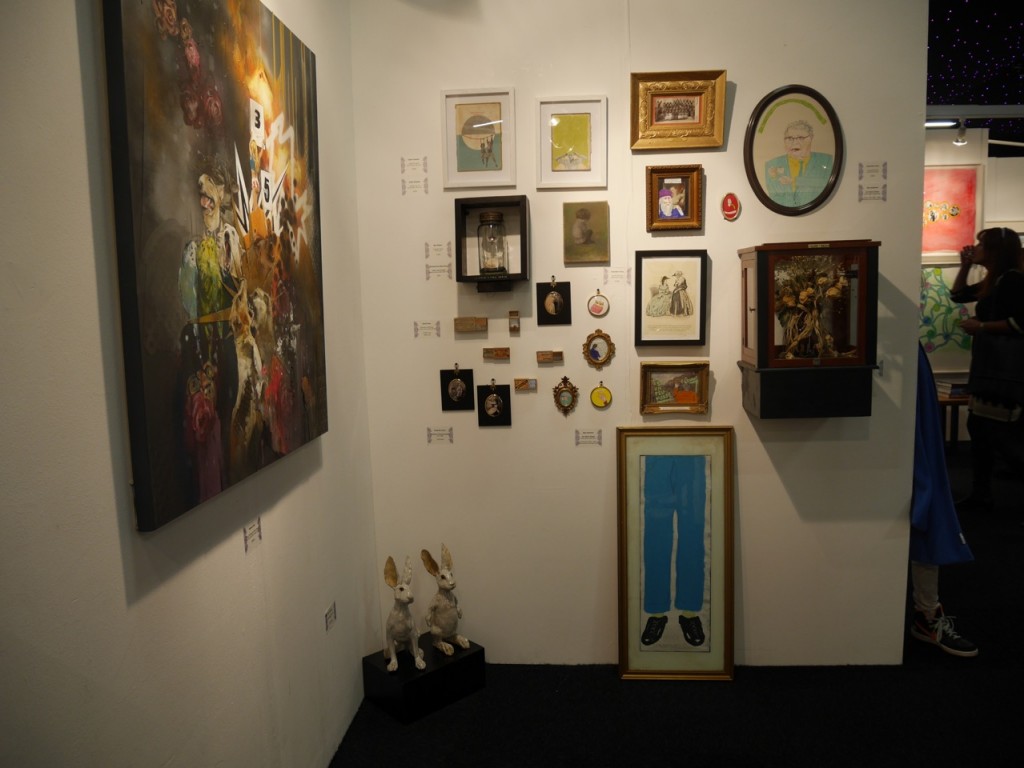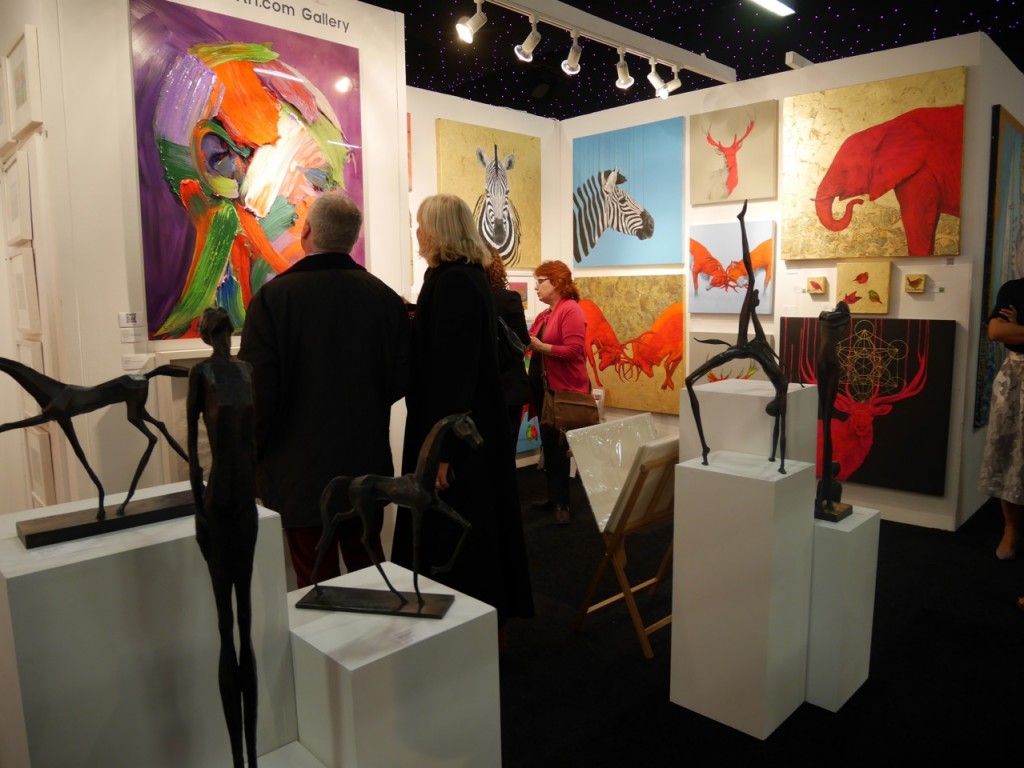 My favourite stand would have to be Jamm Gallery, really inspiring and I couldn't believe it was their debut Art Fair, they are based in London and represent a small selection of mid career artist. Their intriguing and exciting cabinet of curiosities is beautifully and sensitively considered, it lures you in.
All in all this is one of the strongest Art Fairs I've been to in a while, a cornucopia of quality drawing, painting and photography, Modern or Contemporary, there is something for everyone's taste and its Affordable!
Don't miss the graduates exhibition as you walk into the fair, Francesca Salisbury's paintings are really impressive.
The Affordable Art Fair is on In Battersea Park 23rd – 26th October
Words Toni Gallagher
Categories
Tags