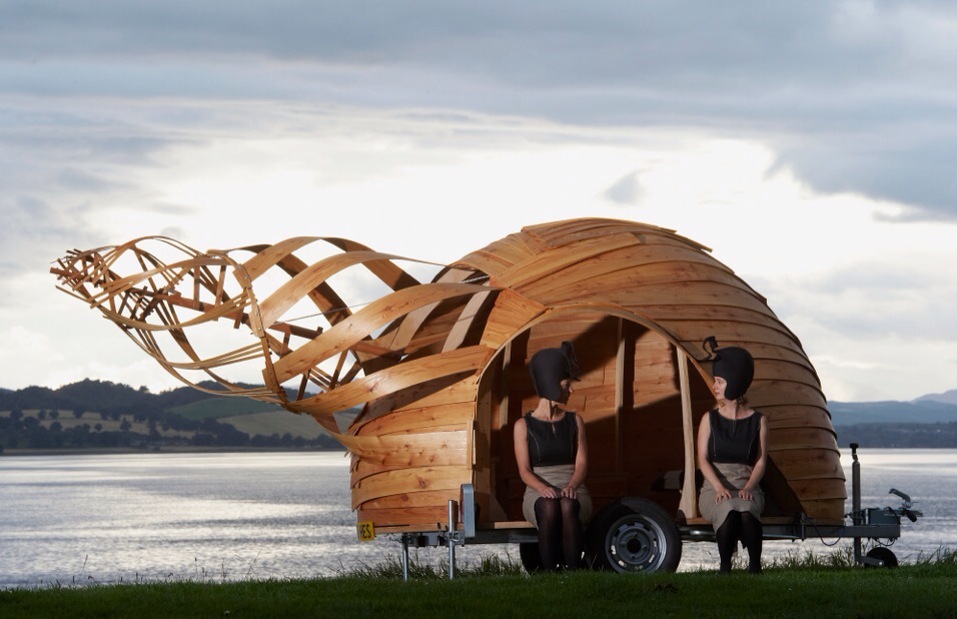 The Conch, Walker and Bromwich, copyright the artist
Saturday 20th – Sunday 21st September 2014 queenelizabetholympicpark.co.uk
??
Art Moves will offer an unprecedented showcase for mobile art from across Europe. Twenty-­?five ingenious art vehicles, that travel on land and sea will come together at Queen Elizabeth Olympic Park during Open House London weekend.
A fundamental element of the arts and culture strategy for the Park following the London 2012 Olympic and Paralympic Games, Art Moves represents part of a broader arts programme initiated by the London Legacy Development Corporation, responsible for extensive social, economic and environmental regeneration in Queen Elizabeth Olympic Park and the surrounding area, aimed at maintaining and contributing to the culturally vibrant heart of East London.
Selected through invitation and an open call, the projects range from Adam Chodzco's 'Ghost', a two man-­?kayak for visiting the dead, to Mark Dion's giant travelling seagull, 'The Mobile Gull Appreciation Unit', to Aberrant Architecture's 'Tiny Travelling Theatre', a diminutive performance space complete with seating and bar facilities for an audience of six. The project also marks the culmination of ELMO (East London Mobile Workshop), a year-­?long artist in residence programme commissioned by Queen Elizabeth Olympic Park and supported by Arts Council England.
The weekend will bring together the artists responsible for these projects, who hail from across Europe, to discuss their portable practices and explore how mobile art projects have contributed to communities and regeneration schemes across the world. A free film and talks programme will complement the event, screening celebrated artists' films such as Mike Kelley's 'Mobile Homestead' which toured the ?????????????????????????????????United States, and featuring talks by internationally renowned art collective N55 from Copenhagen and artists including Alex Hartley and Andres Domene. Free tickets for these events can be booked from www.artmoves.org.uk
"Culture has always been an integral part of east London and our work at Queen Elizabeth Olympic Park and in the surrounding area is to promote that and support the role and impact artists can have in our lives. Art Moves isn't just about bringing quirky mobile art vehicles together (although it does that too), but it's fundamentally an important moment to celebrate and explore how artists have been taking art on the road (and water) for years and engaging communities wherever their portable practices take them. This is how Art Moves ties in with our wider cultural vision, where the priority is to build and sustain a vibrant new heart of east London, regenerating the surrounding neighbourhood and engaging the local community."
-Adriana Marques, Head of Arts & Culture at the Olympic Park
queenelizabetholympicpark.co.uk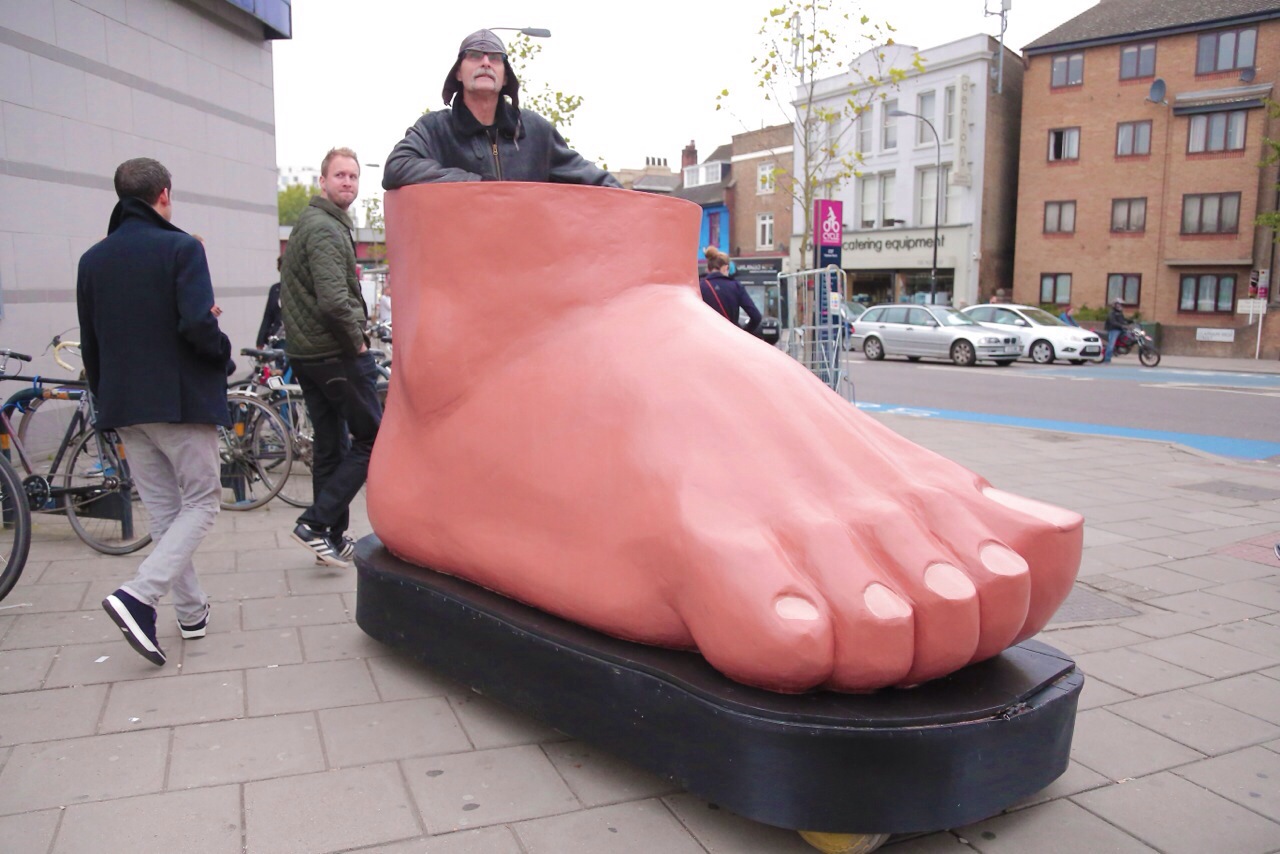 The Big Michael Foot, Bureau of Silly Ideas, copyright the artist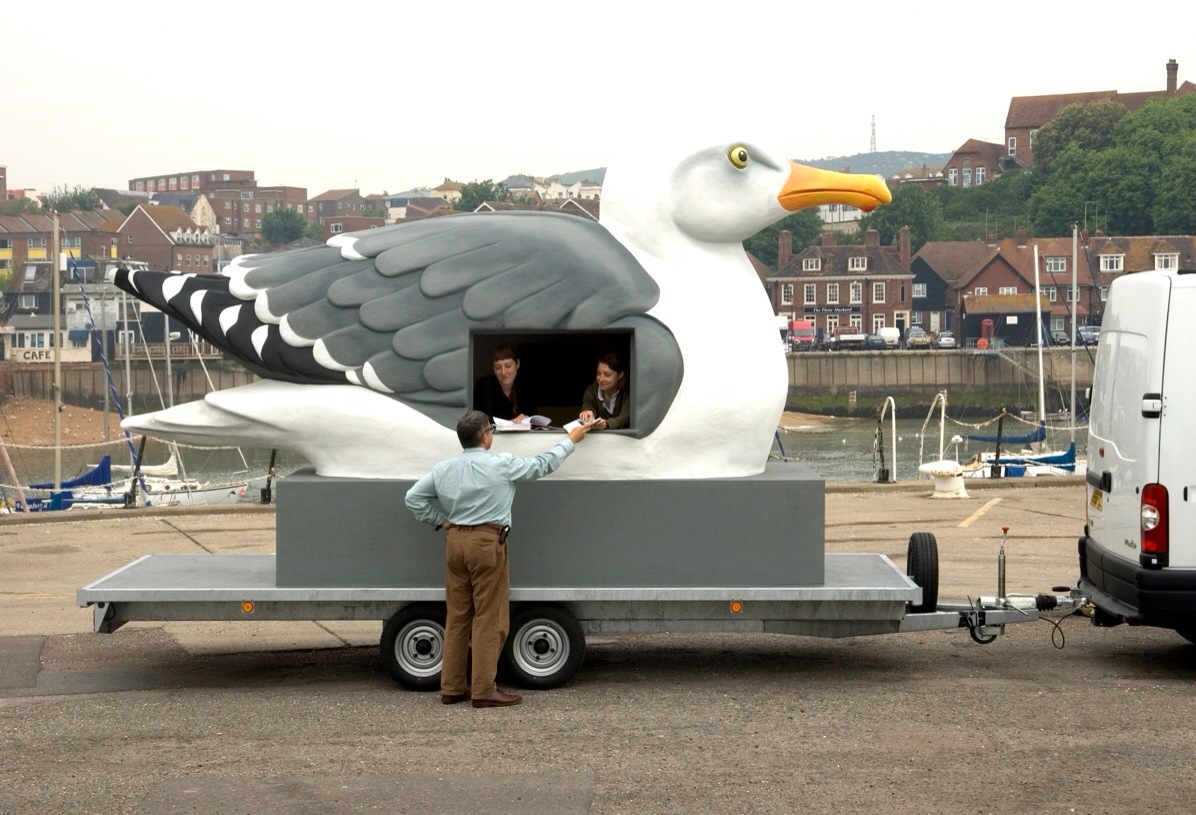 Mobile Gull Appreciation Unit, Mark Dion, copyright the artist
Categories
Tags