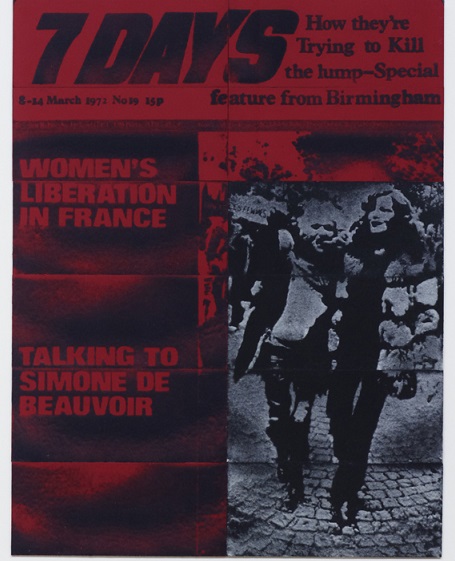 Mary Kelly: '7 Days, March, 1972', 2014 – compressed lint, framed, 76 x 58 cm

It would be hard to call it a face-off, but both Gilbert & George ('Scapegoating Pictures for London' at White Cube Bermondsey to 30th Sept) and Mary Kelly ('On the Passage of a Few People through a Rather Brief Passage of Time' at Pippy Houldsworth, to 4th Oct) tackle political subject matter through a graphic photo-based style in red, black and white.
The self-proclaimed living sculptures are in feisty form, play the role of realist visionaries to guide us through the religiously-infected hostility they see in society. Bomb-like 'hippy crack' canisters, collected from East End streets on which nitrous oxide provides a popular 'high', carry a menace consistent with how often the Gilbert & George are digitally masked, fragmented and skeletonised. That said, 60 images – mostly 8 feet high – become a wearying grab of almost all of White Cube's Bermondsey flagship, and that's without the other half of the series, which is in Paris. Kelly's much more modest show also bears witness: its images are derived from her own magazine archive of such collectively formative events as an anti-abortion rally in 1972 and the Vietnam War. Women's domestic labour underpins what we see, as image and text is made up from units of lint, which Kelly casts in the filter screen of a tumble dryer over hundreds of cycles. So far as I can recall, figures largely hidden by burkas are – together with the Queen – Gilbert and George's first portrayals of women… but I'd go to the female behind the scenes first.
Gilbert & George: 'Body Poppers', 2013 – 226 x 317 cm

Most days art Critic Paul Carey-Kent spends hours on the train, traveling between his home in Southampton and his day job in Surrey. Could he, we asked, jot down whatever came into his head?
Categories
Tags