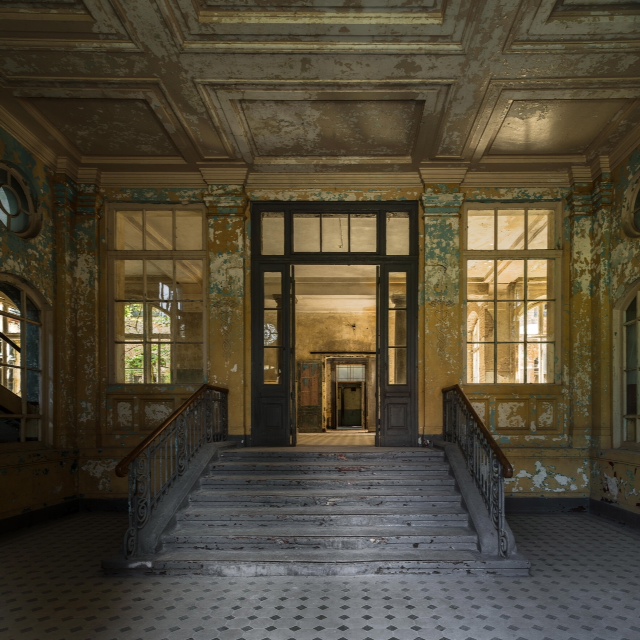 Gabriela Torres – Silencio – Photograph
Pure Autumn Art Fair ?PowderMills Hotel, Battle, East Sussex TN33 0SP Friday 12th–Saturday 20th September purefineart.org.uk
Pure Fine Art is back at the PowderMills Hotel, Battle this September bringing a bold, exciting and provocative Art Exhibition, showcasing selected artists working across an extensive range of media.
Lesley Samms, MD, says,
"This year's submissions really reflect the sheer wealth and diversity of talent out there. I am delighted and proud that the show's reputation attracts such high calibre artists."
Dani Humberstone SWA, Member of the Society of Women Artists, invited artist and one of the panel of judges says,
"The selection process this year was particularly tough, with so many strong candidates. The show will give visitors the opportunity to view and buy some outstanding pieces of artwork, including video installation, drawings, painting, ceramics, photography, etchings and sculpture"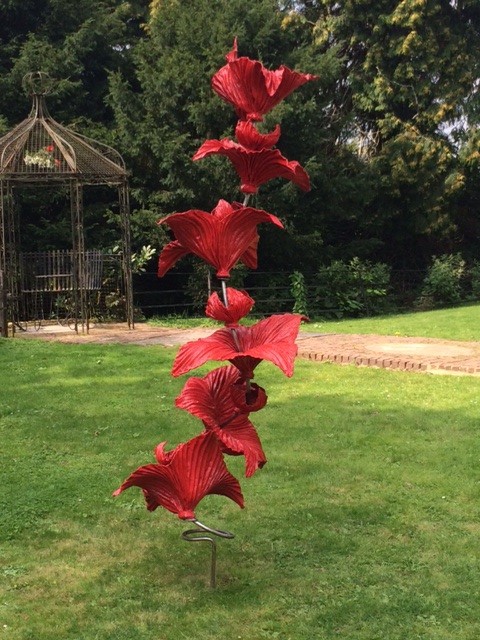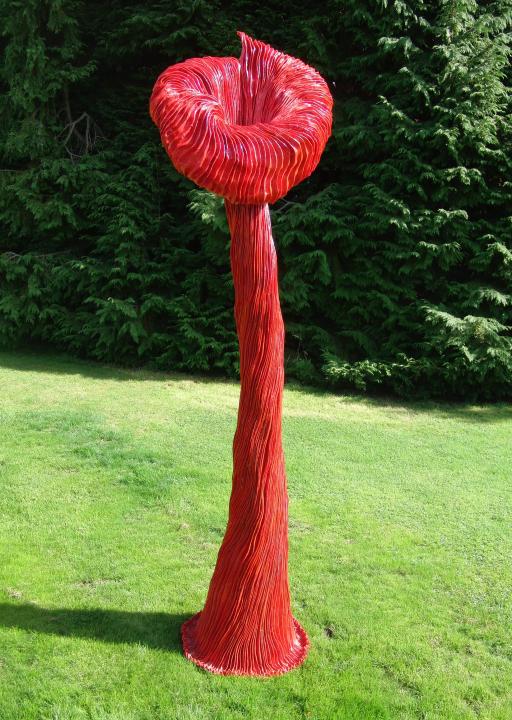 Carole Andrews FRBS, Red Vilosa
Carole Andrews FRBS, Fellow of the Royal British Society of Sculptors, headlines the 3D work with her stunning, oversized piece Red Vilosa. Carole is influenced by her deep interest in the natural world. "The rich patchwork of texture and form seen in the reef, together with the diversity of sea life inform my sculpture." She employs the techniques associated with origami and embroidery using basic building materials to create engaging, oversized pieces that demand your attention.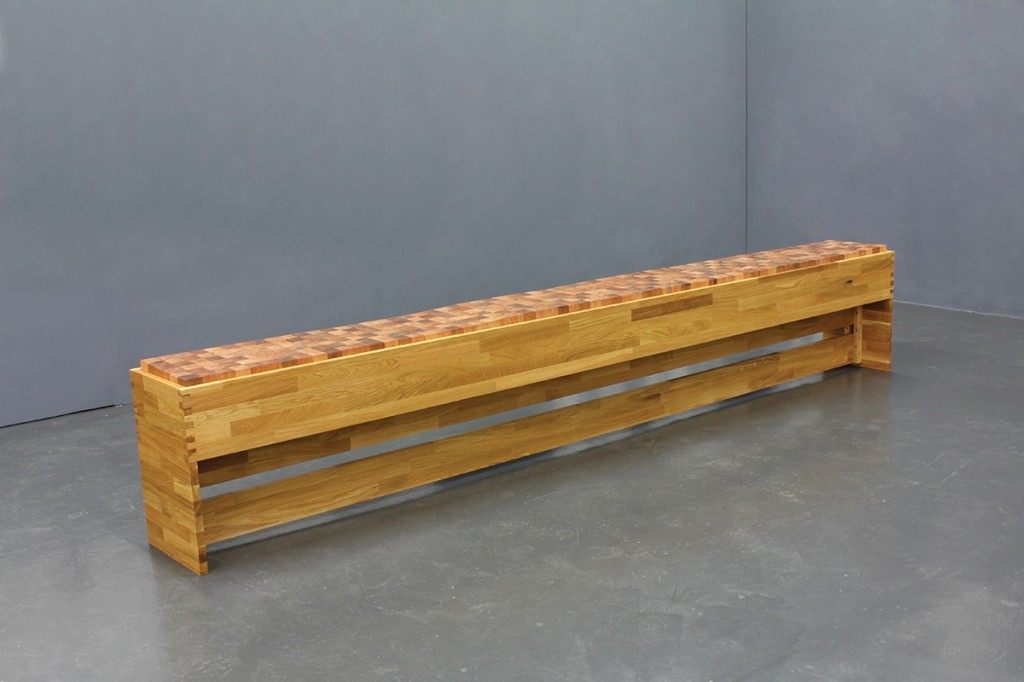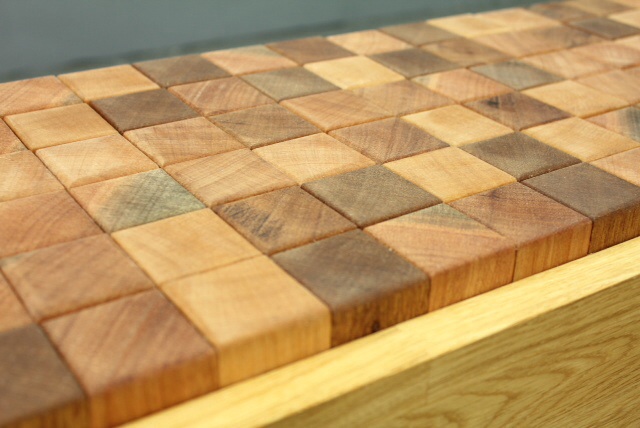 Sophie Mepham is the Oak and Meranti block bench. Close up view below
At the other end of the experience spectrum, Sophia Mepham has just completed her Sculpture degree at Wimbledon. This up and coming young artist attracted the interest of no less than Tracy Emin at the recent end of year Degree Show. Mepham is interested in the connection between human form and its relationship with surfaces, creating tactile pieces of furniture from organic and natural materials.
Selected Artists: Alison Trask, Amanda Averillo, Andrew Stanford, Carole Andrews FRBS, Angela Brittain ,Cameron Foye, Carole Robson, Cass Michael (s), Clive Riggs, Elin Karlsson, Dizzy Pragnell, Dr. Linda Smith, Erica Sturla, Vikky Furse SWA, Gabriela Torres Ruiz, Gary Scott, Hermione Carline, Hildegard Pax, Christine Hopkins SGFA, Christine Jenkinson, Helen Acklam, Janine Kilroe, Jane Richardson, Jane Ford, Jeremy Bear, Joanne Ansell, Julian Sutherland-Beaston, Karen Birchwood, Kate Penoyre, Kate Schuricht, Kate McBride, Leah Fusco, Leila Godden, Louisa Crispin, Marina Elphick, Mark Welland, Mary Beaney, Nikki Campbell, Paul o'brien, Rachel Hoath, Rachel Johnson, Richard Heys, Richard Smythe, Sandy Dooley, Sidney Chambers, Simon Shepherd, Stephanie Wright, Alisia Kireeva (s), Georgia Cook (s), Yuk Nin Chan (s), Sue Barnes, Vincent Matthews ASGFA, Will Taylor PPSGFA, Clare Winchester, Sophia Mepham (s), Tom Nicholson-Smith
Invited Artists: Brenda Hartill RE, James Horton PRBA, Sue Jelley PSWA, Martin Everett MA PhD, Dani Humberstone SWA, Paul Apps, Gavin Roweth, Antony Penrose, Louise Giblin ARBS
Pure Autumn Art Fair ?PowderMills Hotel, Battle, East Sussex TN33 0SP Friday 12th–Saturday 20th September purefineart.org.uk
The PowderMills Hotel is a stunning privately owned 18th Century listed Country House nestling in 150 acres of beautiful parklands, woods and seven acre fishing lake. The elegant Orangery Restaurant provides a lovely setting for coffees and lunches or you can really indulge yourself and stay overnight in one of the fabulous four poster bedrooms.
The historic town of Battle has much to offer visitors, with the fascinating partial ruins of Battle Abbey, now an English Heritage site, and the world famous Battlefield of 1066. The historic market town has charming independent shops and excellent restaurants. The larger cinque port Town of Rye is within easy distance by car and rail with its vibrant art scene, charming Strand Quay, Rye Harbour and ancient cobbled streets.
www.powdermillshotel.com
About Mark Westall