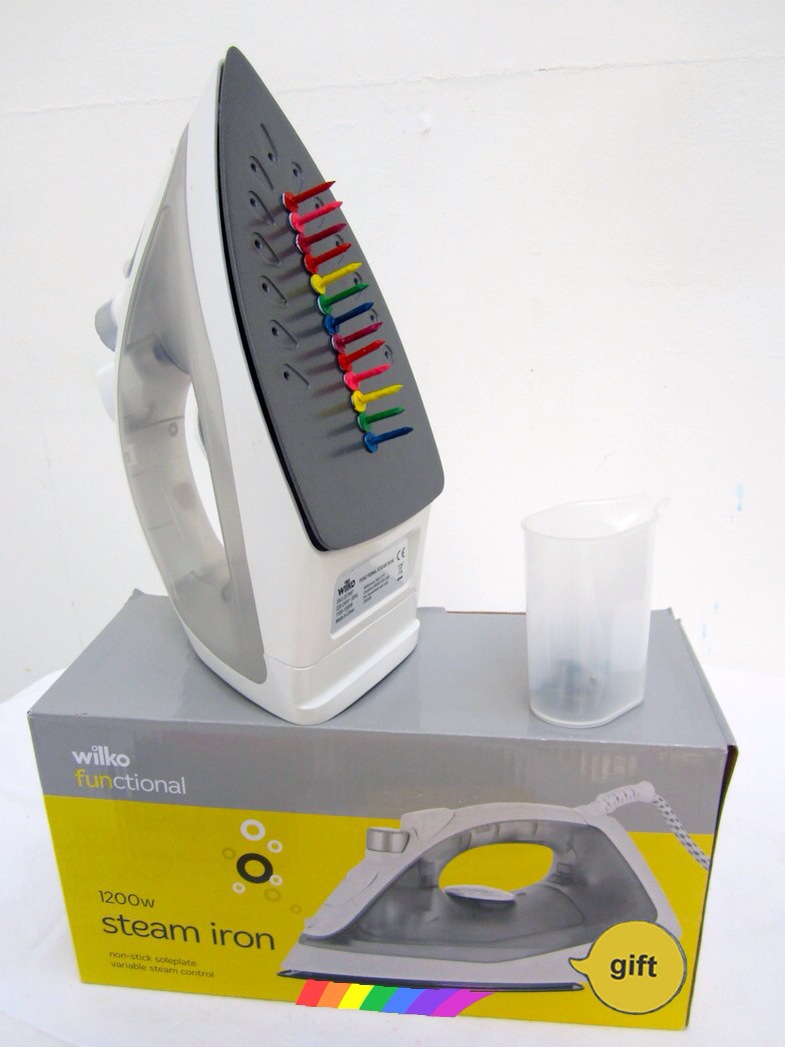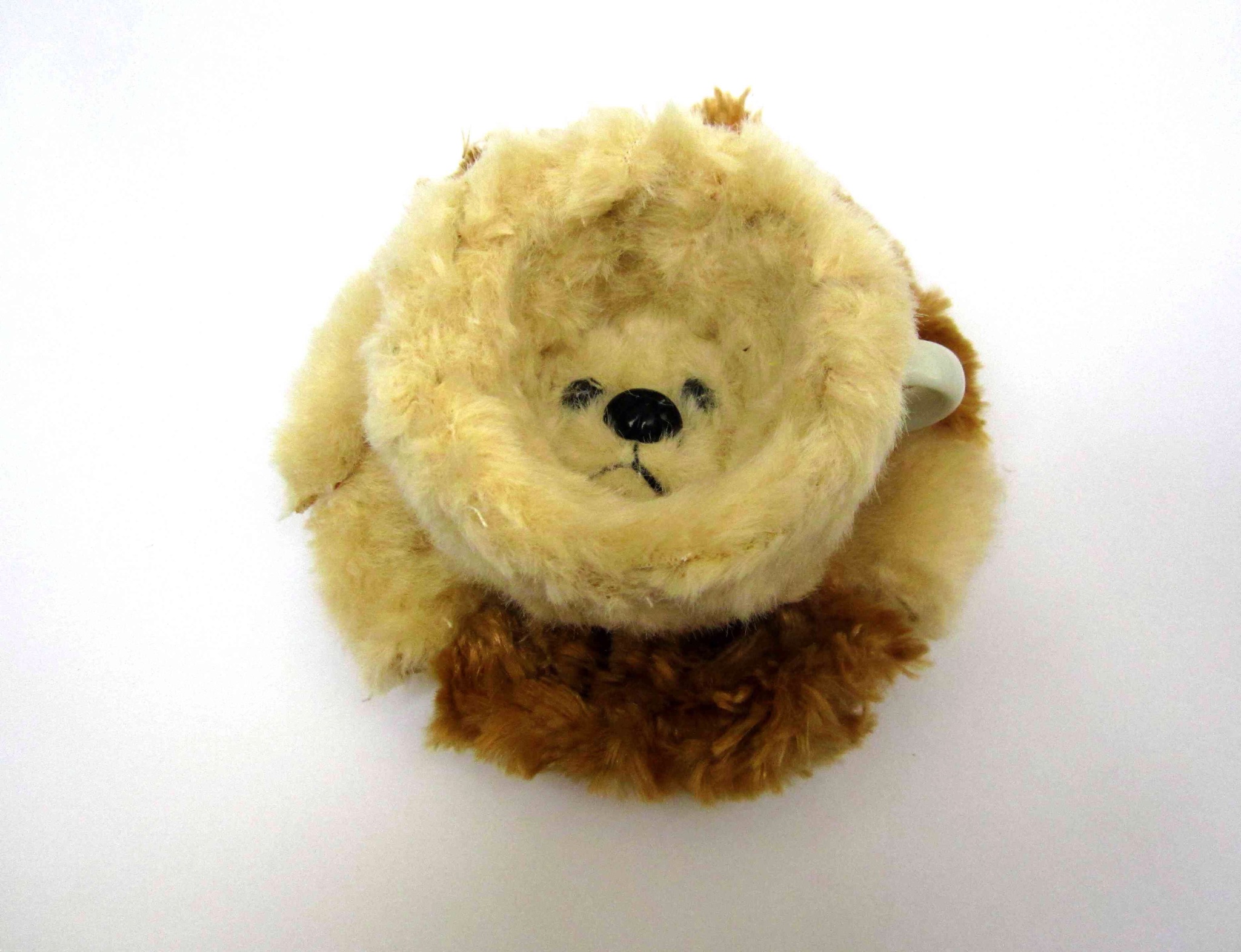 Hollington & Kyprianou The Castle, 2014 Produced by Hoodwink in association with Folkestone Fringe
28th August 2014 – February 2015 www.hoodwink.org.uk
I never made the distinction between, say, the museum, and the hardware store, Claes Oldenburg
Hollington & Kyprianou, The Castle, 28 August 2014 – February 2015. Wilko Hardware Store, 9 – 17 Sandgate, Folkestone, Kent CT20 1SB. Open Monday – Saturday 8:30am – 6:00pm, Sunday 10:00am – 4:00pm
Launching in association with Folkestone Fringe, Hoodwink's new commission by artist duo Hollington & Kyprianou, populates the town's Wilko Hardware Store to create an oddly different retail experience. While customers shop for homeware products, they might stumble upon subtle and less subtle interventions linking the history and practice of art production with that of home improvement.
The Castle is a shifting, changing homage to the everyday and ordinary of 2014, overlapping the language of the museum and gallery with that of the retail environment at the point where sculpture, product design and branding intersect.

Just what is it that makes today's homes so different, so appealing? (after Hamilton),2014.
The Castle conflates art with DIY on shop signage, information boards and caption panels; as a history of rainbows in art on a goods lift door, picture frames and photobooks; on paint displays and colour charts recalling William Burroughs' shotgun paintings, John Latham's spray can works; as DIY takes on Richard Hamilton's Just what is it that makes today's homes so different, so appealing?, and Yves Klein's Leap into the Void, and on the synthetic household paints used by Jack 'The Dripper' Pollock. Wilko's public address system occasionally interrupts the central broadcast to deliver staff perspectives on art and DIY.
Hollington and Kyprianou have been collaborating for 15 years. Their work has been shown at Tate Modern, ICA London as well as internationally in North and South America, Australia and Europe including the 51st Venice Biennale.
The Castle is the sixth project realised by Hoodwink as part of its 3-year site-specific commissioning programme in the everyday places of Kent, and follows on from the launch of Simon Faithfull's Things for Morrisons Supermarket in Tunbridge Wells.
Things is a book of 116 new and archive drawings of the items that the artist has encountered in his life, created digitally using Palm Pilots or iPhones. Faithfull has hidden 500 of the books in the supermarket, where they await chance discovery by shoppers, and are available to browse or buy for just a penny.
Hoodwink's first commission, Profound Riches by Jonathan Wright, opened in Tunbridge Wells in April 2013 – turning the town's celebrated independent music venue, The Forum into both transmitter and receiver via a sound sculpture on the roof. In September last year Terry Perk and Julian Rowe's Catoptromancy, opened; a large-scale kaleidoscopic sculpture in Ashford's County Square Shopping Centre, that uses live CCTV feeds to collapse and reconfigure the reality of the busy mall. Adam Chodzko is producing a new work in the Medway region, launching later in 2014.
Challenging formal presentations of contemporary art in museums and galleries, Hoodwink disrupts the fabric of everyday life with site-specific commissions in diverse 'live' environments. They collaborate with emerging and established artists on works of chance encounter and intervention that respond to an immediate locale whether a music venue, pub, supermarket, leisure centre or shopping mall.
Folkestone Fringe (ff) is curating a new platform of art/architecture, sound and performance work for the weeks of the 2014 Folkestone Triennial. They are group of people who live or work in Folkestone and use contemporary art practice to explore public, private and liminal space. They have produced, exhibited and supported work in photography, broadcast, installation, public intervention and other disciplines for previous Folkestone Triennials and in between. www.folkestonefringe.com
Hollington & Kyprianou recent solo exhibitions include What A Carve Up!, Public House Projects, London (2012), The Allenheads Findings, ACA, Old Post Office & Heritage Centre, Northumberland (2011) and The Invisible Force Field Experiments Accident Report (2005). Group exhibitions include The Internet of Cars, Bridport Arts Centre and Winchester Science Centre; Art Platform LA (Armory/Paul Young Projects), LA (2011) and Figuring Landscapes, Tate Modern and touring (2008). www.electronicsunset.org
Hoodwink's commissioning programme has grown out of Kentish Delights, a successful six-month project that opened in 2010, that re-presented fifty objects from Kent museums in non-traditional spaces such as shopping centres, supermarkets, pubs, coffee shops and a football club. From 2012 – 2015, Hoodwink are producing nine new commissions by emerging and established international artists for urban and rural commercial environments in Tunbridge Wells and across west Kent, an area without an established infrastructure for contemporary art. Other commissions include Caitlin Heffernan's Letters Home that launched in January 2014 at the Gun and Spitroast Pub and Horsmonden Social Club in Horsmonden, and Ultimate Holding Company's Hopskipjump, for Putlands Leisure Centre in Paddock Wood. Hoodwink is funded by Tunbridge Wells Borough Council and Arts Council England, with support from Kent County Council and Medway Council. www.hoodwink.org.uk
Categories
Tags