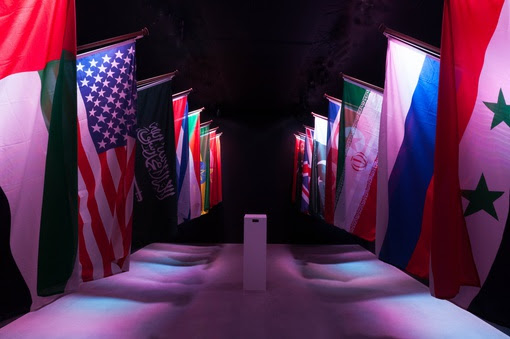 Monday 23 June 2014, 7pm Carroll / Fletcher Free, booking essential as places are limited
Reserve your place at carrollfletcher.eventbrite.com
In conjunction with his first London solo exhibition 'Stringendo, Vanishing Mediators', Constant Dullaart will be in conversation with Matthew Fuller Tomorrow/Monday 23rd June at 7pm.
Constant Dullaart (NL, 1979) works primarily with the Internet as an alternative space of presentation and (mis)representation. His often political approach is critical of the control that corporate systems have upon our perception of the world, and the way in which we passively adopt their languages. 'Stringendo, Vanishing Mediators' features a new body of work based on the artist's exploration into digital and online languages, the origins of computer software and technology.
Matthew Fuller's books include 'Media Ecologies, materialist energies in art and technoculture', (MIT) 'Behind the Blip, essays on the culture of software' and 'Elephant & Castle'. (both Autonomedia) With Usman Haque, he is co-author of 'Urban Versioning System v1.0' (ALNY) and with Andrew Goffey, of 'Evil Media'. (MIT) Editor of 'Software Studies, a lexicon', (MIT) and co-editor of of the journal Computational Culture, he is involved in a number of projects in art, media and software and is Professor at the Centre for Cultural Studies, Goldsmiths, University of London.
Reserve your place at carrollfletcher.eventbrite.com
Categories
Tags