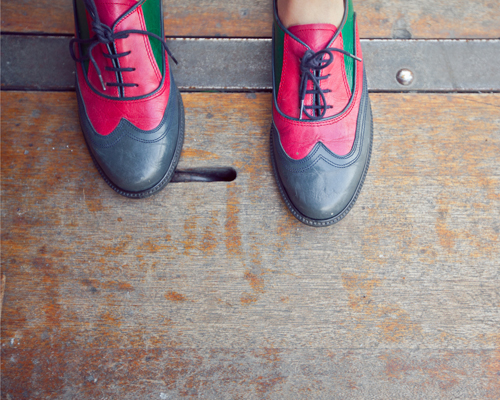 The creative community of Camden Town has united to create a 3 day festival in pop-up venues across Camden Town. Daytime (1pm, 3.30pm) and evening (6pm, 7pm) events are taking place in iconic Camden venues big and small, from the Roundhouse to The Hawley Arms. It's the inaugural year of Camden Create, taking place from Tues 13th – Thurs 15th May 2014.
www.camdencreate.co
As FAD is now based in Camden at the wonderful Camden Collective we will be running a series of posts from now until the opening of Camden Create just to show you the great Art Stuff going on over the three days.
Up next we have Penelope Sacorafou from Fox & Squirrel
1 Can you tell us a bit about Fox and Squirrel and how you ended up running it?
I started Fox & Squirrel back in 2010 with my dear friend Jojo. We started with a blog that was directed towards Balkan states as that is where we are from and because we felt that the lesser known parts of London were not getting attention from tourists from this region, as these quirky locals were shadowed by Oxford Street and other tourist traps. Slowly, our readers started to request that we take them to the places we wrote about. Organically the idea of conducting creative walks for these culturally curious individuals evolved. Three years on we have been voted best guided walks in London, we curate talks for the V&A, collaborate with BIDs and work closely with luxury hotels such as The Connaught and Claridges.
2 How did you get involved with Camden Create?
I absolutely love working out of the Collective, an initiative of Camden Town Unlimited. The opportunity to work in central London without having to pay extreme rent is really something quiet special. It is through Camden Town Unlimited that I got involved with Camden Create- any excuse to get involved more with Camden, I jump on it.
3 What are you doing for Camden Create?
We are giving four types of walks – street photography in collaboration with Getty- food walks, art and architecture walks.

4 How can people find out more and get involved in the walks?
Check out camdencreate.co website and book a ticket to the festival. On the day join us on any of the walks (1pm 3pm or 6 pm ).
Categories
Tags