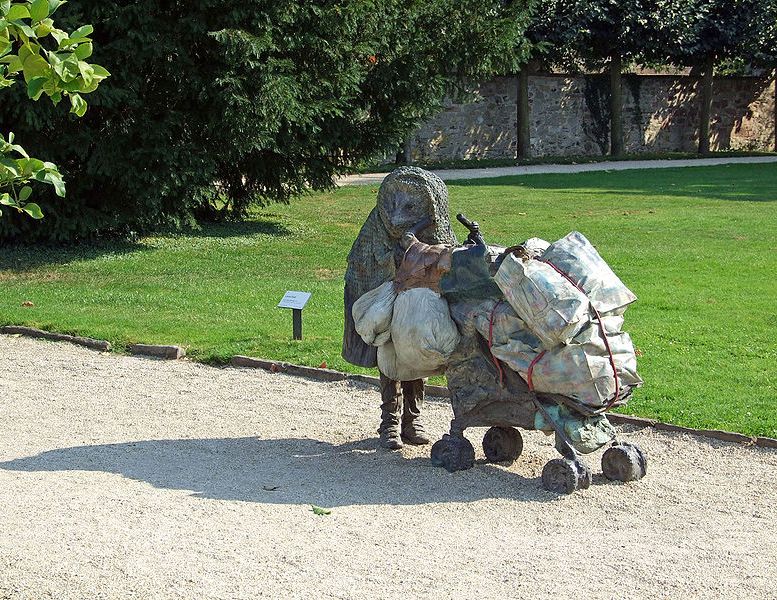 Laura Ford Rag and Bone With Bags, 2009
The creative community of Camden Town has united to create a 3 day festival in pop-up venues across Camden Town. Daytime (1pm, 3.30pm) and evening (6pm, 7pm) events are taking place in iconic Camden venues big and small, from the Roundhouse to The Hawley Arms. It's the inaugural year of Camden Create, taking place from Tues 13th – Thurs 15th May 2014.
www.camdencreate.co
As FAD is now based in Camden at the wonderful Camden Collective we will be running a series of posts from now until the opening of Camden Create just to show you the great Art Stuff going on over the three days.
Up next we have Jude Bennett who manages the whole art strand of The Camden Create Festival.
1 Jude what is your role at Camden Create?
I am managing the public art projects for Camden Create Festival, working with some really interesting artists and designers to produce temporary works that celebrate and highlight Camden's creative community. The main commission I am working on is 'Pavilion' by KSR Architects, an ambitiously large sculpture placed just outside Camden tube station on Britannia Junction for the 3 days.
2 How did you get to be involved in Camden Create?
My background is in visual arts with a Masters in Curatorial Practice and I have managed various galleries, artist residency programmes and independent commissions throughout the UK. I also work as curator for Camden Collective which is another culture and business initiative by CTU, where I manage the pop up programme that offers support and free space to creative start-ups. I was delighted to be on the panel to select the temporary artwork for the Britannia Junction alongside curators from Art On The Underground and Camden Council and then worked together with the Camden Create team to create a wider arts programme for the festival.
3 What are the highlights of the Art programme?
Obviously the great big sculpture outside Camden Town Station! I am also really excited about participating in the Fox & Squirrel public art walking tour on Thursday evening which will highlight the new and existing works in Camden, including a visit to Laura Ford's studio. There are also some more harder to find events such as the botanical drawing class by an RCA graduate on a roof garden and art in several shop windows on lower Camden High Street by emerging artist/designers.
One talk event not to miss is by Vanessa Harden of Wild Flag Studios who will also be creating interventions on some of Camden's most iconic locations throughout the three days.
4 How can people find out more and get involved?
You can check out the website www.camdencreate.co to see the programme or you can come along to Festival hub at C/159 Camden High Street to get more info from Tuesday morning.
Categories
Tags