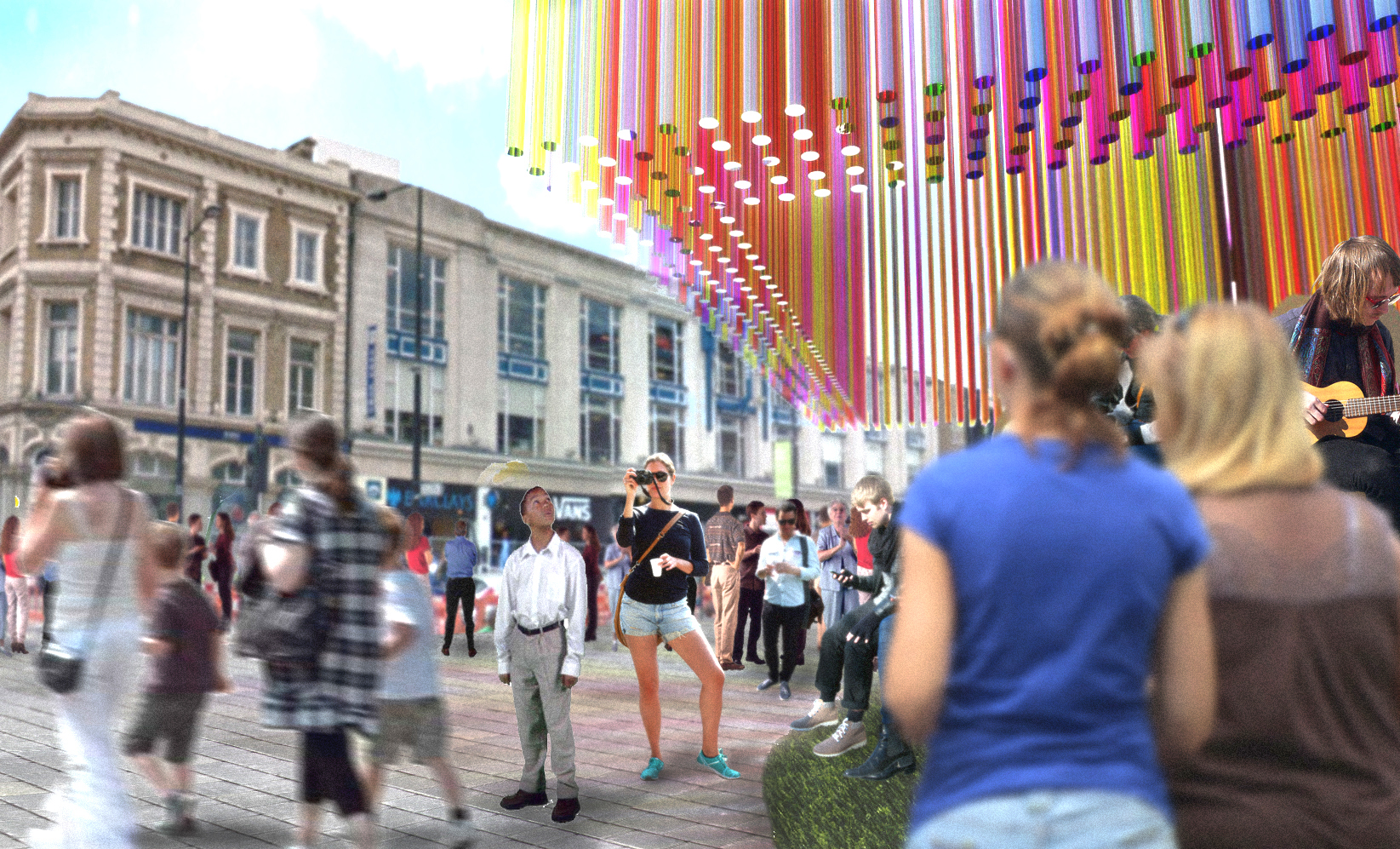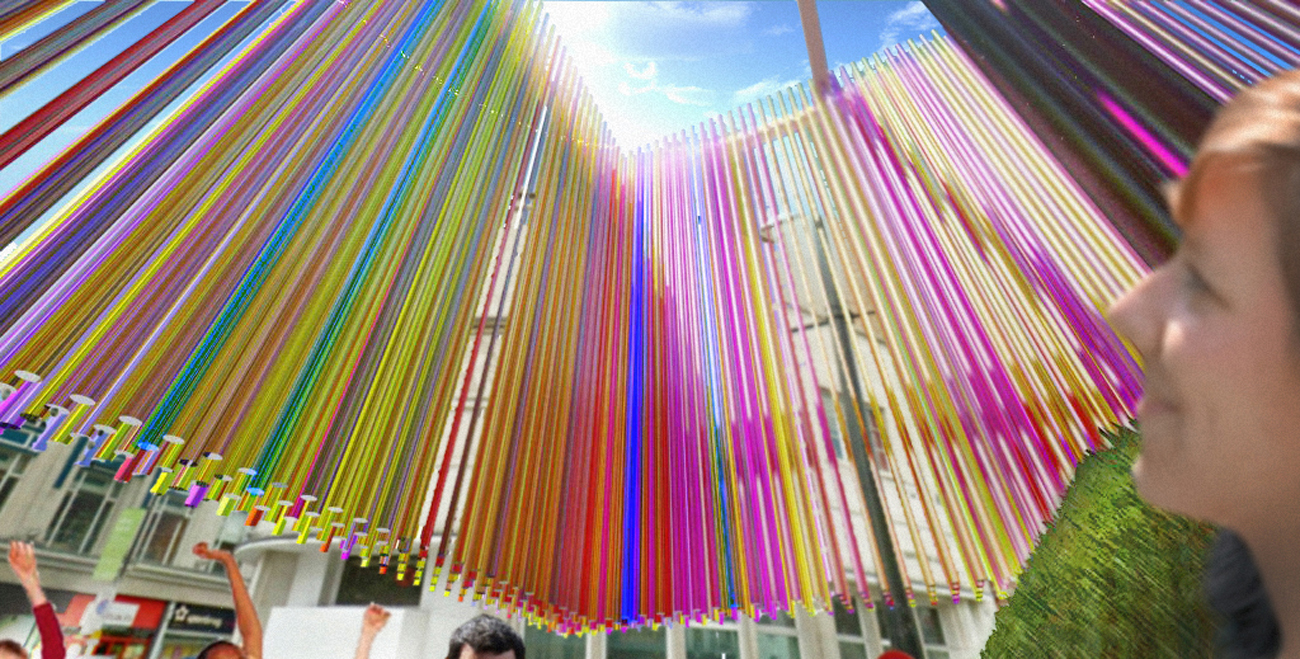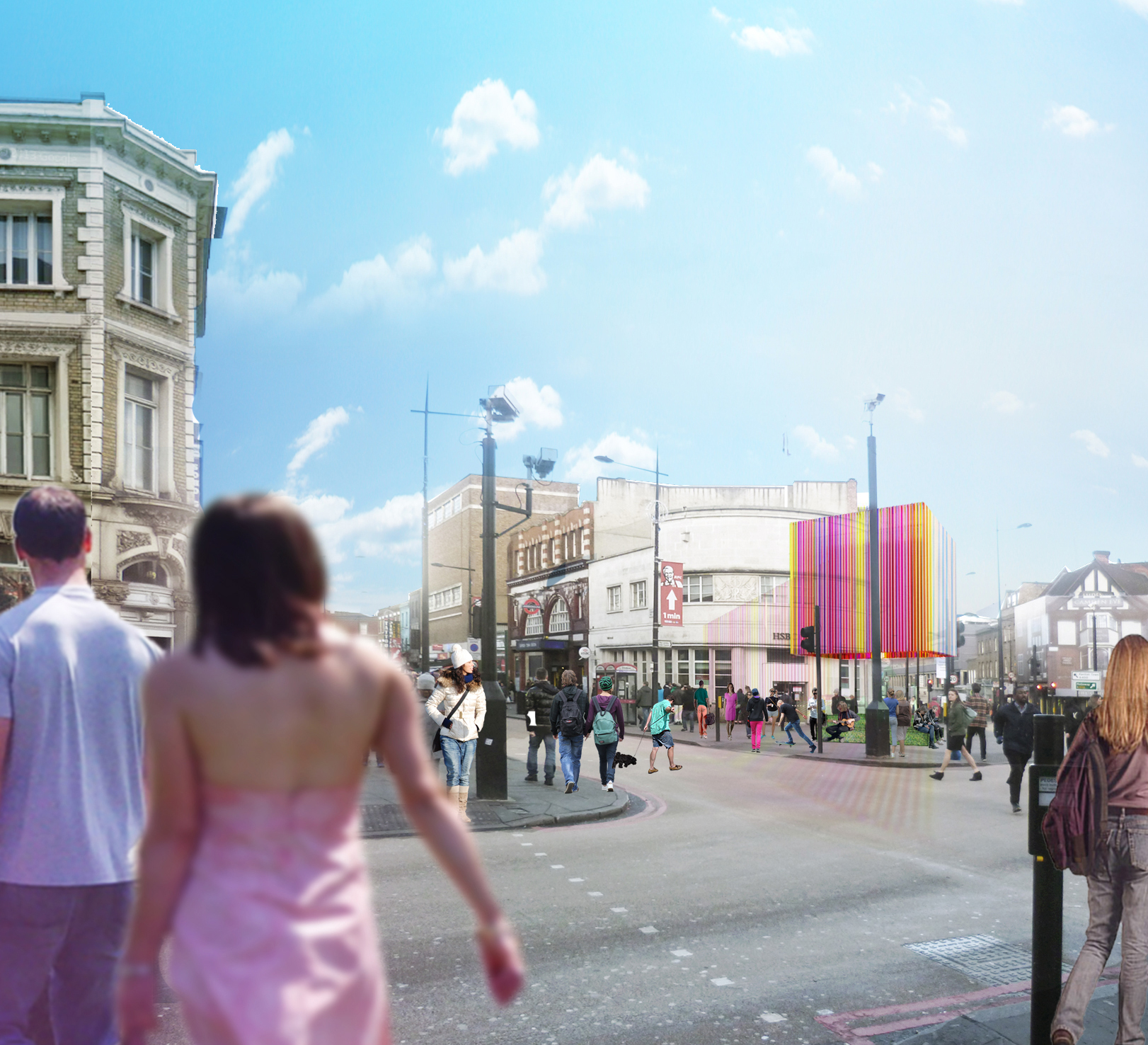 The creative community of Camden Town has united to create a 3 day festival in pop-up venues across Camden Town. Daytime (1pm, 3.30pm) and evening (6pm, 7pm) events are taking place in iconic Camden venues big and small, from the Roundhouse to The Hawley Arms. It's the inaugural year of Camden Create, taking place from Tues 13th – Thurs 15th May 2014.
www.camdencreate.co
As FAD is now based in Camden at the wonderful Camden Collective we will be running a series of posts from now until the opening of Camden Create just to show you the great Art Stuff going on over the three days.
Up first we have a Q&A with architects KSR who have produced the Camden Pavilion.
1 Who are KSR?
KSR is a design-led architecture practice based in Camden Town, London and Shenzhen, China, with a specialist expertise in high-end residential design. We have a wide and extensive portfolio and are able to explore innovative and imaginative solutions to all scales of design. Our portfolio includes residential apartment buildings, private houses, and high-end mix use developments, often with our in-house interior design partner, Folio Design.
2 Who was involved in the Camden Pavilion project?
KRS won a competition for the commission sponsored by Camden Town Unlimited to design a public art work for Camden Create, Camden's first Creative Business Festival. We worked closely with ARUP structural engineers and DW Plastics on the tube material. Because of a limited timeline and small construction window, Impact Production Services and Build is Everything have been instrumental in realising the structure as an overnight quick build.
3 How did it differ from a normal KSR projects?
It has been rather different from our typical work as high-end residential architects. Conceptually, it was liberating to have an opportunity to simply objectify the end product. Our focus was on something big and colourful with an allure that would capture passer-bys. This was to be a pavilion or an art work, something that is very temporary and not at all as permanent as a building. So it was a new experience for us to make quicker decisions, and value engineer our imaginations into a realisable product that would still be art.
4 How where you briefed and how did you interpret the brief?
The brief came as an open call-to-create and asked that the design represent Camden and the Camden Create festival's theme. Having been practicing in Camden for over 30 years we are well aware of a dense and yet hidden creative community.
You could walk through Camden and not be aware of all the incredible creative businesses and professionals hidden behind the building facades.. Our concept here was to represent the colourful community by raising a cube of 640 multi coloured translucent tubes above the pedestrians. The tubes would all be hung from above like a kaleidoscopic windchime, allowing them bump into each other. Each collision represents the conversations, interactions, and networking being promoted between people and business.
5 How long will the pavilion remain at Britannia Junction?
It will be available between the 13th – 15th May 2014
6 Finally how can people find out more about the Pavilion?
Our Website will have more information about the pavilion www.ksrarchitects.com and plenty of information regarding the Camden Create festival at www.camdencreate.co
About Mark Westall