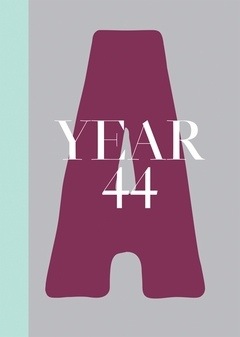 Art Basel is bringing out a new publication to celebrate going global with shows in Europe, America and Asia.
Published by JRP|Ringier, 'Art Basel | Year 44′ embodies a year in the artworld as seen through the eyes of Art Basel. Alongside profiles spotlighting all participating galleries, longer interviews with individual gallerists give further insights into their histories and the diversity of the international gallery system. Photo essays on the shows' individual sectors and the host cities capture pivotal moments and elements of Art Basel. In a specially commissioned essay, collector Harald Falckenberg dissects the current state of the art market.
Interviewees and contributors include: Nadim Abbas, Doug Aitken, John M. Armleder, Daniel Baumann, Nicholas Baume, Harry Bellet, Dara Birnbaum, Monique Burger, Maurizio Cattelan, Suzanne Cotter, Bice Curiger, Chris Dercon, Florence Derieux, Massimiliano Gioni, David Gryn, Herzog & de Meuron, Maja Hoffmann, Jens Hoffmann, Gianni Jetzer, Tadashi Kawamata, Hicham Khalidi, Clara Kim, Riyas Komu, Kemang Wa Lehulere, Arto Lindsay, Christine Macel, Takashi Murakami, Elaine Ng, Hans Ulrich Obrist, Norman Rosenthal, Beatrix Ruf, Uli Sigg, Franklin Sirmans, Adam Szymcyk, Mickalene Thomas, Theodora Vischer, Adrian Wong and Pauline J.
Yao. 'Art Basel | Year 44' will be available at the three Art Basel shows, and distributed worldwide by JRP|Ringier from April 2014.
Categories
Tags