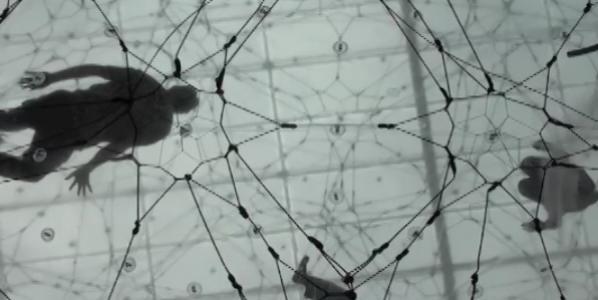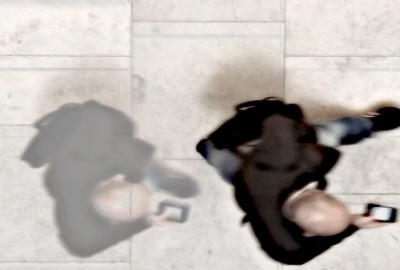 25th January – 2nd February 2014 Furtherfield Gallery, McKenzie Pavilion Finsbury Park, Hornsey Gate, Endymion Road
London N41NY www.furtherfield.org/gallery
Curated by Kerry Baldry
Furtherfield Gallery to host One Minute Volume 7, a new series of shorts curated by filmmaker Kerry Baldry. The screening is accompanied by One Minute Remix, a selection of moving images from One Minute Volumes 1-5.
About One Minute Volume 7
One Minute Volume 7 is the latest in the edition of One Minute artists' moving image programmes curated by artist and filmmaker Kerry Baldry, and includes an eclectic mix of artists' moving image constrained to the time limit of one minute. The One Minute programmes have been screened at numerous galleries, artists spaces and film festivals worldwide.
Volume 7 includes work by John Smith, Rose Butler, Tony Hill, Steven Ball, Alexander Costello, Leister/Harris, Kayla Parker and Stuart Moore, Louisa Minkin, Claire Hope, Max Hattler, Guy Sherwin, Steven Woloshen, Lynn Loo, Lumière and Son, Tansy Spinks, Gary Peploe and Peter Nutley, Eva Rudlinger, Michael Szpakowski, Zhel (Zeljko Vukicevic) , Matthias Kispert, Stuart Pound, Sellotape Cinema, Alex Pearl, My Name Is Scot, Kerry Baldry, Esther Johnson, Marty St. James, Nicki Rolls, Katherine Meynell, Chris Paul Daniels, Riccardo Iacono, Edwin Rostron, Martin Pickles, Grant Petrey, Annabel Dover, Kelvin Brown.
About One Minute Remix
One Minute Remix (a selection from One Minute volumes 1 – 5) was originally compiled by Kerry Baldry for a screening as part of Kayla Parker and Stuart Moore's moving image event 'Welcome to The Treasure Dome' (in a ICCI 360 Arena, which displayed audiovisual/moving image artwork via 5 projectors, with the screens arranged in a 'seamless' circle wrapped around the inside of a 21-metre diameter dome, and with surround sound) on behalf of ICCI (Innovation for the Creative and Cultural Industries) with Plymouth University; part of Maritime Mix – London 2012 Cultural Olympiad by the Sea programme, Weymouth (10 and 11 August 2012).
The programme includes work by Martin Pickles, Alex Pearl, Steven Ball, Gordon Dawson, Michael Szpakowski, Virginia Hilyard, Barry Lewis, Nick Jordan, Claire Morales, Nicki Rolls, Kerry Baldry, Riccardo Iacono, Eva Rudlinger, Zhel (Zeljko Vukicevic), Esther Johnson, Sam Renseiw and Philip Sanderson's Lumière & Son, Katharine Meynell, Stuart Pound, Kayla Parker and Stuart Moore, Ron Diorio, Daniela Butsch, Guy Sherwin, Louisa Minkin, Rose Butler, Dave Griffiths.
oneminuteartistfilms.blogspot.co.uk
Produced by Furtherfield.
Categories
Tags