Day 3 of our Kinetis tour in Israel began with some video art in the comforting home of the Jerusalem born photography and video artist, Dor Guez. So let's get started with "TOP 5 of Day 3 of FAD in Israel"
#5: Dor Guez
Blended with Christian, Palestinian and Jewish Tunisian roots, Dor Guez's videos are anything but ordinary. Though seemingly simply executed, his documentary videos deal with the social, political and cultural complexities which divide communities across the various parts of the Middle East.  While introducing himself as 'A minority within a minority' his video work successfully archives history while simultaneously creating an environment which allows his interviewees to reveal their personal stories which are not written about in the outlined histories seen in text books, much less discussed in everyday conversation.
Although controversial to most, Guez has proven to be extremely successful with his work. Currently represented by Dvir Gallery, an internationally reputible Israeli gallery (see FAD: Israel Day 2) he also founded the Christian Palestinian Archive, is a lecturer on archives and orientalism in the History & Theory department at Bezale Academy of Arts, and is a researcher of state archives affiliated to the Tel Aviv University. Not to mention that his CPA based projects involves writing on the archive and art exhibitions in the KW institute for contemporary art, Berlin; Tel Aviv Museum of Art, Beursschouwburg Art Center, Brussels; the 12th Istanbul Biennial; the third Moscow Biennale; Rose Art Museum, Boston, The Mosiac Rooms, London; Art Space, San Antonio; Palais de Tokyo, Paris; Benin, Biennial and more.
Check out cool interview with Dor Guez in the Culture Trip: HERE
#4: Alon Segev Gallery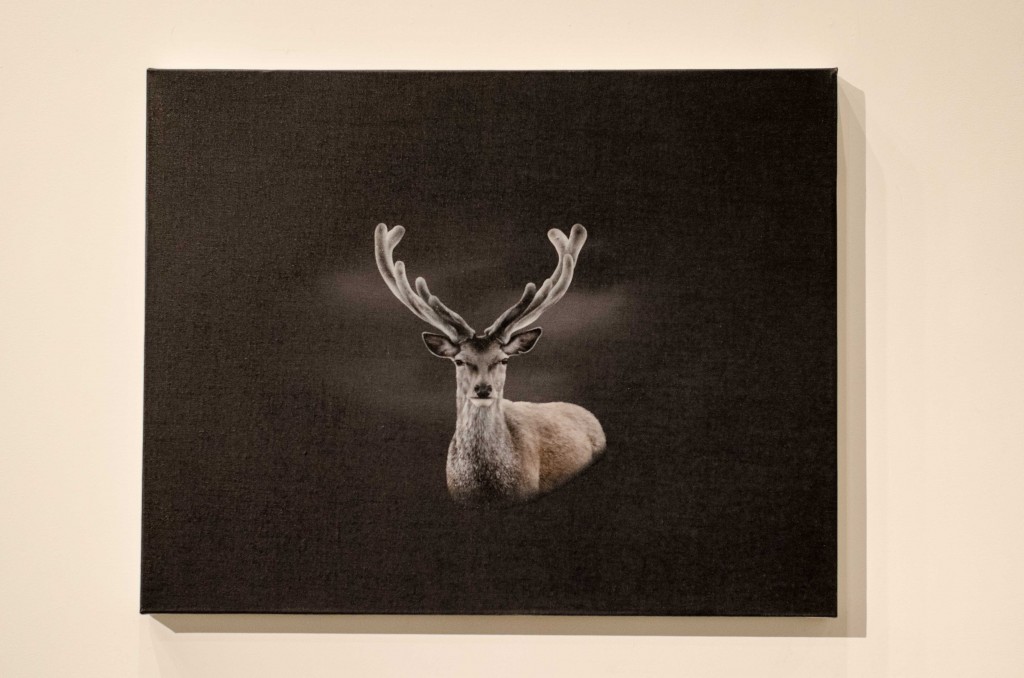 Maya Gold, My Dear Painting, 2013 Photo courtesy of:Or Kaplan
Regarded as one of the leading contemporary art galleries in Israel today, Alon Segev opened in Tel Aviv in the year 2000 with a focus on promoting both young and well established Israeli and foreign artists. The Gallery's versatile agenda and architectonic design allow for a thoughtful display of all aspects of contemporary art; from installations, video art, sculpture, and painting- Alon Segev has it all!
We received the chance to check the works of the Israeli artist Maya Gold, whose solo exhibition 'By the Gazelles of the Field' was showing on the first floor of the gallery's space.
"Within Gold's paintings we sometimes observe a grid of horizontal and vertical lines. This grid, reminiscent of a painterly apparatus meant to aid artists in organizing their canvas, is brought in Gold's paintings to the fore. Rather than disappear behind the painting's surface, it is suggested by the objects and landscapes on view. This somewhat playful materialization of the painting's scaffolding may also imply that the realm represented therein has willingly succumbed to the rules of the perspectival net cast over it." www.schir.net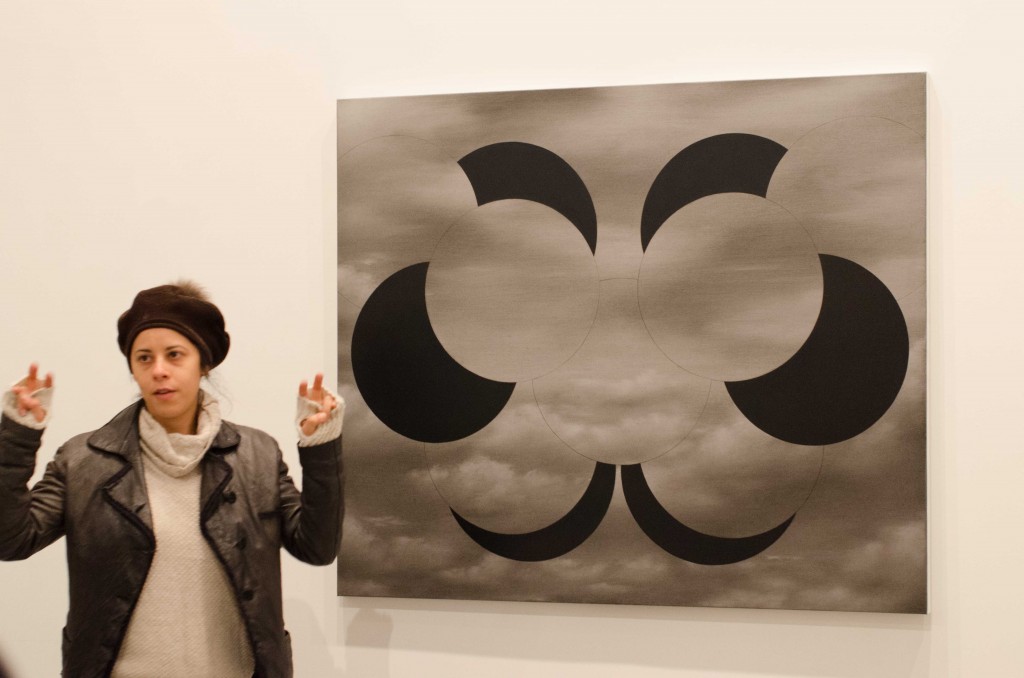 Maya Gold, Dr. Himmel, 2013 Photo Courtesy of: Or Kaplan
See more of the exhibition: HERE
#3: Irit Fine Sommer and Sommer Gallery
Irit Fine-Sommer certainly fits the frame of the quintessential, sophisticated and successful gallery owner. With a commercial space on one of the busiest streets in Tel Aviv, Rothschild blvd., she accepts and at the same time rebels against her ties to the 'rock stars' of art history and historical art collectors.
While rising above commercial trends she is a genuine believer in the true spirit of the artist and curator. Sommer's intelligence and strong will to invest in Israeli artists, such as Darren Almond and Adi Ness, whose work evokes an internal and external reflection upon the current status of any given society, inherently impacts the growth of an exploding Israeli contemporary art scene. Her relentless tenacity to represent the creators, whom she personally identifies with the most, is absolutely refreshing. As she continues to strive in employing a supportive space for aspiring and established artists and curators, her genuine respect to witness the progression of these talents help maintain the foundations for which her gallery's walls were initially built upon.
Although a huge handful of the artists Sommer represents are indeed Israeli, Sommer Gallery also caters to some internationally renowned genuises. Leading us to the next top pick…
#2: The brilliant work of the Berlin based artist, Gregor Hildebrandt @ Sommer Contemporary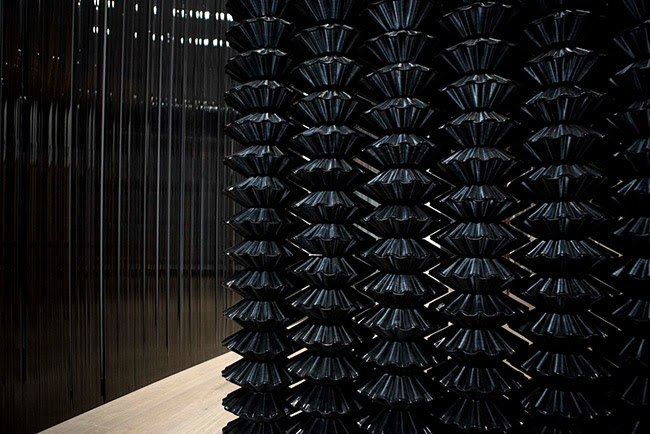 Photo Courtesy of: Sommer Contemporary
Like many visual artists, inspired by all things creative, Gregor Hildebrandt takes all things musical into his own hands by physically incorporating the stimulating materials found in every aspect of musical devices such as cassettes, VHS, and vinyl. Within the constructs of his works, he whisks the melodic spirits which tend to lurk throughout instrumental compilations onto large canvases. And, alternatively, his pieces transform these seeminlgy intangible sounds into intrusive, yet rhythmically inviting installations. By successfully harnessing the emotive potential music undeniably ignites, Hildebrandt redirects these aesthetic qualities from the eardrum to the eye, making it extremely hard not to experience the vibes from all senses of the human psyche. Sound, Hildebrandt. Super sound.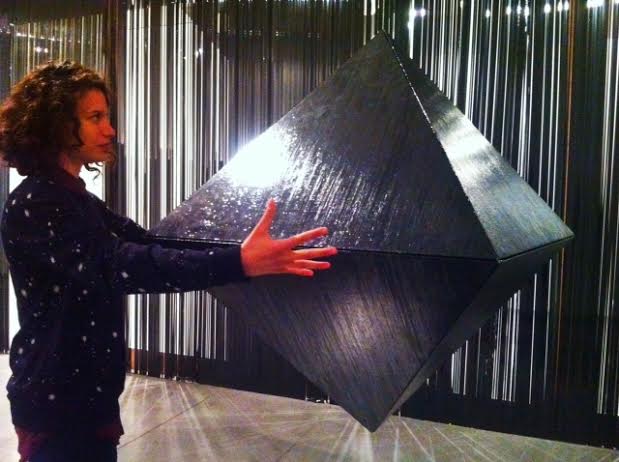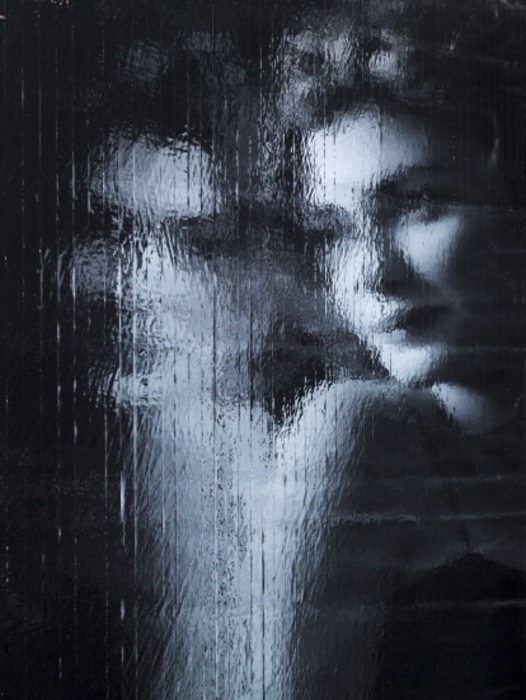 Photo Courtesy: ArtSlant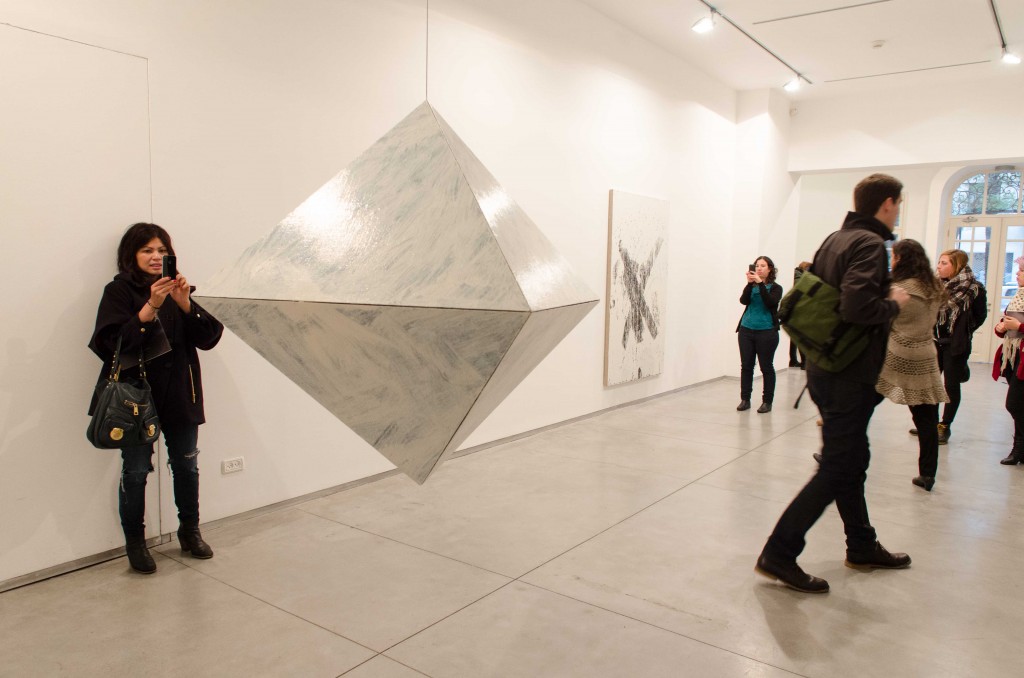 Photo Courtesy of: Or Kaplan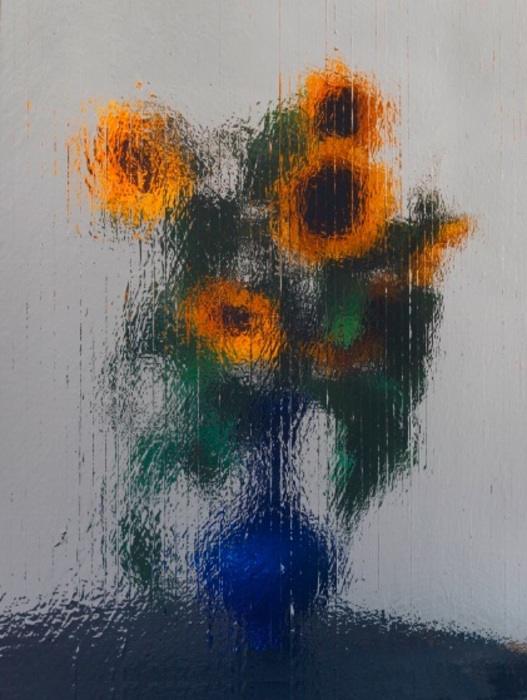 Photo Courtesy of: Art Slant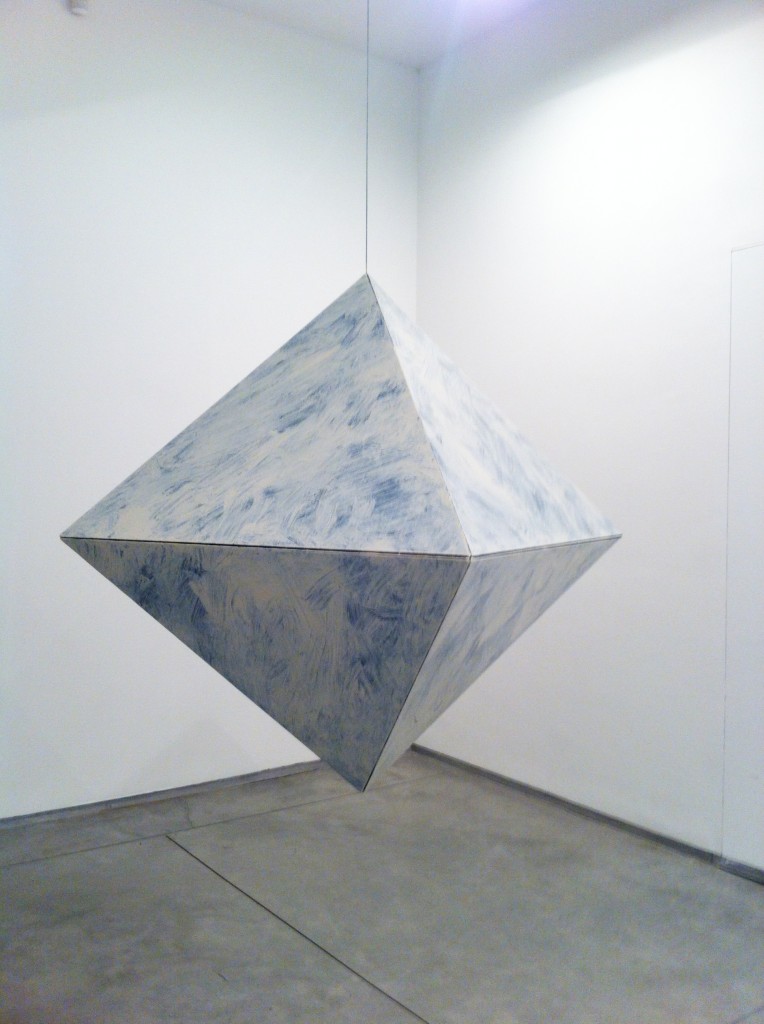 Photo Courtesy of: Or Kaplan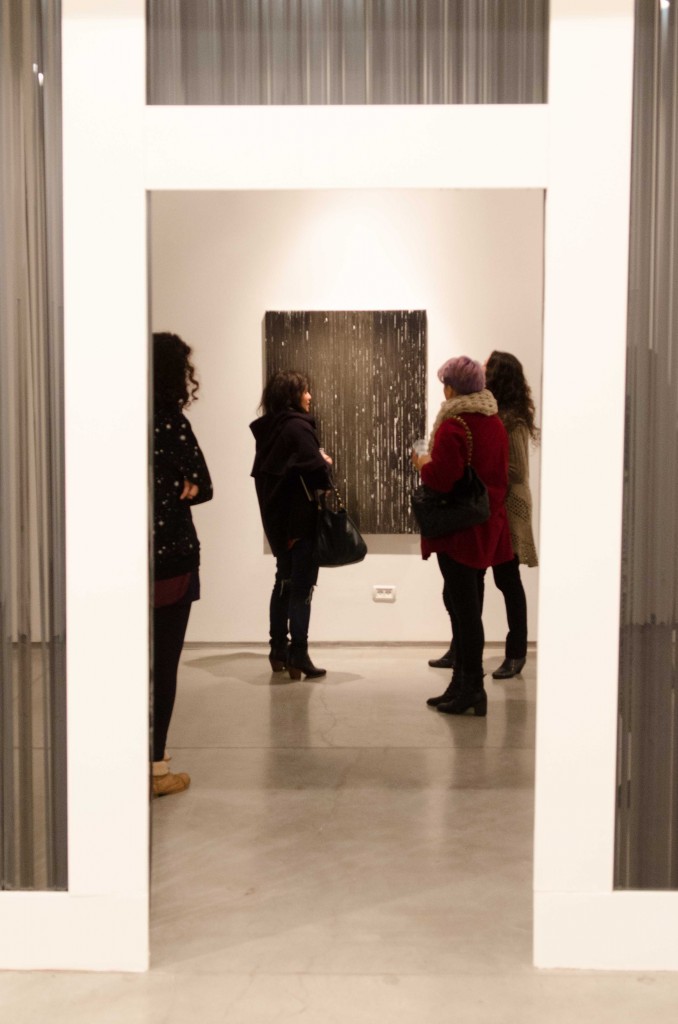 Photo Courtesy of: Or Kaplan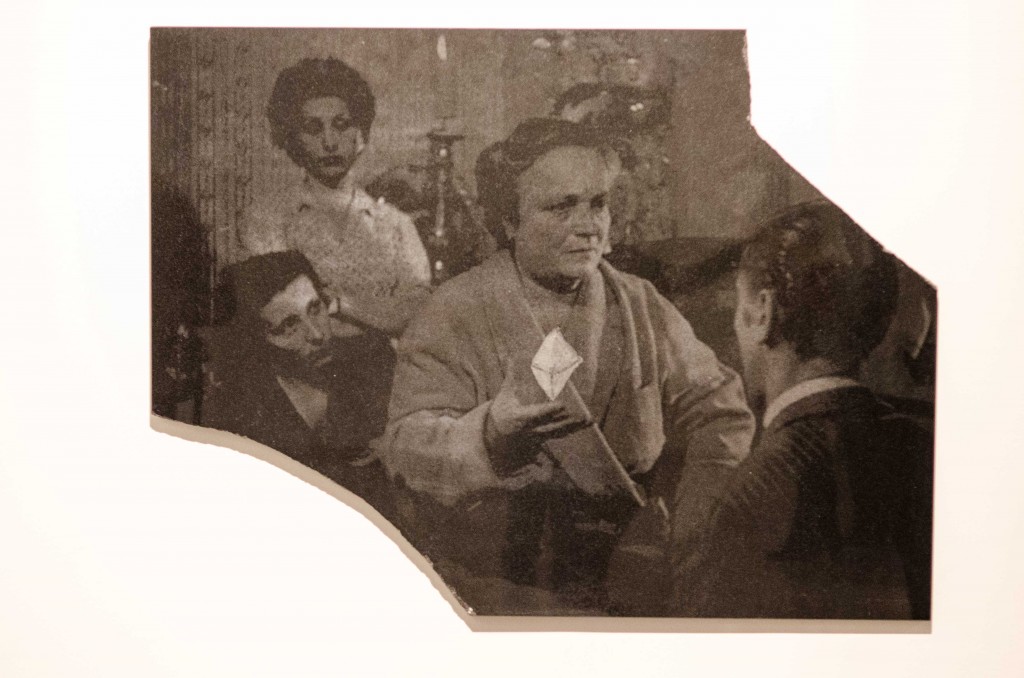 Photo Courtesy of: Or Kaplan
Just as Hildebrandt's work attempts to rewire, reconstruct and re evaluate the feeling that music can have on the soul, like a cool calming track you can't get enough of, how blissful it was to get a chance to hear his work out in the meditative gallery like Sommer Contemporary. Connections people- make em! You can also check out his current show at Galerie Perrotin in NYC, which is on until 22nd of February.
#1: The Hardcore Ladies from Art Station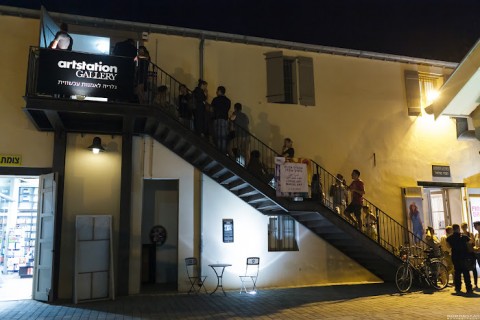 Photo Courtesy of: Art Station
Founded by Shiri Benartzi and Aya Shoham, two experienced entrepreneurs in the art world, who both have vast experience in the art market, with their lead, Artstation's skilled personnel promotes the gallery's activities and artists locally and globally. In addition, the gallery also provide to its clients hands-on art advisory services, including auction collection strategy and management and artworks valuations. Artstation is also a leading contemporary art gallery, presenting the finest artists and the most ambitious art projects. The gallery is located in the historical old train station compound, HaTachana, in an outstanding building from 1904 which used to be the first building materials factory of Tel Aviv. Although, we did not get to physically step into the space, we did however receive the pleasure to meet one of three hardcore ladies who represent this unstoppable force of an art enigma- Ayala Cohen. Graced with professionalism, sophistication and forward thinking intiatives- I was thoroughly impressed with all of what Art Station has to offer.

Installation view of artist Sharon Derhy's solo exhibition.
Photo Courtesy of: Art Sation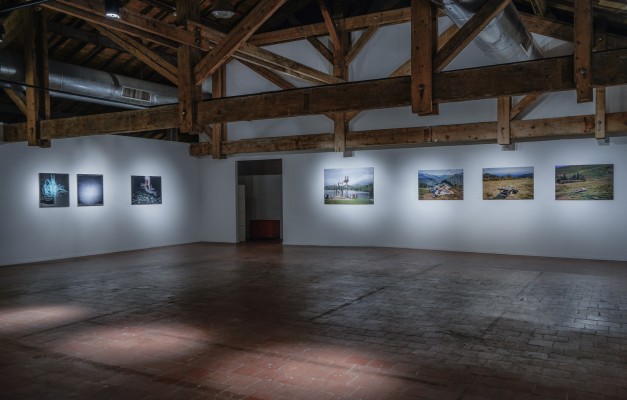 Installation view of artist Sharon Derhy's solo exhibition.
Photo Courtesy of: Art Station

Installation view of artist Sharon Derhy's solo exhibition.
Photo Courtesy of: Art Station
From chart topping exhibitions, killer events and projects- this Isareli Power house knows how to represent the East and deliver the best! Read up some more on Art Station: HERE
Also, interested in art and Finance and how the two inevitably connect? Check out this Art and Finance conference these lovely ladies are currently apart of: www.artfi.co.il
Stay tuned for more influential people and places of Israel!  And as always—a big shout out and thanks to Kinetis for making it happen!
Categories
Tags