Ophelia Finke in her studio by Laurence Ellis & Ophelia Finke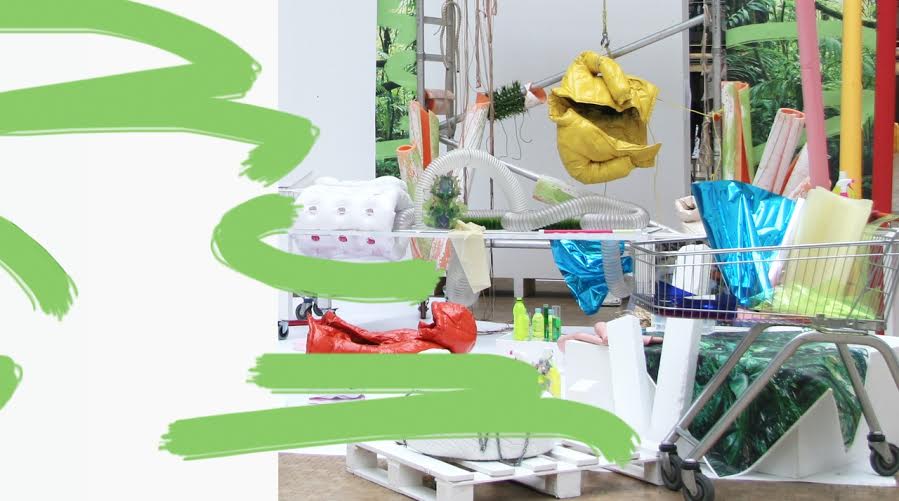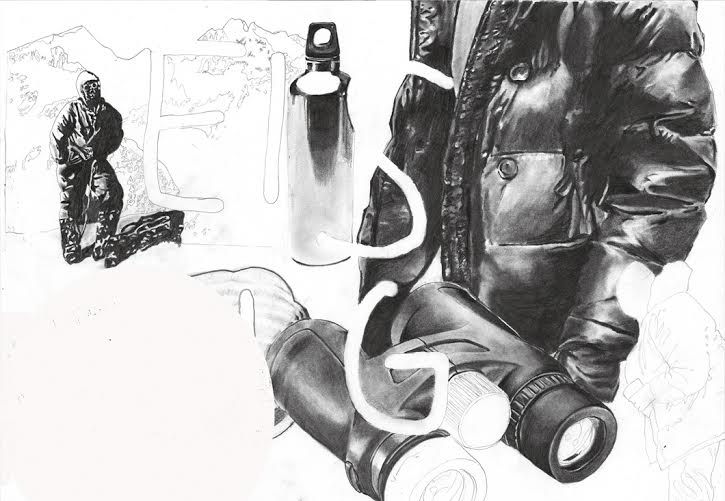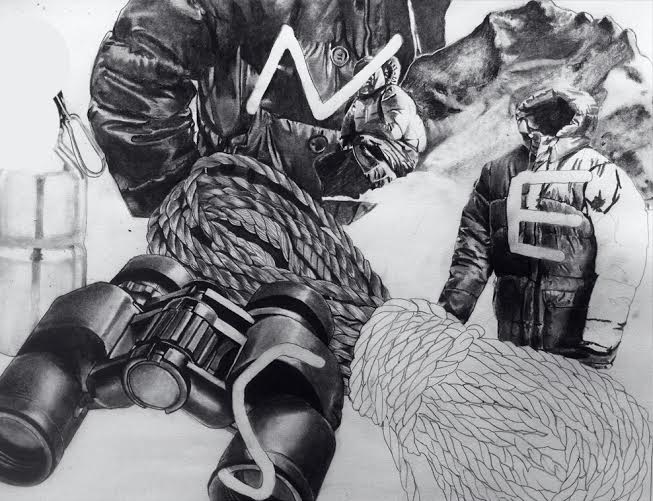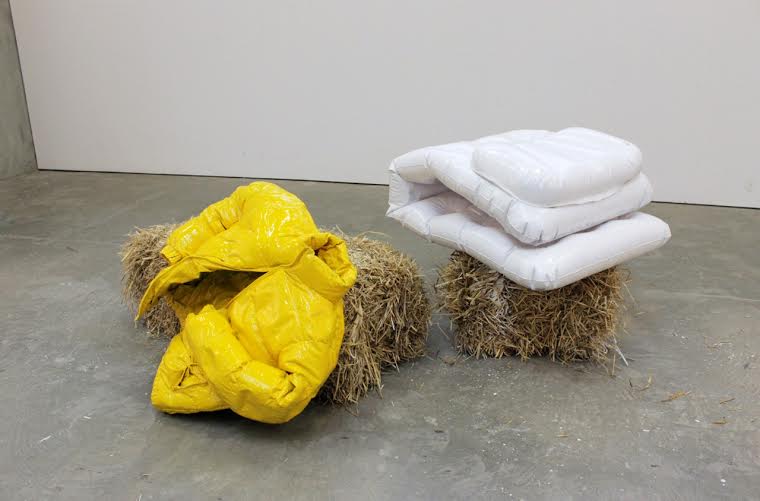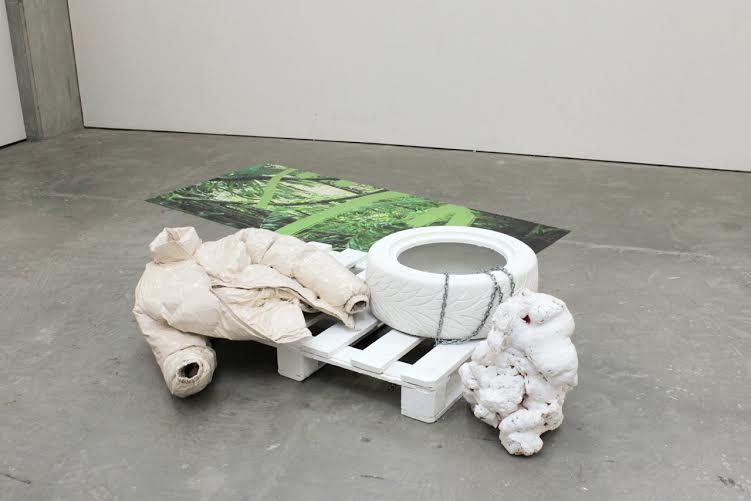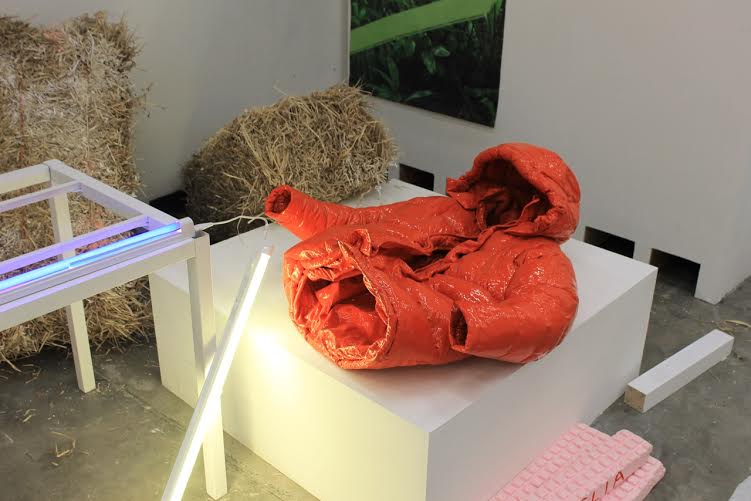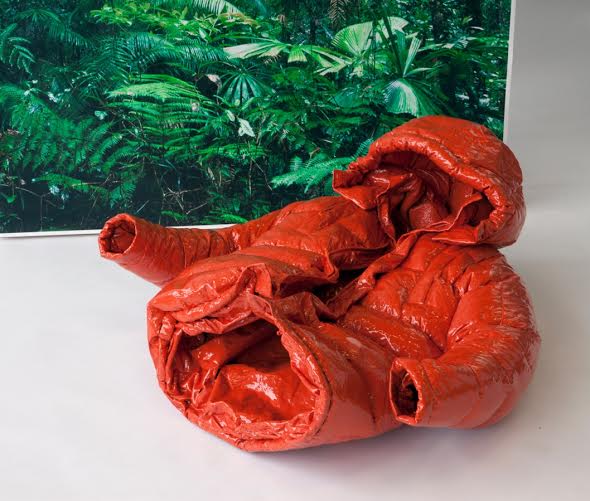 Ahead of the Catlin Guide 2014 Launch at London Art fair in January FAD will be featuring some of the artists from the guide here we have :Ophelia Finke
What made you want to be an artist?
One day, primary school, our headmaster came visiting our class, saw my drawing of a witch and asked me if my teacher would have drawn that witch.
How has your practice changed over the course?
The work got bigger.
How does it feel to be in the Catlin Guide?
Feels like being one of those Michelin Guide chefs. It's wonderful.
What is your studio routine?
Every day is a studio day. I really like to know in the morning that I have the whole day to work and experiment. But Sunday mornings I spend in Hampstead, promenading.
Where do you see yourself in five years time?
Some years ago, Economy class, they tried to teach us to not believe in Five-Year Plans. I do think of some expeditions to the Arctic Ocean and the Southeast Asian Rainforest.
What artists inspire you?
James Watt and Volta are two of my favourite inspirations, great surnames too.
How does it feel to be leaving University?
It is always harder for the one who has been left.
What are the best shows you've seen in the past year?
New Contemporaries show at the ICA, but Frieze wasn't bad either!
Art today is simply good.
What makes a great artist?
Depends. In Van Gogh's case it was an ear.
How do you negotiate the pressure to be a commercially viable artist?
I only know pressure from my printing press.
If you were given a big commission what work would you want to realize?
First of all I would ask for a heater in my studio: it's really freezing in here.
Who do you think should have won the Turner Prize?
I would have given it to someone from the Physics Nobel Prize nominees.
Just to give it a surprise.
What are the best galleries in the UK?
Astonishingly UK has just very, very good galleries. I love them all.
The Catlin Guide will be available at the ArtCatlin stand P25 at the London Art Fair, 15th -19th January, for more information www.artcatlin.com
Categories
Tags