21st- 28th November 2013 The Cob Gallery, 205 Royal College St, London, NW1 0SG www.cobgallery.com
The Hot One Hundred is a showcase of one hundred of Hayden Kays' celebrated typewriter pieces, the sell out feature of his 2012 Cob Gallery solo show, Household Name.
As a painter, sculptor and printmaker, Kays delivers challenging messages that range from the hard- hitting to the absurd. Using a breadth of everyday references, Kays' work both relates to and subverts the canon of the Pop Artists of 1950s Britain and America and the Young British Artist movement. He responds to the world of mass capitalist culture by styling himself as the joker; from here he is neither entirely impartial nor wholly culpable.
Creating the typewriter pieces, Kays borrows imagery from mass culture and applies acerbic word play to his findings, punching out the punchlines on his treasured collection of typewriters. As his last exhibition of these archetypal pieces, this is a one off opportunity to own an original Hayden Kays.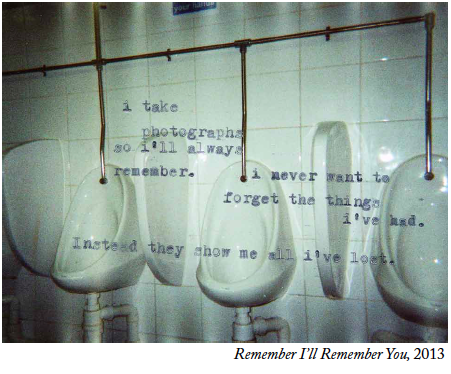 About The Artist
Hayden Kays lives and works in London. He was featured in the Independent in 2012 as 'one of a new generation of Pop artists' and 2013 has proved a successful year for Kays, further cementing this position.
The year began with Kays collaborating with Johnny Lloyd of Tribes, providing the artwork for Lloyd's first novella, 'A Journey Through The Heart of A Pig.' Throughout the year Kays has also been illustrating Behind Closed Doors, a series that explores the stories behind the blue plaques of London, featured weekly in the Ham & High Newspaper.
Kays went on to exhibit his gloriously witty take on the classic design of a Stormtrooper helmet in Art Wars (www.artwars.net) at the Saatchi Gallery during Frieze week. Fellow artists included David Bailey, Damien Hirst and Yinka Shonibare, MBE. He took part in the highly acclaimed Moniker Art Fair, and his work is also now collected by art alumni Jake Chapman and pop royalty Harry Styles.
The year culminates for Kays in the publication of his first artists book, 'Hayden Kays is an Artist'. A selected collection of work from his career to date, Banksy is quoted as commenting "a seriously good looking book." The book launch will take place 5th December at the Freud Museum, London.
A limited edition of the first press of the book will be available at the The Hot One Hundred exhibition at the Cob Gallery, complete with signed limited edition print.
Categories
Tags