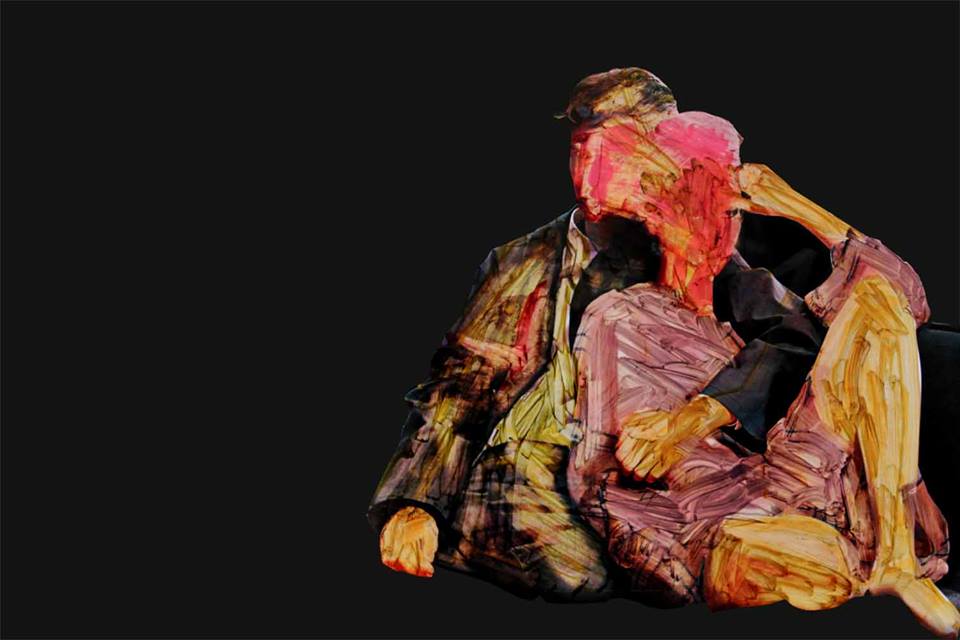 Pro Marker on Found Image 2013
Using Pro Markers I work into the ink of the printed image and move it around, redrawing features and deleting others. I replicate the moment in which I saw the images and the sense of dislocation from the world around them.
Tom Walker
Born: Lincoln Lives: London
Education
2007-2008. University of Greenwich. PGCE/PCET.
2004-2006. Goldsmiths College London. MA Fine Art
2003-2004. Goldsmiths College London. PgDip Fine Art
1998-2001. DeMontfort University Lincoln. BA Fine Art
Group Exhibitions
2013. PropUp, Group Show, Johnsons Place, London
2013. Photo&Print Open, Charlie Dutton, London
2012.DYSFUNCTIONAL, Squeaky Wheel, New York
2012. [X)FEFV, Festival of Experimental Film, Art Kino, Croatia
2011. Escalate Entropy, Angus Hughes Gallery, London
2011. Worldwide Chain Letter Exhibition
2011 The Progressive Image, Viewer Gallery, London
2011. Time After, Croatia
2011. Mail Please. Blythe Space, London
2010. (D)FEFV, Croatia, & @ The 5th KRIK Festival in Rijeka
2010. Film 2.1, Huddersfield
2010. VIDEOHOLICA, International Video Art Festival
2010. FAFF2010, Halifax
2010. Act Art 8: Censored, London
2010. Ottica Screening, London
2010. High 5 Screening, Croydon, London
2010. Hoardings Gallery, Epsom
2009. Anastrophic Monday, Streaming Festival, Amsterdam
2009. Ottica Screening, London
2008. Live Art Falmouth, Falmouth
2007-2008. Bloomberg New Contemporaries, Toured to Walsall, London and Manchester
2007. Spearcraft, Standpoint Gallery, London
2007. ATE! The RGB Space, Usher Art Gallery Lincoln
2004. Omsk (Area 10) Peckham, London
2003. Lux Video Open, London
2002. Pizza Express Drawing Prize, London
2002. Past. Greestone Gallery, Lincoln
2001. Canteen. Royal Bank of Scotland, Dunfermline, Scotland
Tom Walker More Info:www.facebook.com
You can also submit your work for inclusion on FAD just use our Facebook Page to submit it. Please add info about your work and about yourself Good Luck !
Categories
Tags