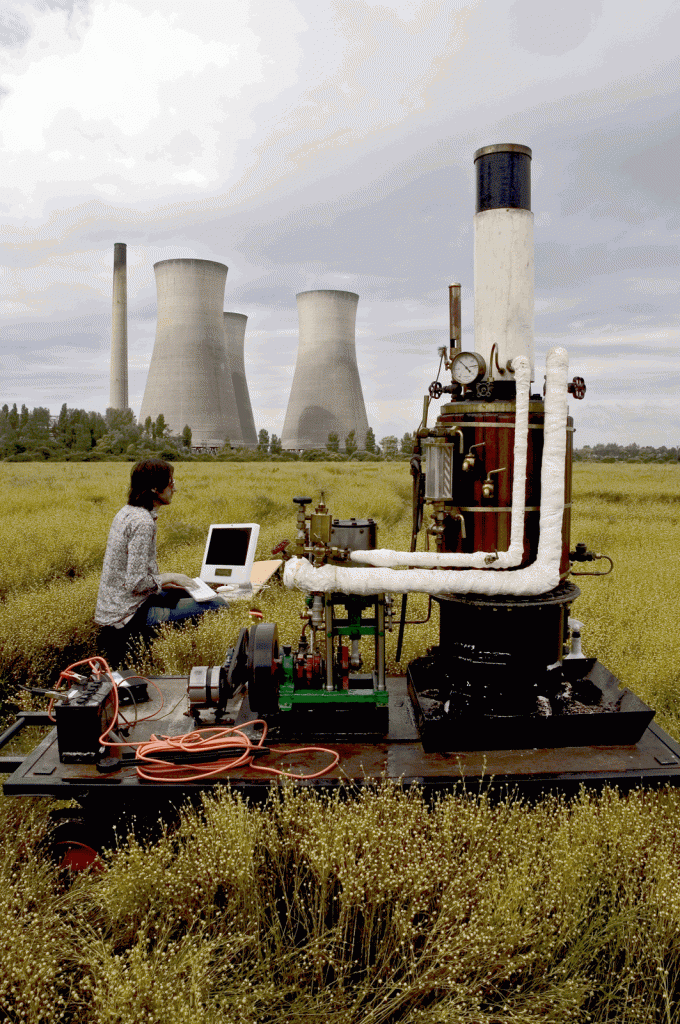 Jeremy Deller in collaboration with Alan Kane, Steam Powered Internet Machine
Jupiter Artland Year 5 Until 15th September 2013
Jupiter Artland has just announced further details from its 2013 programme, including a new exhibition examining the collaborative work of Jeremy Deller with Alan Kane and a new outdoor commission by Sara Barker – the artist's most ambitious work to date.
This August Jupiter Artland presents a new exhibition in the indoor galleries focusing on the collaborative work of Jeremy Deller including two key pieces made in collaboration with the artist Alan Kane. The exhibition will include Deller and Kane's joint project, Steam Powered Internet Machine, a piece which typifies their unique collaborative style: a celebration of British popular art fused with the aim of giving life to eccentric, unusual concepts. Their quirky, customised tea urn, which exemplifies their joint idiosyncratic style, will also be making an appearance in Jupiter Artland's café this summer.
On Saturday 3 August, to mark the opening of the exhibition, previous Deller collaborators 'Steel Harmony', a Manchester-based Caribbean band, will perform steel band cover songs of hits by bands including Joy Division, the Buzzcocks and other seminal UK indie bands.
Glasgow School of Art graduate Sara Barker has attracted increasing attention for her delicate constructions in wire, metal and canvas. Her co-commission with Edinburgh Art Festival marks the first time the artist has made work for the outdoors. Creating work that is intimately connected with its surroundings, Barker's new work takes the form of a painted metal sculpture within a glass structure, initiating a dialogue with the landscape which surrounds it. Reflecting the ever-changing light and weather of the landscape, the work is conceived as the articulation of a space for visitors to enter and inhabit with their mind's eye.
An award-winning sculpture garden to the west of Edinburgh, Jupiter Artland presents more than 30 major site-specific commissions by some of the world's leading contemporary artists, including Antony Gormley, Anish Kapoor, Jim Lambie, Peter Liversidge, Nathan Coley, Charles Jencks, Cornelia Parker and Ian Hamilton Finlay. The formal gardens, meadows and woodland surrounding the Jacobean manor, Bonnington House, create a unique setting which invites visitors to wander at their own pace and explore artworks in the open air, each responding to a site selected by the artist.
Also on display this summer is Los Angeles-based artist Sam Durant's acclaimed work Scaffold, (2012). The work was commissioned for and exhibited at (d)OCUMENTA 13 in Kassel, Germany and is arresting both in terms of its vast scale and the history that inspired it. Made of large pieces of wood, Scaffold appears pre-industrial and is at once an immense eco-friendly climbing frame and a towering wooden platform from which a great orator might rouse a troubled crowd.
Jupiter Artland's Guest Curator for 2013 is Susanna Beaumont.
Categories
Tags