@Pierogi, 177 North 9th Street  Brooklyn, NY 11211
5 July  – 28 July, 2013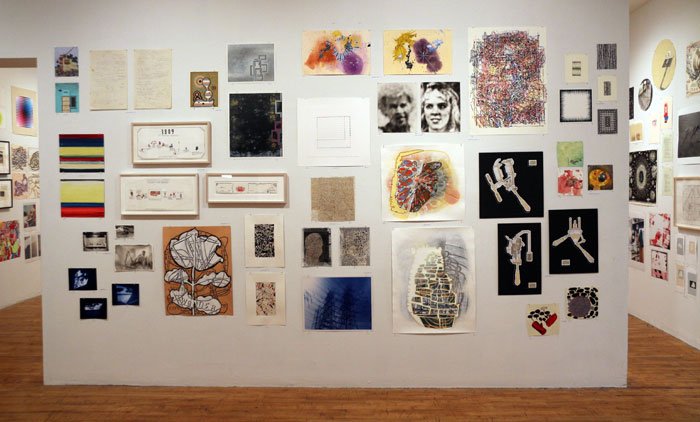 Unhinged is a sprawling group exhibition tapping the depth and breadth of eclectic work contained in Pierogi's iconic Flat Files. Work by nearly eighty artists will be exhibited salon style throughout the gallery. Pierogi's twenty-year anniversary is next year and this exhibition will be a prelude to that event. Pierogi is delighted by the participation of many artists in the flat files over the years and we want to celebrate their involvement.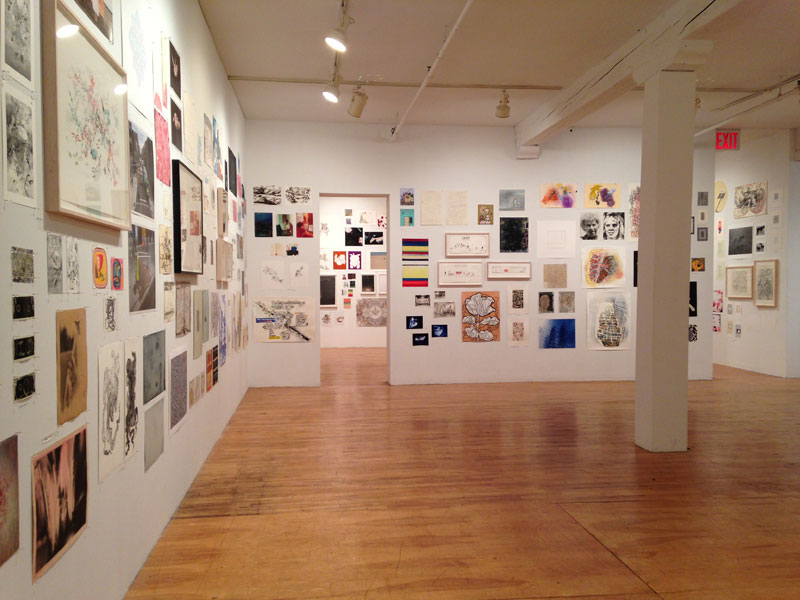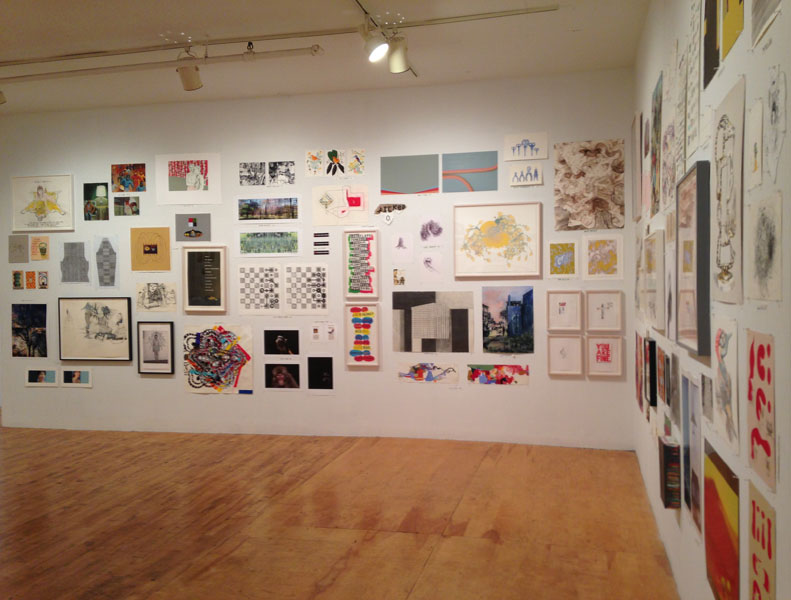 The Pierogi Flat Files began in 1995 with the idea of making original artwork available to a larger audience. The files themselves are chests of flat drawers holding portfolios of artworks, including all types of media, from painting, drawing, and collage on paper, to photography…anything more or less flat able to fit in the drawers. The first files were exhibited at Four Walls in Brooklyn and consisted of 20 artist portfolios. Since that time curators, collectors, critics, art dealers, and the general public have donned white gloves to view work in the files, which have grown to include the work of over 800 artists, and which have been widely imitated. In 2009 Pierogi launched a (no-white-gloves-required!) online version of our Flat Files, searchable by artist, media, or stylistic tags. A selection of works by each artist are viewable online and are always on view in the physical files at Pierogi in Brooklyn, NY. Additional sets of traveling Flat Files are often on the road, and when not traveling are viewable at Pierogi. The traveling Flat Files have been on view in London, Manchester, Vienna, and at numerous institutions across the US. While the files were in London, one writer noted: "Drawings are ideally viewed in this way; through the process of locating, removing and handling individual pieces qualities of spontaneity, experimentation and intuition are enhanced… A more convincing representation of New York art than a dozen issues of Artforum." (Mark Currah, Time Out London)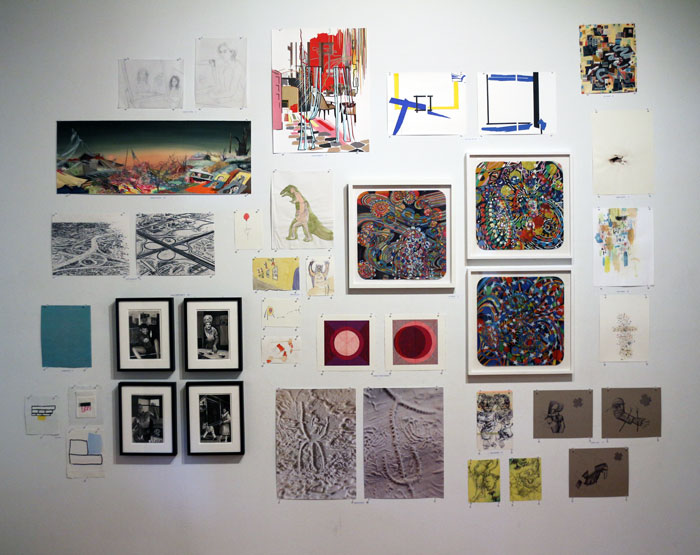 "As an artist myself, I have always found works on paper compelling and often with a great sense of immediacy. The idea for Pierogi's Flat Files grew out of my realization that people don't often get to see these kinds of works in formal gallery and museum shows, and so the Flat File portfolios were an ideal way for people to look through and actually touch original works and, in a sense, become their own curator, with works by established artists next to those by relative unknowns."  (Joe Amrhein)
About Flat Files:another important element of Pierogi, house portfolios of original works by 750+ artists. The traveling Flat Files have been exhibited in London, Vienna, San Francisco, Los Angeles, and elsewhere. Early in 2009 Pierogi launched a searchable online version of the Flat Files.
Check out cool video of wicked Scottish Bagpipe playing and James Kalm on Dawn Clements: New Work with sculptures by Marc Leuthold
All images courtesy of Pierogi
About VC Maurer