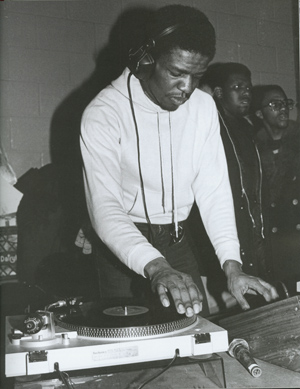 Legendary trend starter, show stopper, and progressive funky beat maker, Afrika Bambaataa aka the god father of Hip Hop, has been gracious enough to allow Hip-Hop heads to explore his massive record collection @Gavin Brown Enterprise. Until, these circular, vinyl disks of bliss make their permanent move to Cornell University's Library, Gavin Brown Enterprise, Johan Kugelberg of Boo-Hooray Gallery, Bambaataa, and the Universal Zulu Nation have collaboratively put together a one- of- a- kind show which publicly reveals the archiving of one of the most important record collections in the history of Hip Hop: The Afrika Bambaataa Master of Records Vinyl Archive.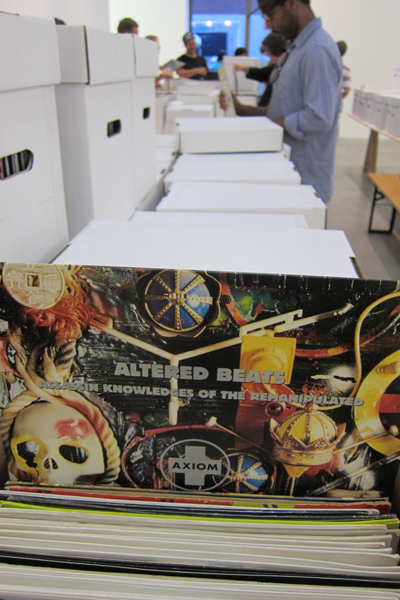 Cornell University does seem like an ironic place to house a record collection of a notoriously known South Bronxian electro beat enthusiast like Afrika Bambaataa. But on the contrary, once referred to as "The First American University" by educational historian Frederick Rudolph, Cornell represents a distinctive mix of eminent scholarship and democratic ideals. And in fact, adding practical subjects to the classics and admitting qualified students regardless of nationality, race, social circumstance, gender, or religion were just a few of the University's guiding principles since inception in 1865. So actually, it makes perfect sense that the crew over @ Cornell have made ample room for this musical legend. Mad props to this open minded institution and of course to the ingenious and  forward thinking Johan Kugelberg for collecting, archiving and curating it all. Things are getting progressive people!
So, from now until August 10th onlookers are encouraged to stop by, kick it, and observe quintessential beats, rhythms and life while simultaneously taking part in a rare opportunity to poetically observe how these cultural artifacts of American history are being preserved for you! Yes, you.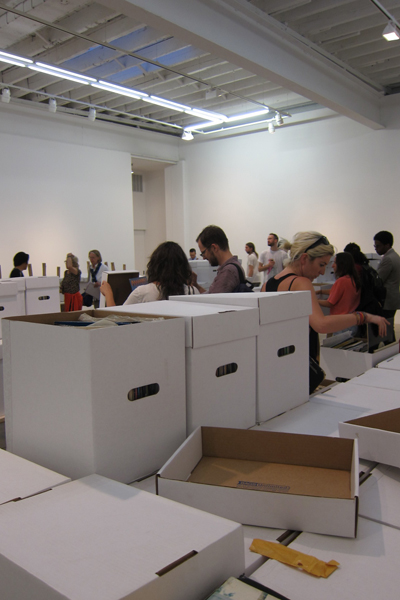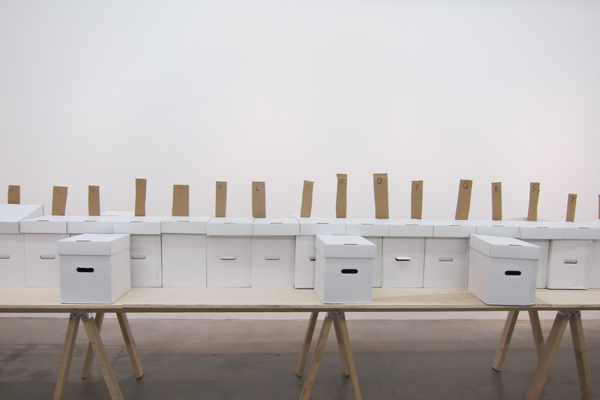 From Patti Labelle,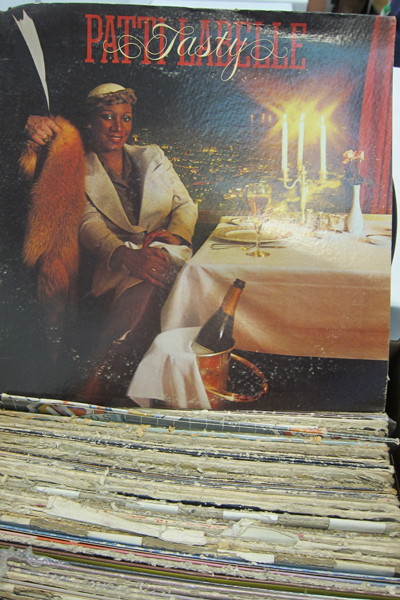 to Usher and Lil' John!?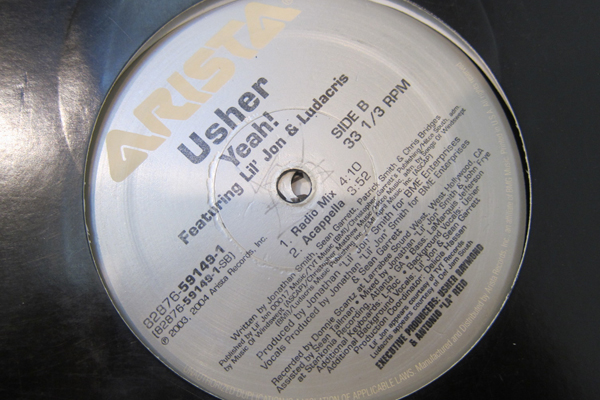 This is a must see event to partake in!
So go- check it out! And get- FUNKY!
More about Afrika Bambaataa: Originally from the South Bronx, New York,  Bambaataa is among the most influential American DJs.  Due to his early use and mixing of drum machines and computer sounds, Bambaataa created signature beats (such as his first widely popular single "Planet Rock" of 1982), which helped fuel the development of other musical genres such as Freestyle or Latin Freestyle, Miami Bass, Electronica, House, Hip House, and early Techno. He has consistently made records nationally and internationally, spanning the 1980s into the 2000s.Afrika Bambaataa is considered the godfather of hip hop culture and was instrumental in the rise of electro funk and break-beat deejaying beginning in the 1980s. His involvement with Bronx street gang the Black Spades in their transformation into community activists is legendary, as is his founding of the internationally known hip hop organization Universal Zulu Nation. Bambaataa is responsible for spreading and popularizing hip hop's unmistakable sounds and beats alongside its culture throughout the world.
More about Cornell University's Hip Hop collection: The mission of the Cornell Hip Hop Collection (CHHC) is to collect and make accessible the historical artifacts of Hip Hop culture and to ensure their preservation for future generations. It is open to the publicThe Collection features: hundreds of party and event flyers ca. 1977-1985; thousands of early vinyl recordings, cassettes and CDs; film and video; record label press packets and publicity; black books, photographs, magazines, books, clothing, and more.The original core of the Collection was established in 1999 by author and curator Johan Kugelberg. A former recording industry executive, Kugelberg sought to locate and preserve the earliest artifacts he could find concerning Hip Hop's emergence in the South Bronx and its spread throughout the New York City area in the 1970s and early 1980s. He donated his collection to Cornell University Library in 2007 after the publication of Born in the Bronx: A Visual History of the Early Days of Hip Hop, the book he edited in association with Joe Conzo, Jr. Although the earliest era of Hip Hop culture was the starting place for Cornell's Collection, our goal moving forward is to preserve the culture broadly, chronologically, geographically, in all its variations and sub-genres.Since 2007 the CHHC has grown to include the archive of early Hip Hop photographer Joe Conzo, Jr.; the archive of Charlie Ahearn, director of Wild Style (1983), the first Hip Hop feature film; the archive of Ernie Paniccioli (Word Up magazine's photographer and author of Who Shot Ya: 3 Decades of Hip Hop Photography); the archive of Buddy "The Flyer King" Esquire; the archive of "Breakbeat Lenny" Roberts (co-founder of the Ultimate Breaks and Beats vinyl series); the archive of pioneering graffiti artist Richie "SEEN" Mirando; the archive of Jorge "Popmaster Fabel" Pabon (Vice President of the Rock Steady Crew and co-founder of Tools of War), and the archive of the IGTimes (a.k.a. The International Graffiti Times, one of the earliest and most influential graffiti 'zines).
To get in touch with Cornell University Hip hop collection: rmc.library.cornell.edu
Here is a great interview with Johan Kugelberg: www.port-magazine.com
To visit Boo Hooray Gallery: www.boo-hooray.com
What else is going on at Gavin Brown Enterprise this summer? : gavinbrown.biz
If you havn't had enough visit:
Universal Zulu Nation Link
Cornell Hip Hop Archive Link
Bambaataa Visiting Scholar Link
All images via: www.openingceremony.us
About VC Maurer